Gaza being dragged to humanitarian tragedy
Seven-year-long blockade imposed by Israel on Gaza has paralyzed daily life in the city.
Palestine,
Palestine-Gaza
05.12.2013
The closure of Rafah Border Crossing following the military coup in Egypt, destruction of tunnels between Gaza and Egypt and the arrival of winter have made Gaza proceed toward a humanitarian tragedy.
IHH Humanitarian Relief Foundation representative in Gaza Mehmet Kaya has said difficult living circumstances in Gaza have become worse following the closure of Rafah Border Crossing and tunnels between Egypt and Gaza.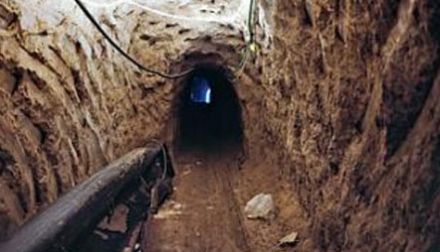 Kaya said problems of unemployment, lack of electricity, water and healthcare services in Gaza have deteriorated recently.
"Due the destruction of tunnels, hundreds of thousands of people who had jobs are now left jobless. While Gaza's need for fuel oil was being met from Egypt, diesel fuel is bought from Israel now at high prices. So, electricity plants do not operate. Electricity is given only for six hours to Gaza within a period of 24 hours. Water wells do not operate in the desired level. Sewage systems work only at certain times. While the need for food was also being met from Egypt, food is now being bought from Israel at high prices. This furtherdeteriorates the Gazan people's purchasing power," he said.
Kaya also said hospitals are also adversely affected by the current situation. "There are efforts to provide electricity to hospitals with generators but there is difficulty in finding the necessary fuel for them. Most of the surgeries cannot be performed in hospitals and the necessary medication cannot be found," he said.
Kaya also said the people of Gaza are in a very down mood.
"The current problems lead to disputes among Gazan people. There are fights and conflicts and what is worse is that they have feelings of hatred for the Gazan administration. There are even incidents of suicides due to financial problems."
Kaya also said entry and exit from Gaza have become more difficult because the border gates have been closed and those who want to go abroad are made to wait for several months.
Aid for flood-affected families in Sudan
Sudan's last week's flood is still impacting the country. The floods, which claimed 99 lives and wounded 94 others also destroyed houses, workplaces, and acres of farmland. After the floods, IHH Humanitarian Relief Foundation launches its relief efforts for the victims there.
IHH Takes Action for Pakistan
The flood occurred the day before due to heavy rains in Pakistan. The flood resulted in the deaths of 1061 people and injured 1575 others. Right after the flood, the IHH Humanitarian Relief Foundation launched an emergency relief effort for the country.
IHH delivers aid to Gaza
In the attacks carried out by the occupying Israel against Gaza, 44 people, including 14 children, were martyred and 360 people were injured. The IHH Humanitarian Relief Foundation, which took action immediately in the aftermath of the attacks, launched emergency relief efforts for the people of Gaza.