Humanitarian aid truck from INIYAD for Syria
A final aid truck that was part of the campaign called "Nine Trucks for Nine Martyrs" departed for Syria on Saturday.
IHH Inegol Humanitarian Aid Association (INIYAD) have been assisting the victims of the civil war in Syria for the past three and a half years. In supporting the displaced Syrian refugees as well as remembering the Turkish nationals who were killed on the Mavi Marmara, a final aid truck that was part of the campaign called "Nine Trucks for Nine Martyrs" departed for Syria on Saturday from Inegol.
Alongside the many members of the public, IHH Bulent Yildirim also came to Inegol to see off the journey for the trucks.
Twenty aid trucks depart for Syria
Speaking before the crowd before the trucks' departure IHH-INIYAD President Halil Ibrahim Zengin said, "The last truck we are sending as part of the 9 Trucks 9 Martyrs Campaign, but the most important was the last truck was named Furkan Dogan. Starting three years ago there have been various campaigns in support of Syria. Prior to December, with donations from the charitable public in the district we had sent 8 aid trucks to Syria whereas in the last two months we have sent 12 trucks. This campaign ends today but our aid will continue until the persecution ceases".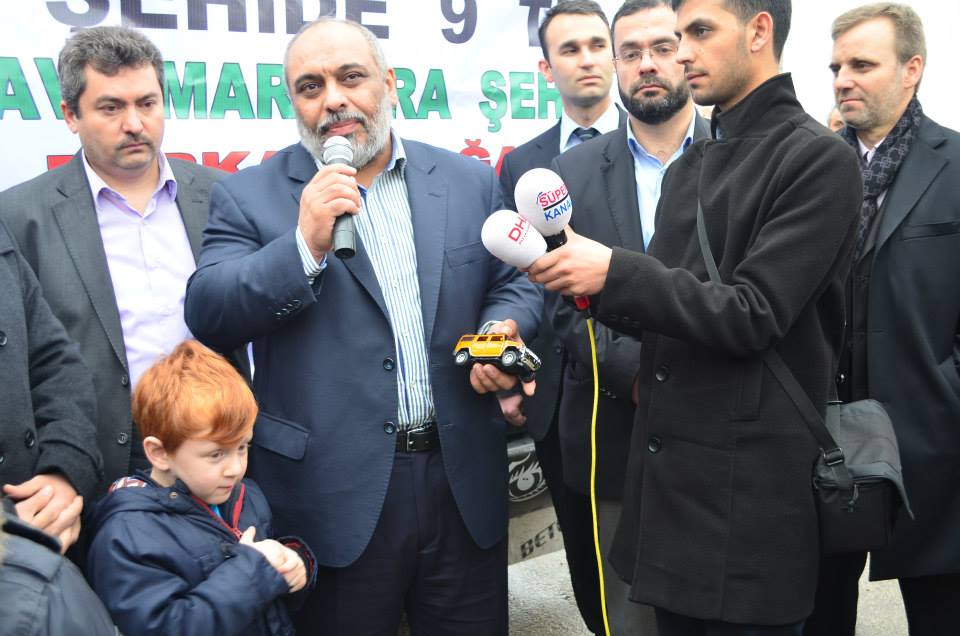 5,000 aid trucks
Pointing out that throughout Turkey has sent approximately 3,000 aid trucks to Syria, Bulent Yildirim said that, "Today at Inegol, the aid truck named in honor of our brother Furkan will depart for Syria. Until now, 3,000 aid trucks have been sent to Syria. God willing, in a few months we aim to increase this to 5,000".
Nails pulled out from children aged 5-6 years old
Reminding everyone that there were 20 million people in Syria, "There were two million people in Bosnia. The entire world moved to meet the needs of those people. There was an amazing amount of aid sent to them. But there is a difference between two million and 20 million people. Right now, there are children who don't even have shoes or clothes. The orphan camps need so much aid. They estimate the number of orphans at 400,000. There are women, elderly, and men in prison. We cannot even describe the persecution that is happening right now. A nine year old child when asked where his father is cannot answer it because if he gives his location he knows his father will be killed. They have drilled holes into this child's knees. They are pulling out the nails of children who are only five or six year olds. They rape the daughters in front of their parents. The tyrants are torturing the people in every possible way".
"We are aiming for 100 aid trucks"
Remembering the places where the missiles have exploded and what he lived through, Yildirim said that "Children are being pulled out alive from the debris. They are playing games. They appear in front of strangers with wooden guns. Those little children are trying to protect their mothers. When they see we are good people they are very happy. We are speaking of a nation where event little children are trying to protect themselves with wooden guns. May God bless all those who are trying to help but it isn't enough. Please don't waste. By wasting you are taking the rights of others. Send whatever you have on hand. Look at your life. Blessing means to travel a steep path, to be side by side of the poor, to stroke the head of an orphan. Right now, we are sending the twentieth aid truck from Inegol. We are aiming for 100 aid trucks. Please keep trying. Inegol has the capacity to achieve this. You have reached all the world with your support".
Inegol has sent aid to all corners of the world
Saying that he has known Inegol for the past twenty years, he continued, "I have known the Inegol people since the time of the Bosnian war. We have brought wounded people here and you helped them. You have sent aid to all corners of the earth. This shows to people who you are. Your children have been raised to empathize with others. I have been coming to Inegol for twenty years. The children who were swaddled in wraps are now following the footsteps of their fathers".
Sending his toy to the children in Syria
One of the children present during the programme, Yusuf Karakurt, brought one of his own toys from home to give to Bulent Yildirim to pass on to the children of Syria. This gesture moved many of the people present at the ceremony. At the end, the convoy of trucks was sent with prayers.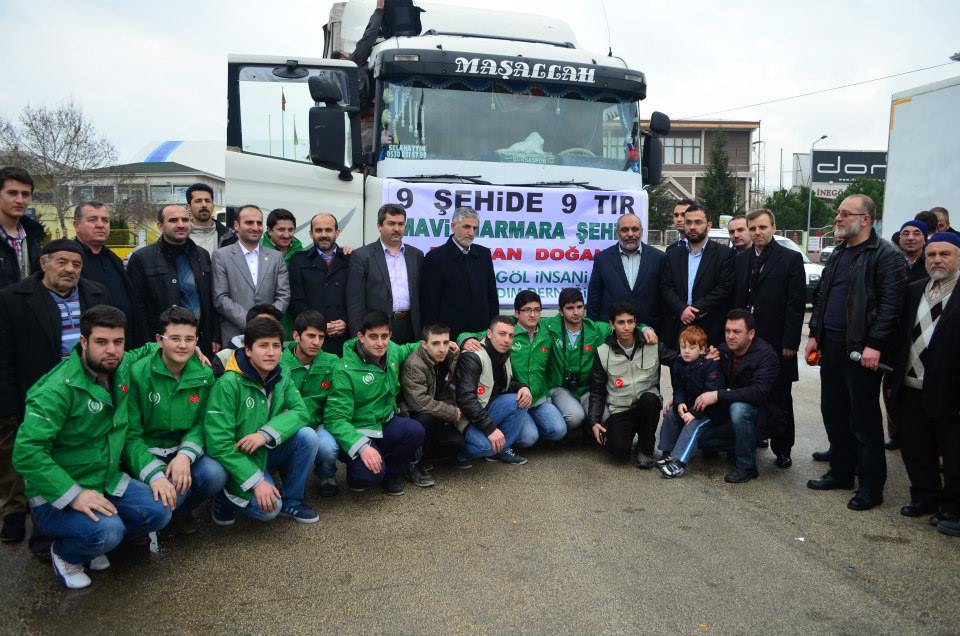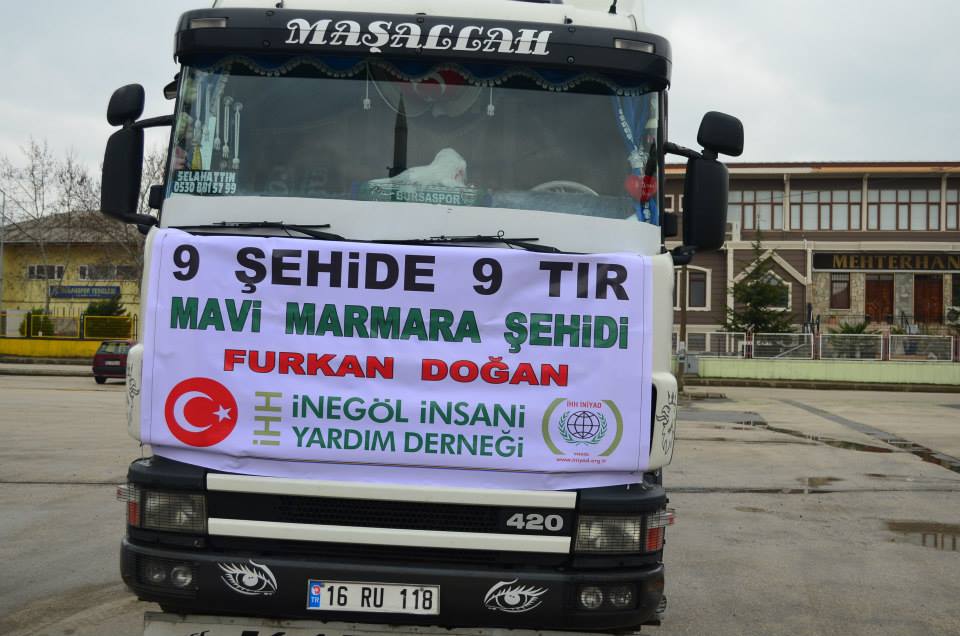 Drought affects 36.1 million people in East Africa
There are currently 36.1 million people in Somalia, Ethiopia, and Kenya who are suffering from the effects of the protracted drought. Drought has created severe obstacles to the availability of food and water in three different nations.
Aid for flood-affected families in Sudan
Sudan's last week's flood is still impacting the country. The floods, which claimed 99 lives and wounded 94 others also destroyed houses, workplaces, and acres of farmland. After the floods, IHH Humanitarian Relief Foundation launches its relief efforts for the victims there.
IHH Takes Action for Pakistan
The flood occurred the day before due to heavy rains in Pakistan. The flood resulted in the deaths of 1061 people and injured 1575 others. Right after the flood, the IHH Humanitarian Relief Foundation launched an emergency relief effort for the country.