Humanitarian award to IHH
IHH Humanitarian Relief Foundation has won an award in the Civil Society Awareness Awards Contest, with its Agriculture school project. The award was given by Prime Minister Binali Yildirim.
AK Party, the ruling party of Turkey since 2002, organized the Civil Society Awareness Contest to strengthen the civil society and bring their works to the public attention. Projects participated to the Contest were classified into 13 categories and evaluated by a jury whose members were including Business woman Leyla Alaton, Artist Ahmet Gunestekin, Journalist and writer Sibel Eraslan and GENAR Research Company Director Ihsan Aktas.
Finalists were given awards at the ceremony held in the AK Party headquarters. In the ceremony in which Prime Minister Binali Yildirim was among the attendees, IHH was represented by IHH youth branch leader Fatih Yazici and Agricultural School Project coordinator Niyazi Ozgur Yuce. Awards were handed out after Prime Minister Yildirim's speech. IHH came first in the humanitarian aid category for its Agriculture School project and had its award given by Prime Minister Yildirim.
IHH's Agriculture School project in Somalia, expanded in a short period of time and has given way opening of the other agriculture faculties and agricultural high schools. The country which had almost no agriculture began having large Greenhouses setup by IHH. Many people now have an occupation through the training provided.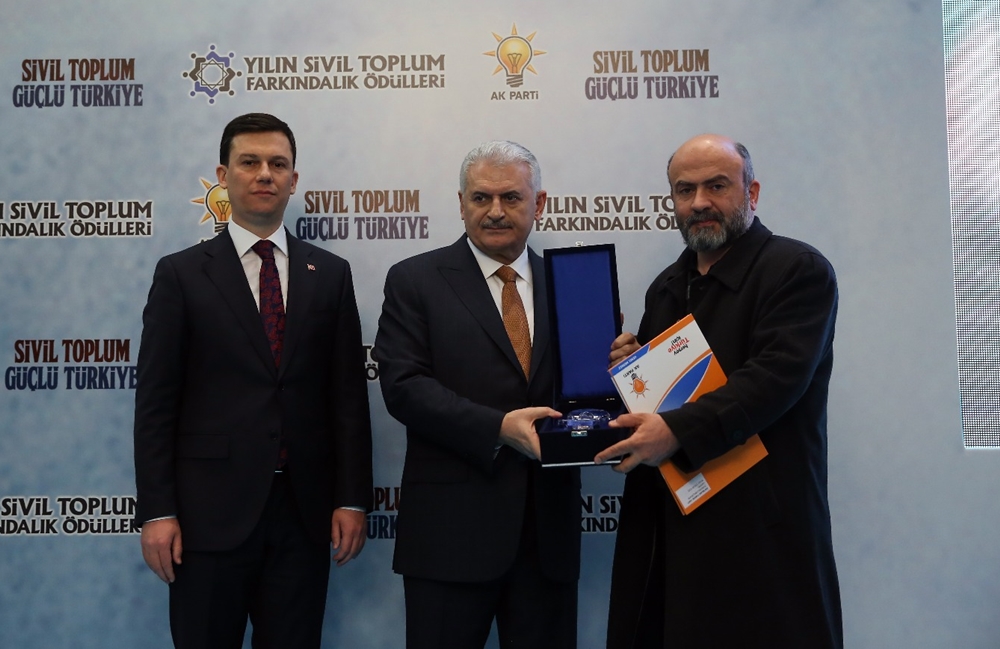 The last terminal of "An Armful of Goodness"
IHH Humanitarian Relief Foundation continues to commemorate the 11th annual Orphan Solidarity Days (OSD) project with the theme "An Armful of Goodness". Many studies have been carried out for orphans and their families in Kenya, one of the countries where the initiative is executed.
54,000 loaves of bread for camps in Syria per day
Through a partnership between the IHH and the İnsan Charity Foundation, and with financial support from The United Nations Office for the Coordination of Humanitarian Affairs (OCHA), 54,000 loaves of bread are supplied daily to civilians living in camps in the countryside of Idlib province in northern Syria
4 permanent works in Sierra Leone
In West Africa's Sierra Leone, IHH inaugurated four distinct buildings including orphanages, universities and mosques. The newly inaugurated permanent works are vital to the country's future.
Mosque-Masjid, Orphan
17.11.2022