IHH Delivered 53.500 Kurban Shares to 2 Million People
IHH Humanitarian Relief Foundation, with its 25 years of experience, helped to relieve the needs of 2 million people this Eid Al-Adha by delivering them the 53.500 kurban (sacrified animals) shares.
IHH, together with Turkey, provided new clothes for the eid to a total of 23.440 orphan kids in 12 countries. IHH teams spread around the world due to Eid Al-Adha organizations, not only to deliver kurban meats to their brothers and sisters looking forward to IHH's help, but also to improve their life conditions with new projects. The foundations of a lot of projects (mosques, prayer rooms, water wells, education centers, vocational courses, health services, orphanages etc.) are laid in these visits.
IHH teams mostly focused on the crises and war zones during their kurban organizations, but they also went to other parts of the world where Muslims are in need of help and support.
Qurban distributions to Syrian refugees
The crisis in Syria is in seventh years and this eid al-adha our benefactors prioritized Syrian refugees. The donated 7.490 kurban shares are sacrificed and delivered to 250.000 Syrian refugees in the refugee camps both within and outside the borders of Turkey.
In Syria hundreds of thousands people lost their life. The people who take refuge in camps try to survive under severely difficult conditions.  IHH teams continue to deliver kurbans in the rural areas of Idlib, Aleppo, Homs, al-Bab, Jarabulus, Azaz, and also in the besieged East Ghouta area in Damascus. Syrian orphans greeted the Eid happy with their new clothes.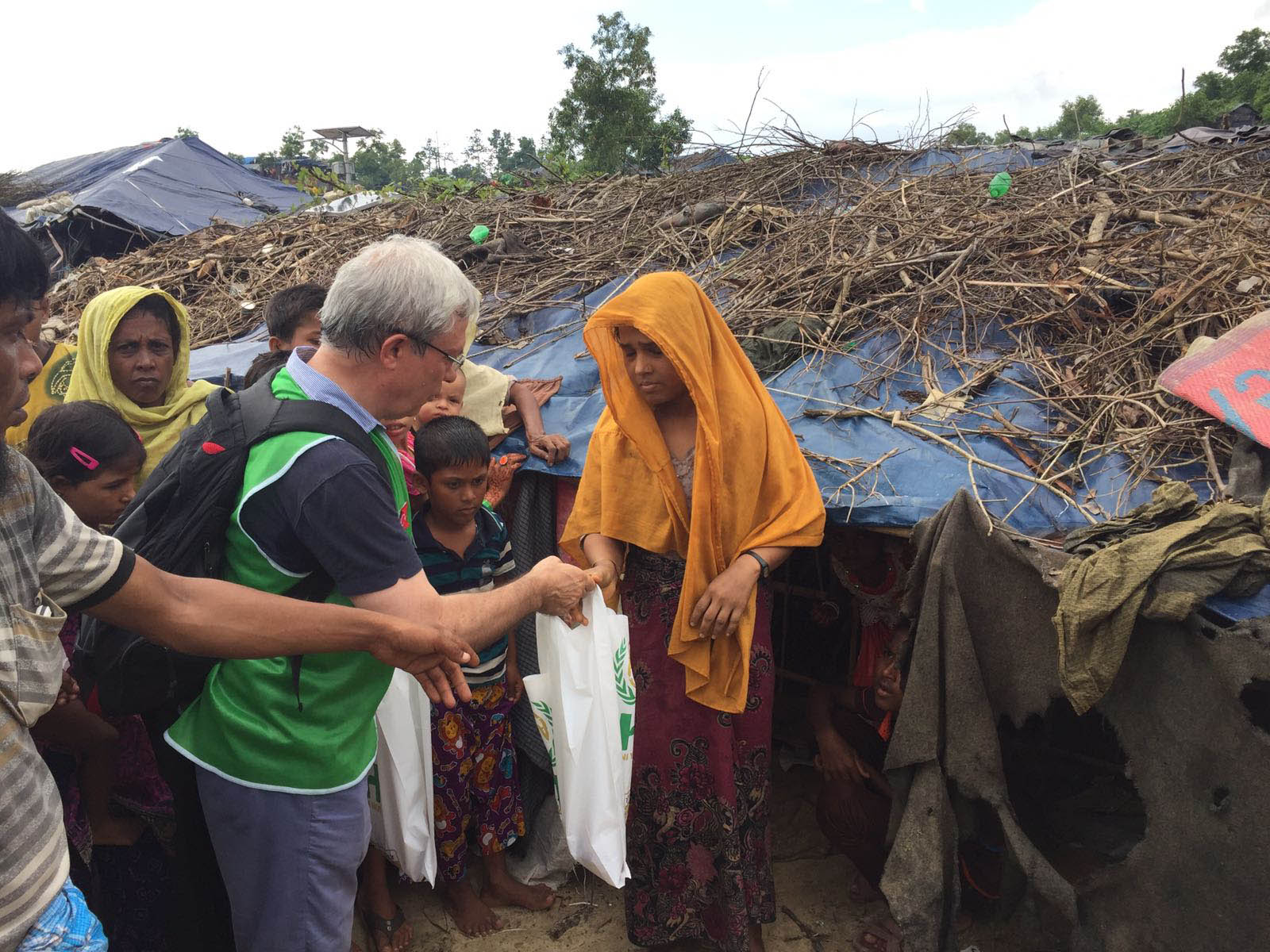 Qurban distributions in persecuted Rakhine
There is a humanitarian plight happening in the Far East Asia's Muslim regions. IHH sacrificed qurbans and started their distribution in the areas of Myanmar and Bangladesh where Rohingya Muslims live, and in Nepal where 2 million Muslims inhabit.
IHH teams sacrificed and started to distribute 1.498 qurban shares in Nepal, and 4.500 shares in Rakhine State where the persecution against Muslims persists still. Meanwhile, in Bangladesh, 1.925 qurban shares are delivered to families in need.
IHH teams continue to deliver kurban donations to the Rohingya Muslims who had to leave their homes due to the cruelty and persecution from both army members and radical Buddhist gangs. They also deliver highly needed food, clothes, tarpaulin covers, kitchenware and other life supporting materials as part of their first-aid works. IHH teams located both in Myanmar and Bangladesh stand with their brothers in need and despite the challenging conditions do their best to help them to survive.
Regions under blockade
Donated kurbans are sacrificed and their distributions are started in the regions where conflicts and oppressions never cease, such as Palestine, Iraq, Lebanon (Palestinian and Syrian refugees), Syria, Jordan, and Yemen.
IHH teams did not forget about the Palestinian people in need. Benefactors attach a lot of importance to the region. IHH teams sacrificed and started to distribute 1.755 kurban shares to people in Palestine and Gaza whose freedoms are taken away under the blockade.
Our beloved land, Yemen
Yemen has suffered a lot from the recent attacks. There, IHH teams sacrificed and started to deliver 1.950 kurban shares to the families that are badly affected from the situation. Yemenis are finding it difficult to find food due to the conflicts in the region. The epidemics like cholera also cause many lives to end. IHH teams started to deliver kurban meats to people in need in the region.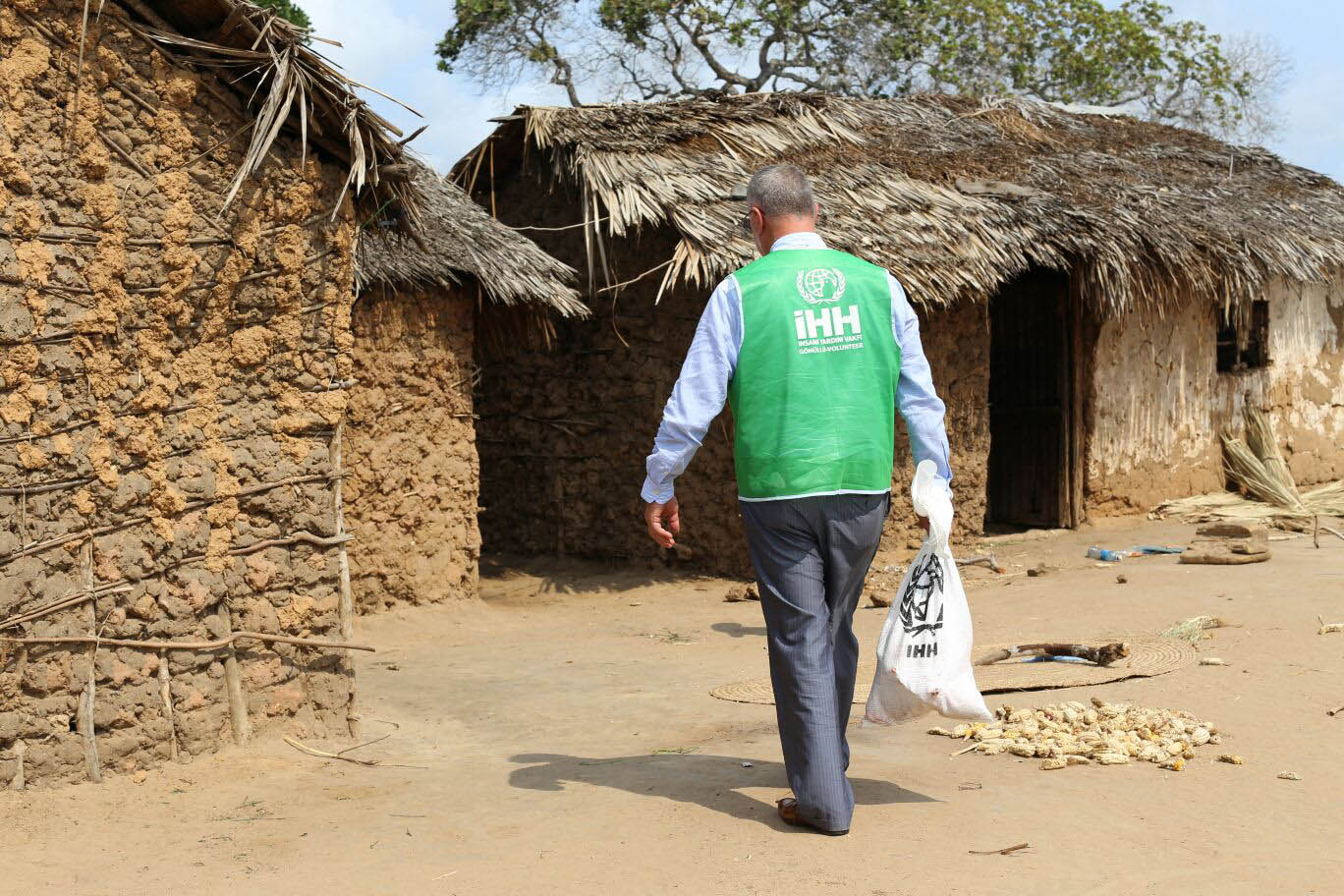 The qurban excitement in Africa
IHH teams carried an intense kurban organization in Africa. IHH was already carrying a big number of projects concerning water wells and cataract surgeries. This year IHH also made a kurban organization there, delivered kurban meats to many families in need, and took a small role in contributing their happiness.
4.500 kurban shares are sacrificed and they are in the process of distribution in Somali. In Kassala, Khartoum and Darfur in Sudan 2.100 kurban shares are on their way to the families in need. Hundreds of thousand people in other countries of Africa are also receiving kurban meats from IHH.
Philippines, Moro
In addition to serving as a mediator in the conflict resolution processes between government of the Phillippines and Moro Islamic Liberation Front,  IHH also sacrificed and started to deliver 784 donated kurban shares to Moro's Muslim families.
Special attention to Pakistan and India
IHH teams sacrificed and started to distribute to the families in need 1.980 kurban shares in Pakistan, especially in Kashmir, 1.135 shares in Afghanistan, 315 shares in Checnya, 2.787 shares in India, and 320 shares in East Turkestan.
The joy of qurban in our neighbor Balkans
IHH teams continued their work in Balkans. Kurban organizations carried in Albania, Bosnia-Herzegovina, Bulgaria, Montenegro, Hungary, Macedonia, Romania, Serbia (Sandžak, Preševo). In total, 1.339 kurban shares are sacrificed and distributed in different countries and regions in Balkans.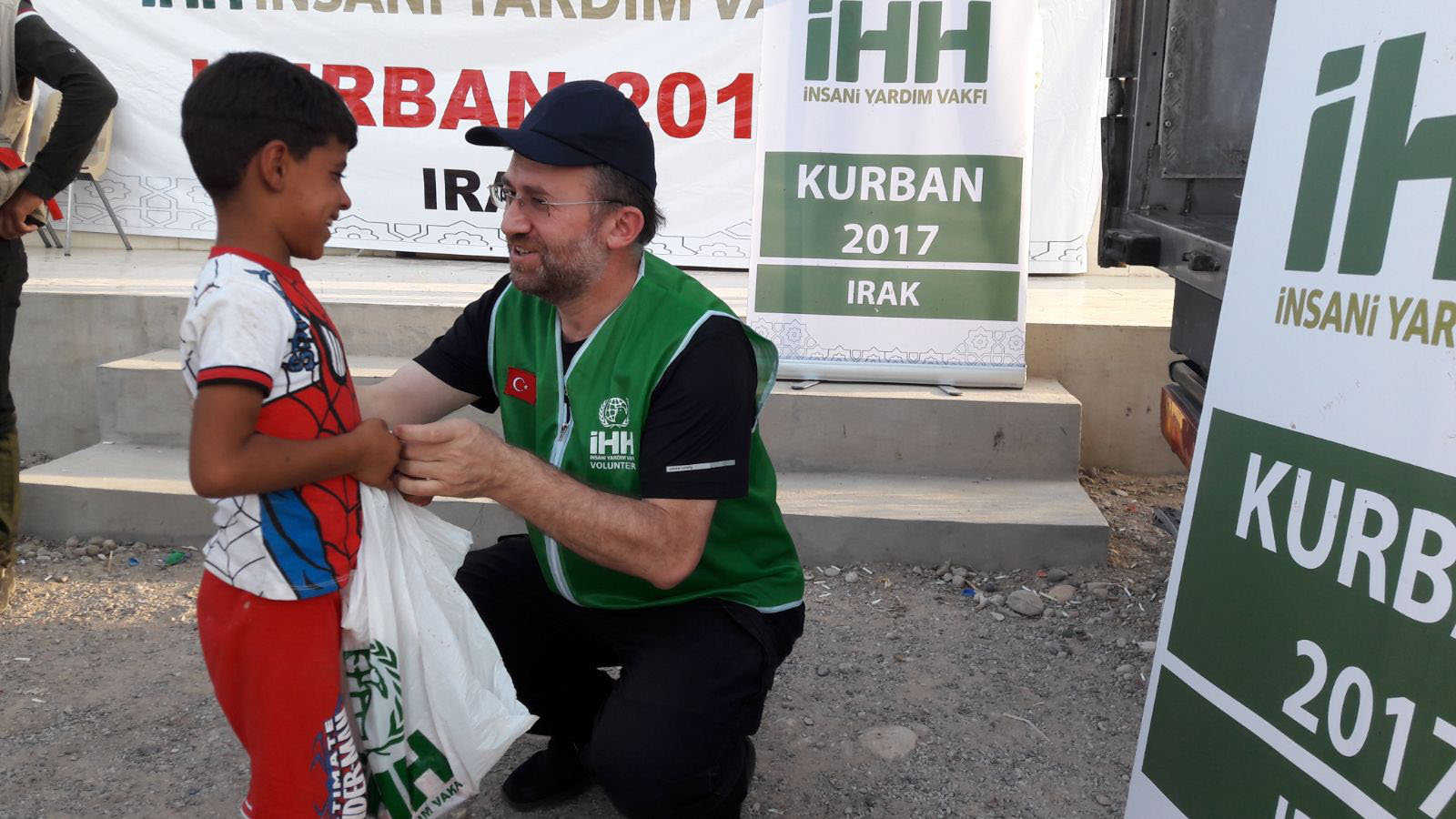 Orphans greeted the eid happy
IHH, together with Turkey, provided new clothes for the eid to 23.440 orphans in 12 different countries. All our benefactors helped us with their donations to make thousands of kids to have a happy eid in Albania, Eritrea, Indonesia (Aceh), India, Kyrgyzstan, Egypt, Ethiophia, Rwanda, Sandžak, Syria, Palestine and Turkey.
Kurban organizations spread over to 5 continents
From Africa to Balkans and Southeast Asia, from Middle East to Latin America here are the countries and regions IHH visited for kurban organizations to reach to families in needs and orphans:
Africa: Benin, Burkina Faso, Burundi, Djibouti, Chad (Chad, Middle African and Nigerian refugees), Ethiophia (Ethiophia and Ogaden), Ivory Coast, Ghana, Guinea, The Republic of South Africa (South Africa and Malawian refugees), South Sudan, Cameroon (Cameroon, Middle African refugees), Kenya (Kisumu, Somalian refugees), Comoros, Malawi, Mali, Mauritania, Mozambique, Niger, Rwanda, Senegal, Sierra Leone, Sudan (Darfur, Khartoum, Kassala and Eritrean refugees), Swaziland, Tanzania (Shinyanga), Uganda and Zimbabwe.
Middle East: Morocco, Palestine (Gaza and West Bank), Iraq, Iran, West Iraq, Libya, Lebanon (Lebanon, Palestinian and Syrian refugees), Egypt, Syria, Tunus, Turkey, Jordan and Yemen.
South Asia: Bangladesh (Bangladesh, Rohingya refugees), Indonesia, Fiji, Philippines (Moro), India (India, Kashmir, Kerala and Assam), Myanmar (Myanmar and Rakhine State), Nepal, Pakistan (Pakistan and Azad Kashmir), Sri Lanka, Thailand (Pattani), Vanuatu and Vietnam.
Middle Asia and Caucasus: Abkhazia, Adygea, Afghanistan, Meskhetian Turks, Azerbaijan (Azerbaijan, Chechen refugees), Chechnya, Dagestan, East Turkestan, Georgia (Georgia and Acara), Ingushetia, Kabardino-Balkaria, Karachay-Cherkessia, Kazakhstan, Kyrgyzstan, Crimea, Mongolia, Ossetia, Uzbekistan, Tajikistan and Ukraine.
Balkans: Albania, Bosnia-Herzegovina, Bulgaria, Montenegro, Kosovo, Hungary, Macedonia, Romania and Serbia (Sandžak and Preševo).
Americas: Bolivia, Brazil, Ecuador and Haiti.
Mobile soup kitchen from Turkey to Ukraine
The mobile soup kitchen dispatched by the IHH Humanitarian Relief Foundation to Ukraine, which is under Russian bombardment, departed from Istanbul. The soup kitchen was intended to provide food to 30,000 people each day. In addition, three truckloads of humanitarian supplies provided to Ukraine by the IHH in recent weeks have been delivered to war victims.
IHH helped 700,000 Syrians in 2022.
In 2022, IHH Humanitarian Relief Foundation delivered 2,043 truckloads of humanitarian relief supply to war-affected Syrian residents living in the country's IDP camps and settlements in various locations.
The last terminal of "An Armful of Goodness"
IHH Humanitarian Relief Foundation continues to commemorate the 11th annual Orphan Solidarity Days (OSD) project with the theme "An Armful of Goodness". Many studies have been carried out for orphans and their families in Kenya, one of the countries where the initiative is executed.