IHH continues to extend a helping hand to Chechen refugees
Throughout the year, the Humanitarian Relief Foundation has continued to extend a helping hand to Chechen refugees who live under difficult circumstances in İstanbul and Yalova.
Chechnya,
Turkey
11.12.2010
The total amount of aid provided to Chechen refugees in 2010 has reached TL845, 000, TL 495,000 being in cash and TL350,000 being aid in kind.
Chechens had to flee their country following Russia's war in Caucasus in 1990s and took refuge in countries such as Ingushetia, Georgia, Kabardey- Balkar, Dagestan, North Ossetia Republic, Kazakhstan and Turkey due to cultural and geographical proximity of these countries.
The Chechen refugees in Turkey were placed in camps established in İstanbul and Yalova while some Chechen families were placed in homes whose rents are paid by charity givers. In İstanbul, there are Chechen refugees living in camps in Fenerbahçe, Beykoz and Ümraniye.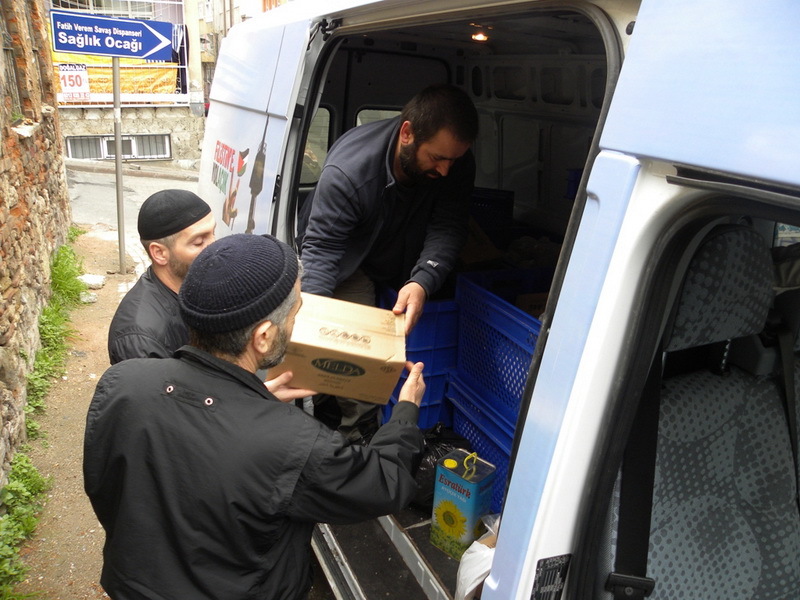 Since they are not recognized as "refugee" legally, the Chechen refugees began to live in Turkey under ambiguous circumstances, being deprived of some legal assurances and fundamental rights. They try to survive with donations from benevolent people. The IHH provides regular aid to them.
IHH distributes meat, food, stationery as well as other aid materials to the Chechen refugees living in camps in Beykoz, Fenerbahçe and Ümraniye in addition to providing them with cash.
The last terminal of "An Armful of Goodness"
IHH Humanitarian Relief Foundation continues to commemorate the 11th annual Orphan Solidarity Days (OSD) project with the theme "An Armful of Goodness". Many studies have been carried out for orphans and their families in Kenya, one of the countries where the initiative is executed.
54,000 loaves of bread for camps in Syria per day
Through a partnership between the IHH and the İnsan Charity Foundation, and with financial support from The United Nations Office for the Coordination of Humanitarian Affairs (OCHA), 54,000 loaves of bread are supplied daily to civilians living in camps in the countryside of Idlib province in northern Syria
4 permanent works in Sierra Leone
In West Africa's Sierra Leone, IHH inaugurated four distinct buildings including orphanages, universities and mosques. The newly inaugurated permanent works are vital to the country's future.
Mosque-Masjid, Orphan
17.11.2022