IHH distributes 2,000 copies of Quran in Mauritania
IHH has distributed 2,000 copies of the Holy Quran in the Nouakchott, the capital of Mauritania.
Africa, Mauretani
18.11.2014
IHH has distributed 2,000 copies of the Holy Quran in the Nouakchott, the capital of Mauritania.
Amongst one of the most poorest and most exploited countries in the world, Mauritania is one of many African countries that have fallen behind economically and socially with a severely lacking education system. Not only are the children trying to learn the basics of reading and writing but also foundational Islamic studies under impossible and impractical conditions.
Despite all their challenges, the Muslim community in Africa on the road to knowledge have put in place an education system. The lessons are given orally and verses from the Quran and the hadith, which are traditions of the Prophet, are written on a traditional African wooden tablet called a "Luh". This wooden tablet is a good example of how those in Mauritania overcome their conditions and challenges. Every fact and verse is not removed until its memorised; when they are memorised it is erased and new lessons are written on it. The lack of copies of Quran up to now has meant that this system was used to teach students.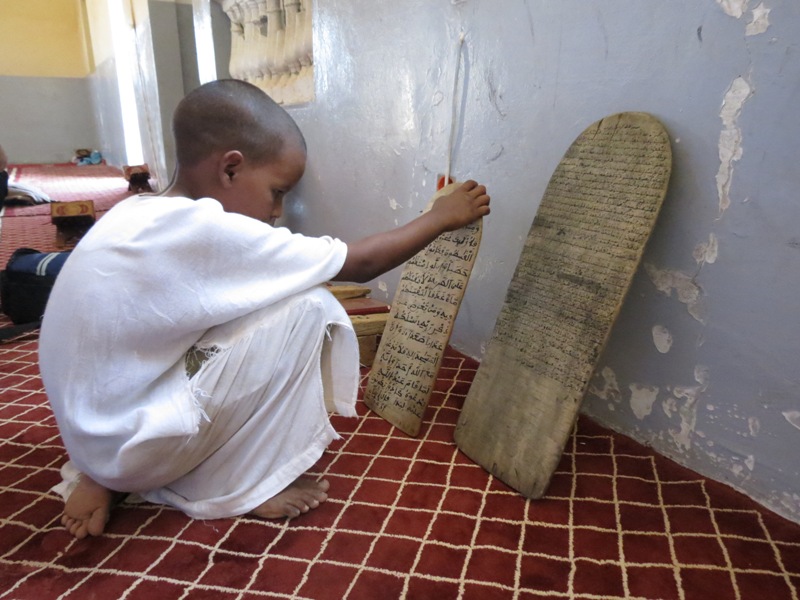 In 2011, the "Quran Project" was initiated by IHH to enable children with many challenges to be able to be to learn within theological schools and state schools. The scope of the project involves donations that cost as little as $6 dollars amounting to a total of 2,000 copies of the Quran to be distributed in Mauritania, the majority being to children and youth but also to others of all ages.
To support the Africa Quran Project:
Online donation of $6 dollars will donate one copy of the Quran.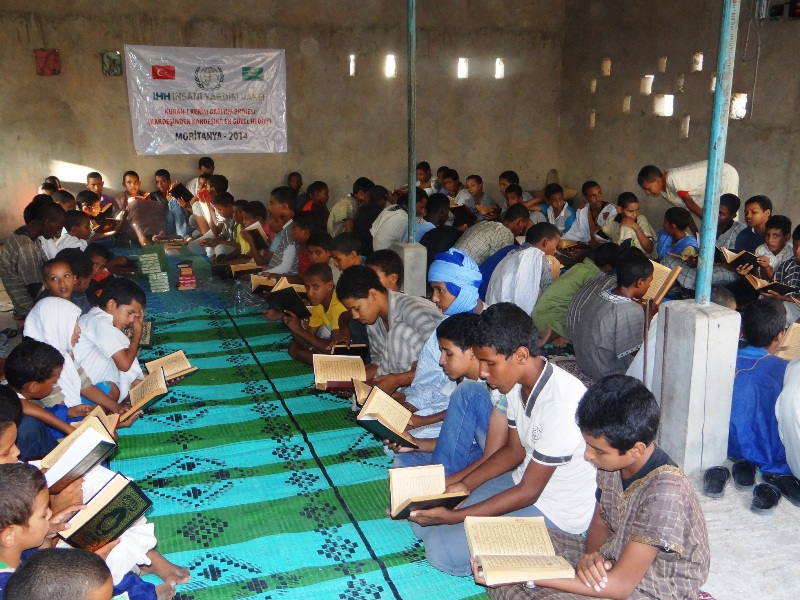 Festival for orphaned children in Azaz
Alanya IHH Humanitarian Aid Association organized a festival for orphaned children living in the camps in the rural area of Azaz, Syria. Attended by 1.300 orphans, the festival was filled with games, rides, snacks and beverages.