IHH extends a helping hand to flood-stricken Gazans
Teams from IHH Humanitarian Relief Foundation have rushed to help people in Gaza following heavy rains and violent storms which recently hit the region. The people of Gaza are already undergoing difficult days due to Israeli blockade.
Palestine,
Palestine-Gaza
18.12.2013
Heavy rains and violent storms have paralyzed daily life in Gaza where people give a life struggle due to Israeli blockade.
Due to the rains and storms, many residential areas in Gaza were inundated by flood waters while agricultural fields were destroyed.
It is estimated that the damage caused by the disaster which led 7,000 families or 42,000 people, to leave their houses in the region is around 40 million dollars.
[videoGaleri-405]
It is estimated that the damage that took place in road, water, electricity, sewage system and communication networks has exceeded 12 million dollars.
A statement released by the Economy Ministry has said there has been a damage of 3 million dollars in industry and commerce sectors, around 1,000 businesses have been damaged and a damage of 2 million dollars has been sustained by the transportation system of the country and 200 vehicles have been flooded by rain waters.
Experts say it is impossible to reconstruct the infrastructure system to take measures against natural disasters in Gaza without the opening of commercial border gates and removal of Israeli blockade.
Due to the Israeli blockade since 2007, many projects cannot be implemented in Gaza.
Aid supplies from IHH teams to Gazan people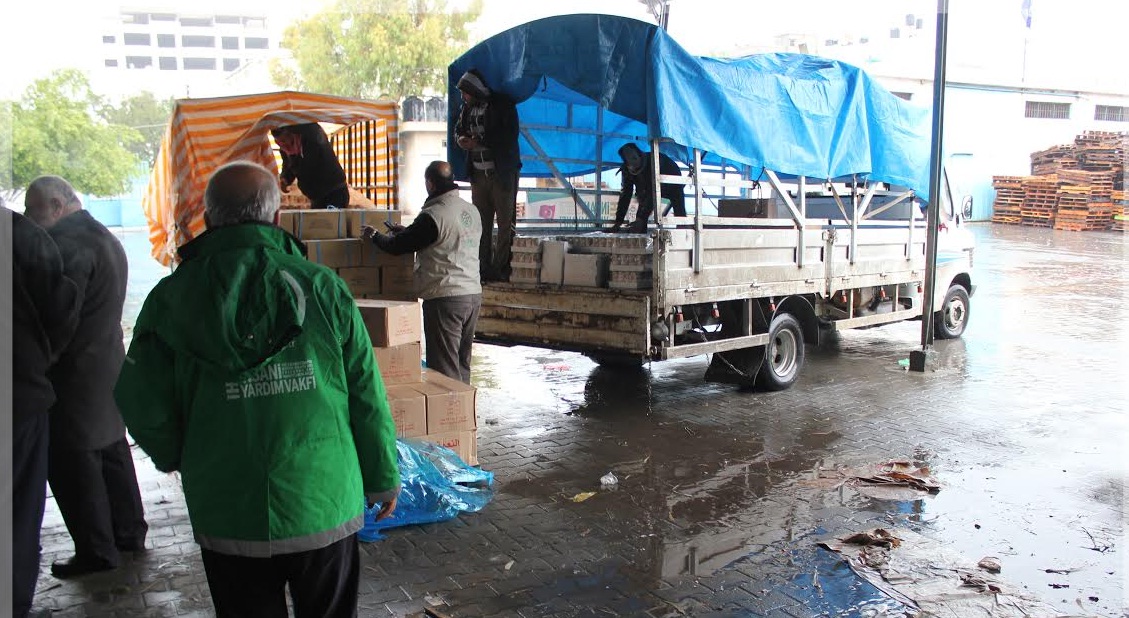 IHH teams rushed to help Gazan people in the wake of the flood disaster in the region.
According to IHH representative in Gaza, Mehmet Kaya 2,500 people in the region have become homeless until today due to heavy rains and floods.
Kaya said the problems in the city have become worse following the closure of Rafah Border Gate and destruction of tunnels between Egypt and Gaza.
He said problems concerning lack of electricity, water, healthcare services and unemployment have grown bigger in the city, adding: " Due to the tunnels which have been destroyed, hundreds of thousands of people who had jobs are now jobless. "Due the destruction of tunnels, hundreds of thousands of people who had jobs are now jobless. While Gaza's need for fuel oil was being met from Egypt, diesel fuel is bought from Israel now at high prices. So, electricity plants do not operate. Electricity is given only for six hours to Gaza within a period of 24 hours. Water wells do not operate in the desired level. Sewage systems work only at certain times. While the need for food was also being met from Egypt, food is now being bought from Israel at high prices. This further deteriorates the Gazan people's purchasing power," he said.
Kaya also said IHH has delivered food sufficient for three days to 1,500 people in Gaza.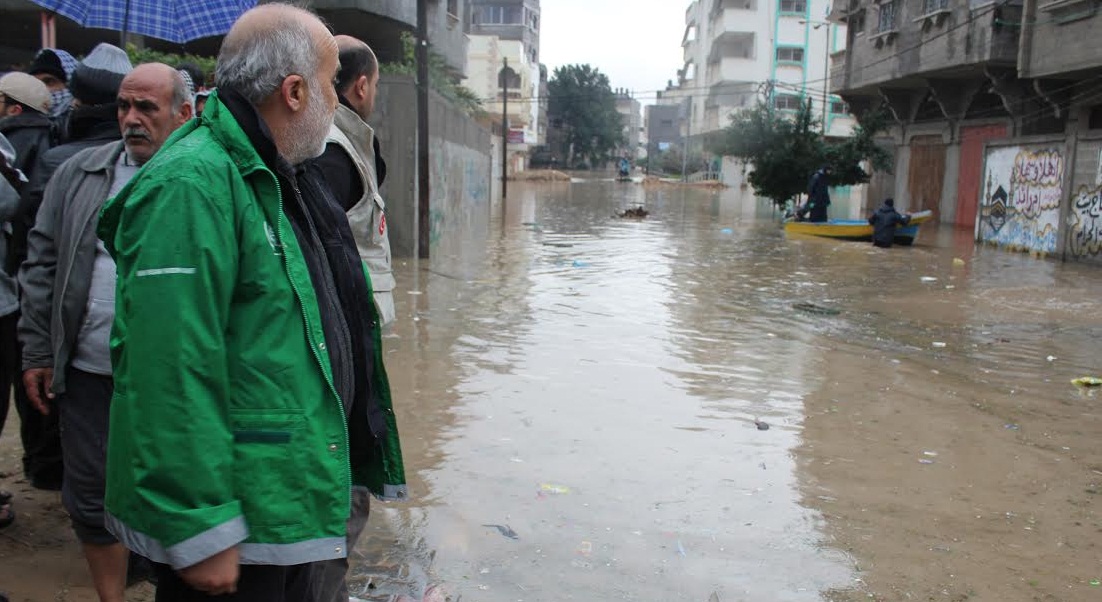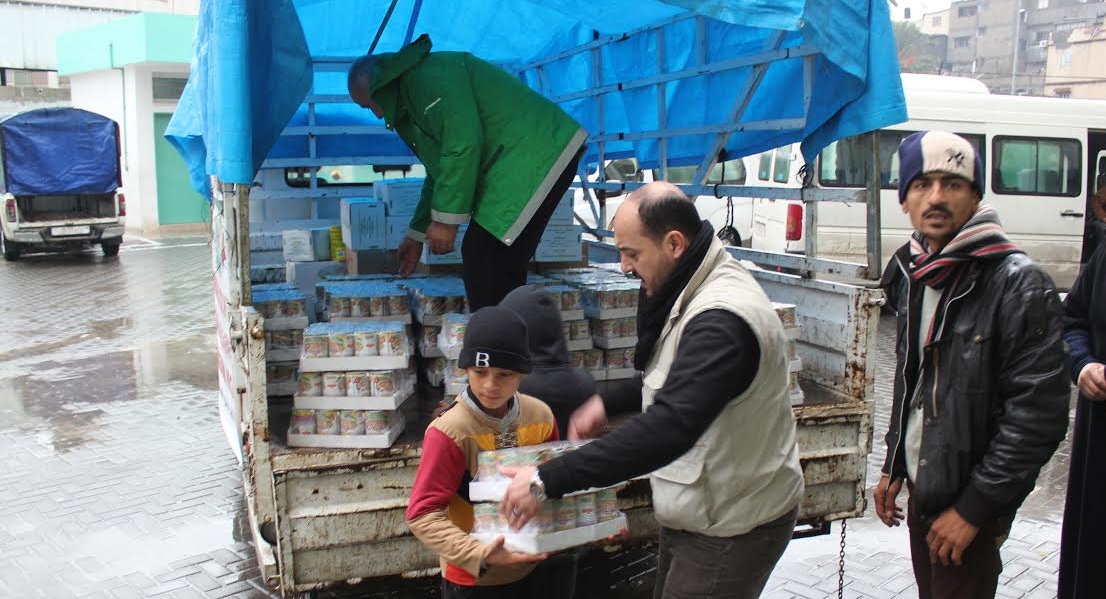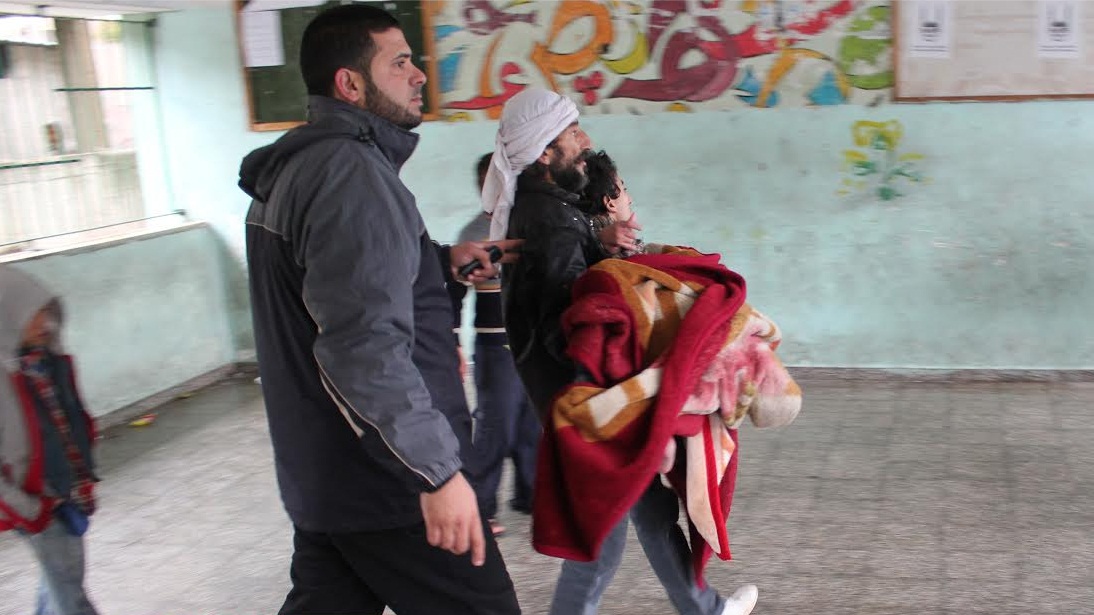 Aid to help West Darfur conflict
95.000 people were forced to migrate to other regions and 213 people lost their lives due to the conflict between tribes in Sudan's West Darfur. IHH Humanitarian Relief Foundation launched emergency aid projects for the people affected by the conflict and became Internally Displaced People.
IHH delivers humanitarian aid to Ukraine
IHH Humanitarian Relief Foundation continues to provide humanitarian aid to the refugees who have fled to nearby countries and to the Ukrainian people who are under attack by Russia.
Medical aid for Afghanistan
IHH sent 4 trucks of medical aid to Afghanistan. This medication will be distributed to hospitals in the cities of Kabul, Herat, Mazar-i-Sharif and Kandahar.