IHH helps Central Africans who sheltered in Chad
The IHH emergency relief team has begun distributing aid to Central African refugees in the camps on the border of Chad.
Africa, Chad, Central African Republic
04.03.2014
The political storm that had originally begun in mid-Africa by the previous administration with a concentration of active French disposition has suddenly turned into Christian-Muslim battle. Members of the guerilla group anti-Balaka who are are supported by ex-president Francois Bozize, are have begun actively hunting Muslims, storming and gathering Muslims from their homes and massacring them. Members of the group are roaming the streets of the capital city and images of them lynching and burning the Muslim youth have even found its way appearing in Western media.

Muslims who are living in these areas who can no longer bear the atrocities are abandoning their homes and are taking refuge in the camps on the border of Chad. IHH has now taken over responsibility in ensuring the safety of those refugees. The IHH emergency relief team have quickly and efficiently assisted those who have had the difficult journey and with the numbers in the camps reaching 10000 have rapidly set up aid activities for the refugees.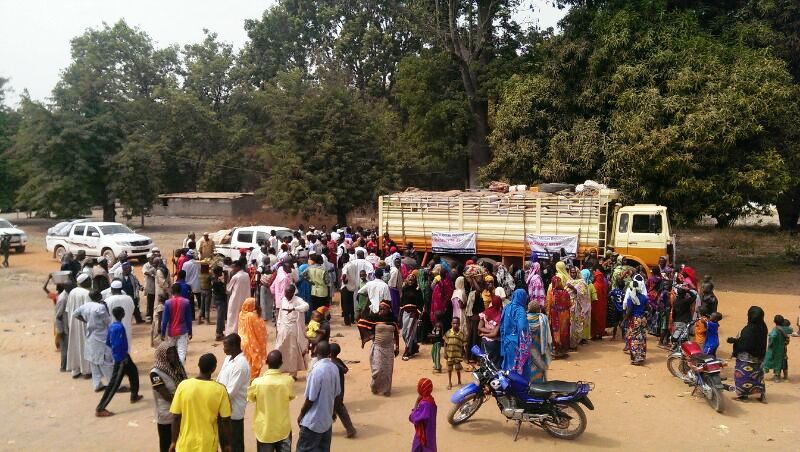 IHH Emergency Officer supervisor Erhan Celik who is reporting from the camps said that the the Gore camp which was built two months ago "There are 10000 people in the camps and this number is constantly increasing. At this point in time the UN has only delivered medicine to the camps just once. The camps have not received anything else. Those in the camps and those in charge were extremely pleased with our presence".
Use of clothes to built tents
Mentioning that many have walked three days in order to reach the camps Celik says that "The Central Africans have said that once the massacring had begun they had no choice but to abandon their homes. Amongst them there are those who have been walking for three or four days just to get to the camp. Even though the camp conditions are poor they are thankful as their lives were in danger and most likely would have been killed had they remained in their villages. Many of those that are in the camps had nothing but a few items of clothing with them and they used these to construct makeshift tents to protect them from the weather conditions".
The IHH teams have begun to distributed food to those in the camps as a priority.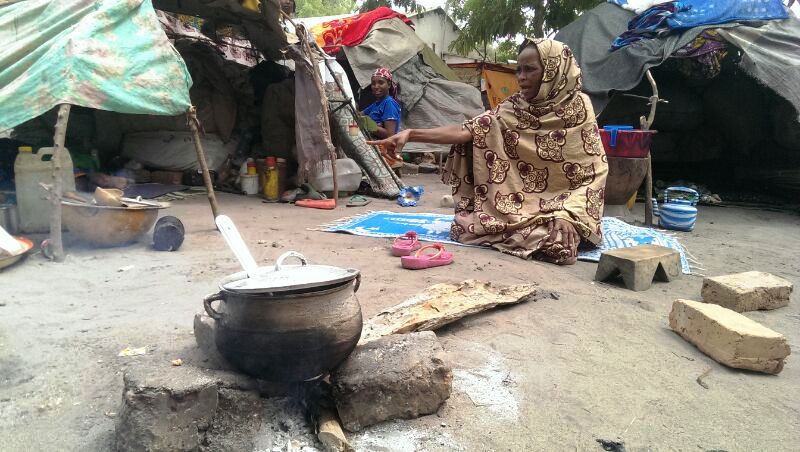 Medical aid for Afghanistan
IHH sent 4 trucks of medical aid to Afghanistan. This medication will be distributed to hospitals in the cities of Kabul, Herat, Mazar-i-Sharif and Kandahar.
Emergency aid for Indonesia
IHH launched emergency aid operations in Indonesia following the eruption of the Mount Semeru volcano. Food was distributed as part of its initial aid.