Humanitarian Aid to a Rohingya Youth
IHH began meeting the needs of Muhammad Ayyub, who carried his mother and father in baskets on his shoulders for 7 days when fleeing from the persecution in Arakan, when they found him in the camp where he lives by providing health care to him and his family.
Arakan,
Bangladesh,
Myanmar
01.05.2018
The Rohingya people, who have been the victims of oppression for more than half a century, are continuously forced to leave their homes in Arakan. The recent, unprecedented migration wave that began in August 2017 indicates the magnitude of the persecution occurring in Arakan. Since the recent crisis in the area, almost 800 thousand people were forced to flee to Bangladesh. With the last migration wave, the numbers of Rohingyas living in Bangladesh has reached 1 million 300 thousand. While the registration of 1.1 million has been completed, the registration of the remaining 200 thousand people is still continuing.
Since 1996, IHH Humanitarian Relief Foundation has continued aid operations for the Arakan people. As a part of these operations, IHH distributed aid to the Rohingya people living in Myanmar, Bangladesh, India, Nepal, Malaysia, Thailand and Indonesia. Since 24 August, almost 835 thousand people have benefitted from IHH's Arakan aid operations in these regions. Among those who received aid from IHH is Muhammad Ayyub, a young man who carried his mother and father in baskets for 7 days, and his family.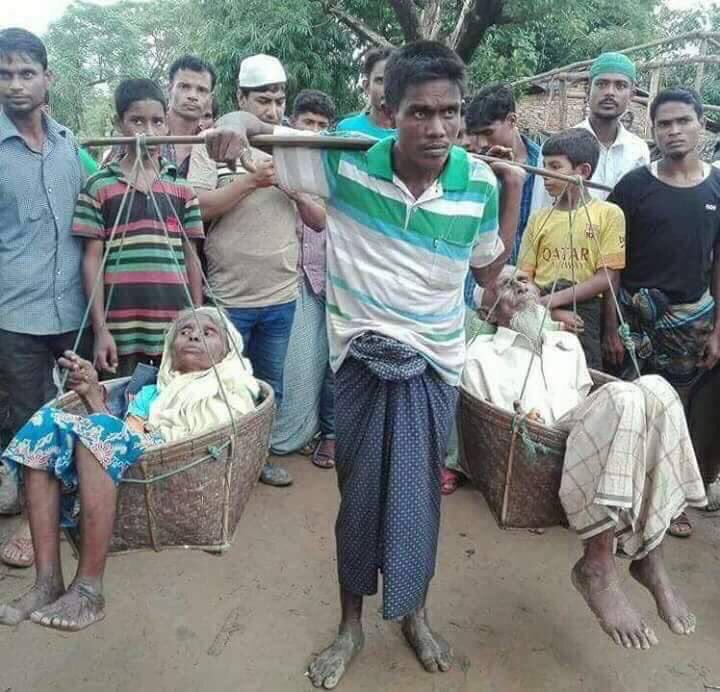 All their needs were met
In response to Muhammad Ayyub's plea to President Recep Tayyip Erdoğan for help in the treatment process for his mother Asya Hatun, IHH transported him and his mother to the Sahara Hospital set up in the region by the Turkish Ministry for Health. In the hospital supported by AFAD, Ayyub, his mother Asya Hatun and her husband were given health treatment. IHH donated a wheelchair to his mother Asya Hatun, who has been paralyzed since 2008.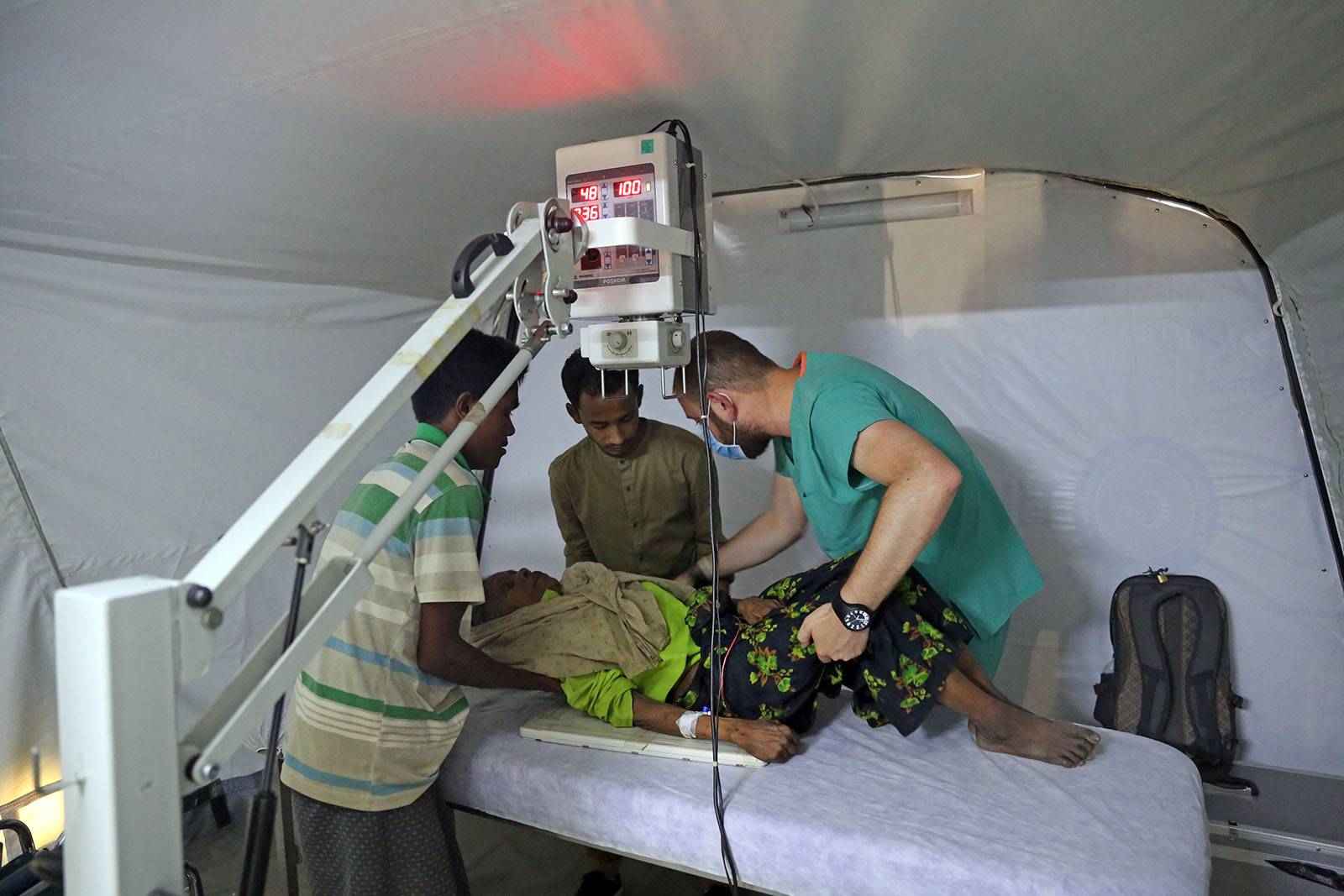 IHH also met the needs of Muhammad and his family, who are struggling to survive in the Kutupalong Camp in the city of Cox's Bazar in Bangladesh, by providing them with humanitarian aid. IHH also plans to renew Muhammad's home suitable with the weather conditions in the region.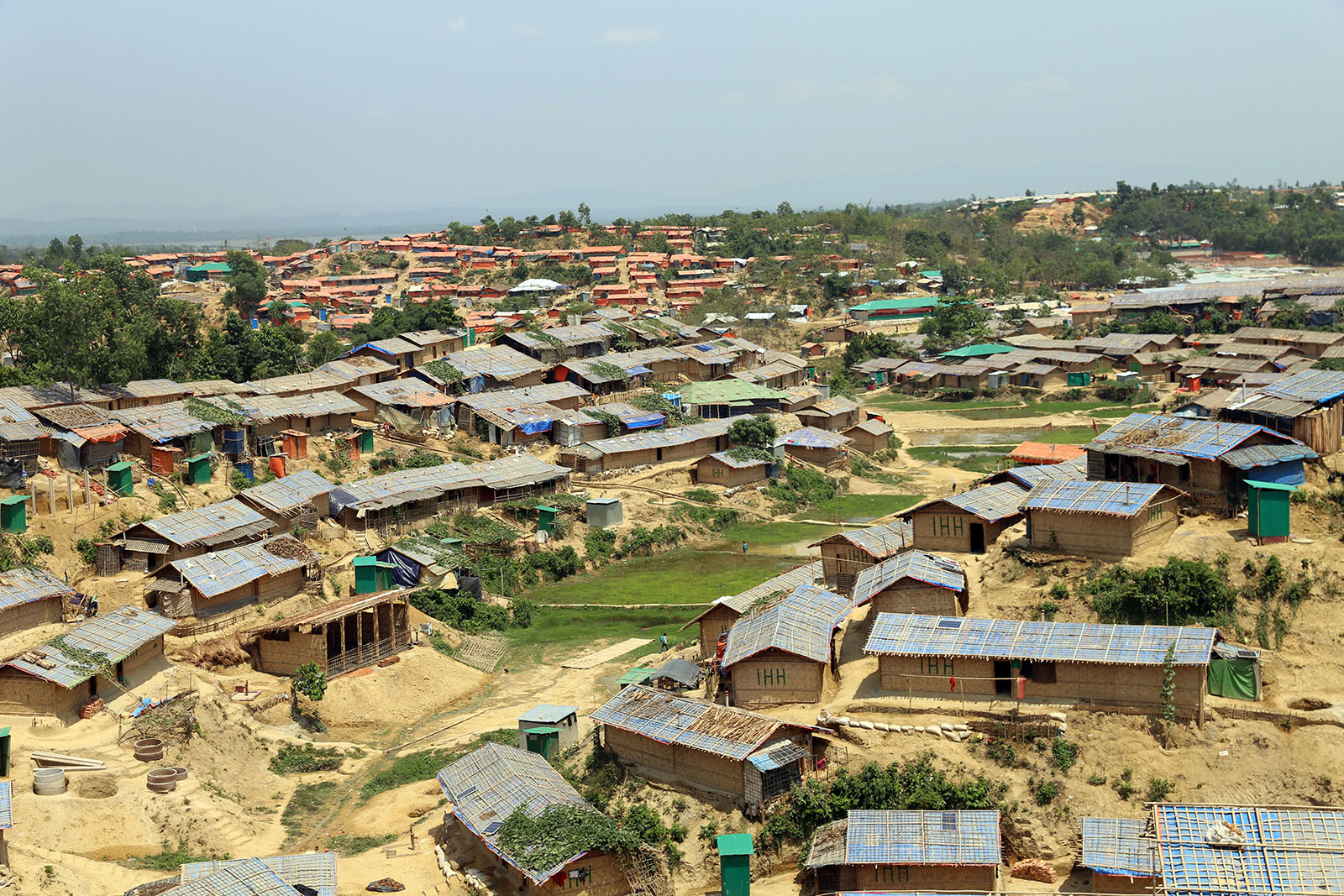 Who is Muhammad Ayyub?
Muhammad Ayyub, a Rohingya youth who rescued his mother and father from the persecution by carrying them in baskets on his shoulders for 7 days, gave a lesson of humanity to those turning a blind eye to the continuing persecution. This youth, whose fear that reflected in his photo remained in our memories, ensured the persecution in Myanmar stayed in our minds for a long time. The plight of Muhammad Ayyub; the photo of him carrying his mother and father bare footed in baskets remains in our memories as one of the most painful human tragedies. He lost his father who he rescued from the oppression, two months ago. In his last interview, Ayyub explained his experience in these words: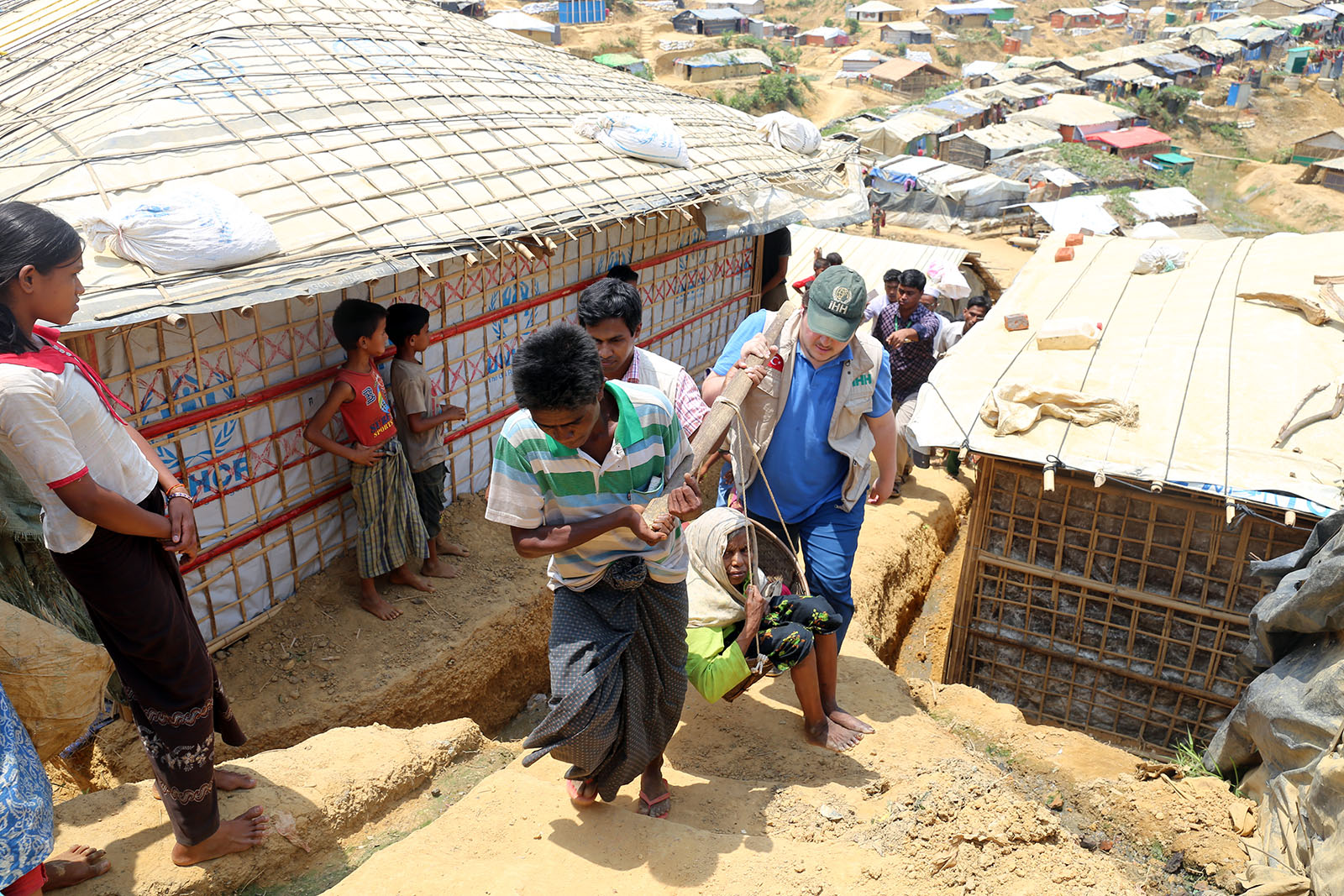 "The Myanmar military were burning down our homes and raping the women. They were killing innocent Rohingya people. Because of this we were forced to leave our homes. We reached Bangladesh by walking barefooted over the hills, mountains and through marshland. We didn't know what to expect. We experienced difficulties here in the Kutupalong refugee camp that we never imagined. My father died 45 days after we came to the camp. My mother is paralyzed and also has other illnesses. If she is not treated, my mother will also die. I want to thank everyone who is giving us aid and support. In particular I would like to thank President Recep Tayyip Erdoğan. I ask Recep Tayyip Erdoğan to help us with my mother's treatment."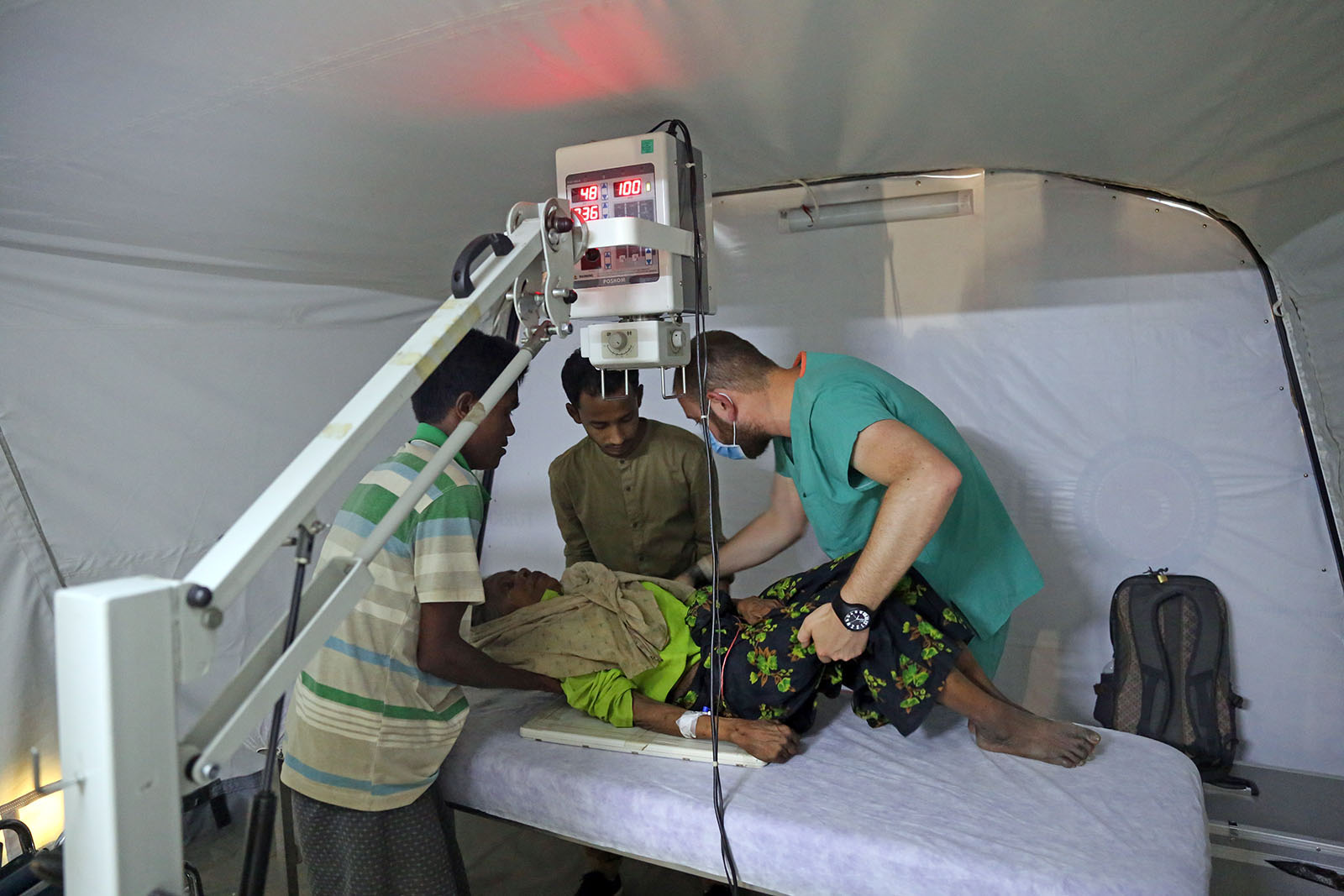 His mother, Asya Hatun, summarized her devotion to her son with these words: "I want my only son, Muhammad Ayyub to be successful in life. I want him to have a good future. My son is all I have in this world."   
Support from IHH to people of Yemen
In Yemen, where a civil conflict has been raging since 2014, relief efforts are still being made by the IHH Humanitarian Relief Foundation. Recently, IHH dispatched a team to the area to provide relief to the nation's needy.
Emergency aid to Afghanistan's earthquake victims
A least 1.000 people lost their lives and 1.500 people were injured in the 5.9 magnitude earthquake that struck the Khost province of Afghanistan. IHH Humanitarian Relief Foundation immediately launched an emergency aid campaign for the region.