IHH Served Iftar Dinners in Eastern Ghouta During Ramadan
Throughout Ramadan IHH served iftar dinners to 4.000 people everyday in Eastern Ghouta in the countryside of Damascus that is under regime forces' siege.
People are trying to survive despite the ongoing war that took hundreds of thousands civillian lives since 2011. IHH Humanitarian Relief Foundation has been delivering humanitarian aid, food, healthcare and education to distressed Syrians who can hardly find basic human needs.
IHH increased the momentum of humanitarian aid operations in Syria during Ramadan. It organized community iftars in various parts of Syria including east Ghouta which is besieged by regime forces.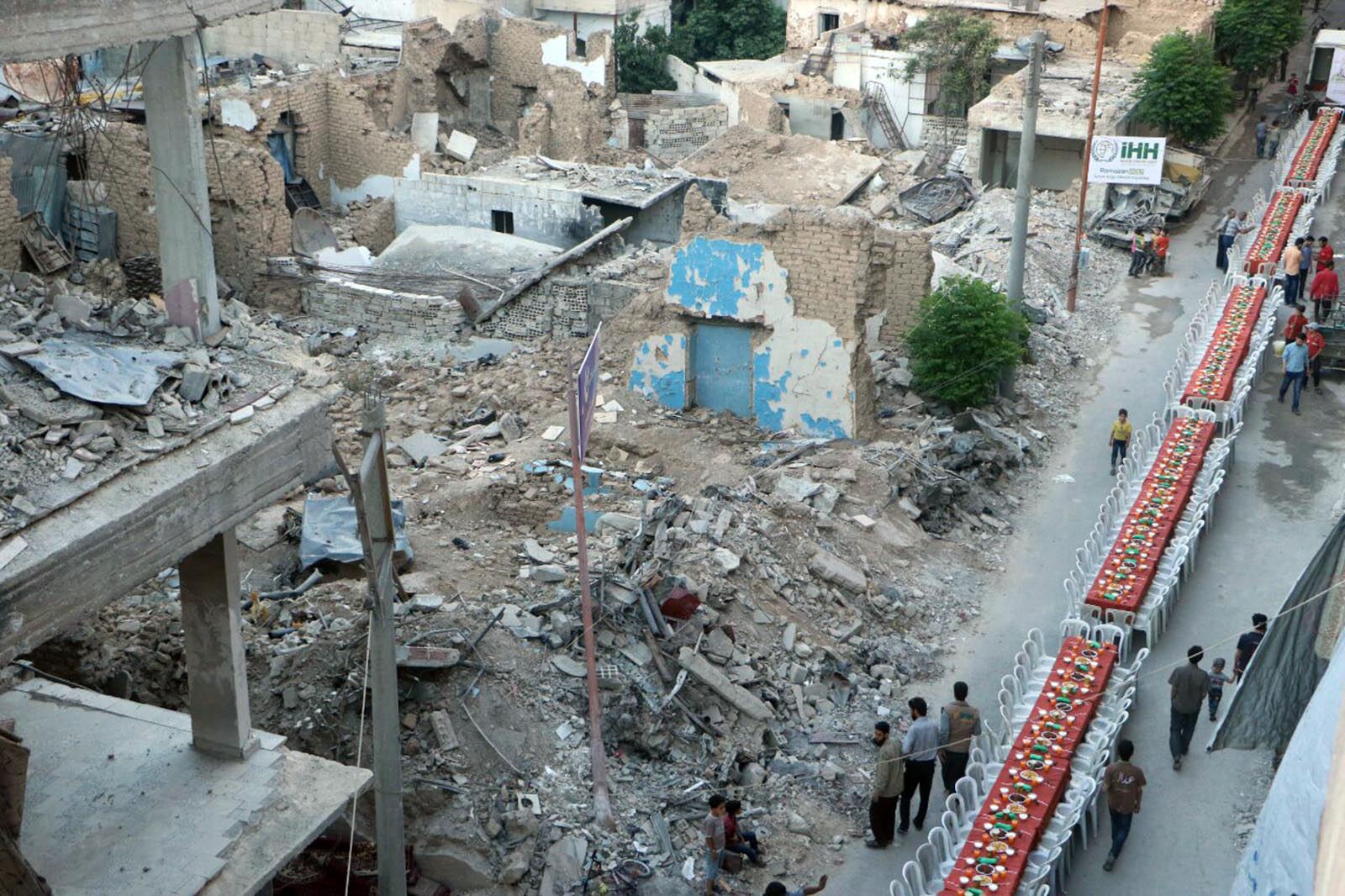 "Permission to Eat Cat and Dog Meat Was Requested in East Ghouta"
IHH Syria Aid Operations coordinator Erhan Yemelek said that IHH is carrying out aid operations everyday in various parts of Syria. "We are opening safe passage to deliver humanitarian aid in besieged areas to show Syrians that we stand by them."
"Our humanitarian diplomatic efforts to reach out to the civilians under siege bring in results. One of them was in East Ghouta where people were so desperate that they sought out Islamic scholars' permission to eat cat and dog meat. Throughout Ramadan we have served people in East Ghouta iftar dinners and cherished the blessings of Ramadan with them. We made various charity organizations in East Ghouta where locals can hardly find a piece of bread."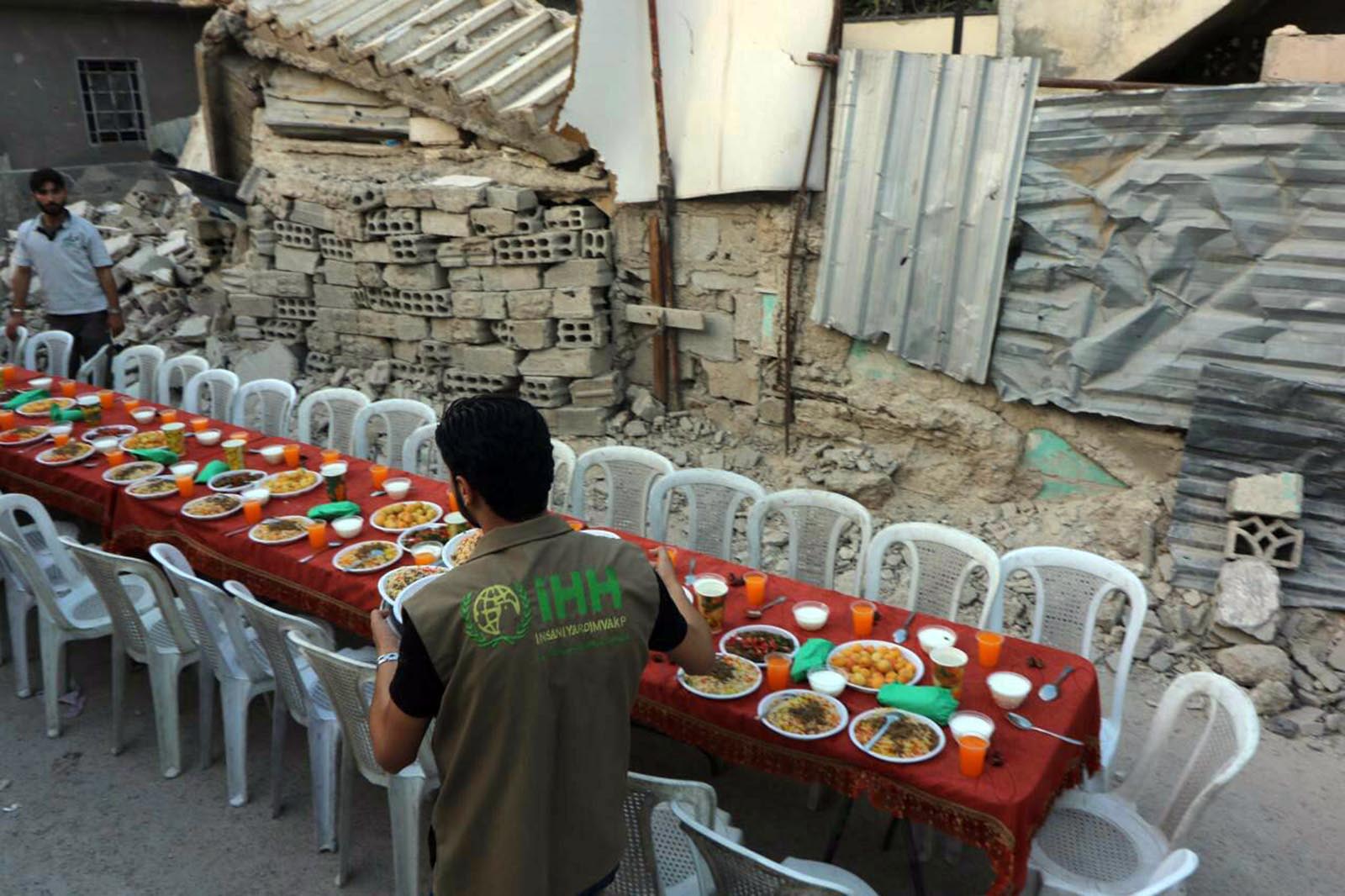 6 Thousand Food Parcels
Yemelek said on top of community iftars for 4.000 people at a time they have also delivered 6.000 food parcels to the people in need despite many obstacles. "We gave people a little bit of hope by delivering these aids to the area" he noted.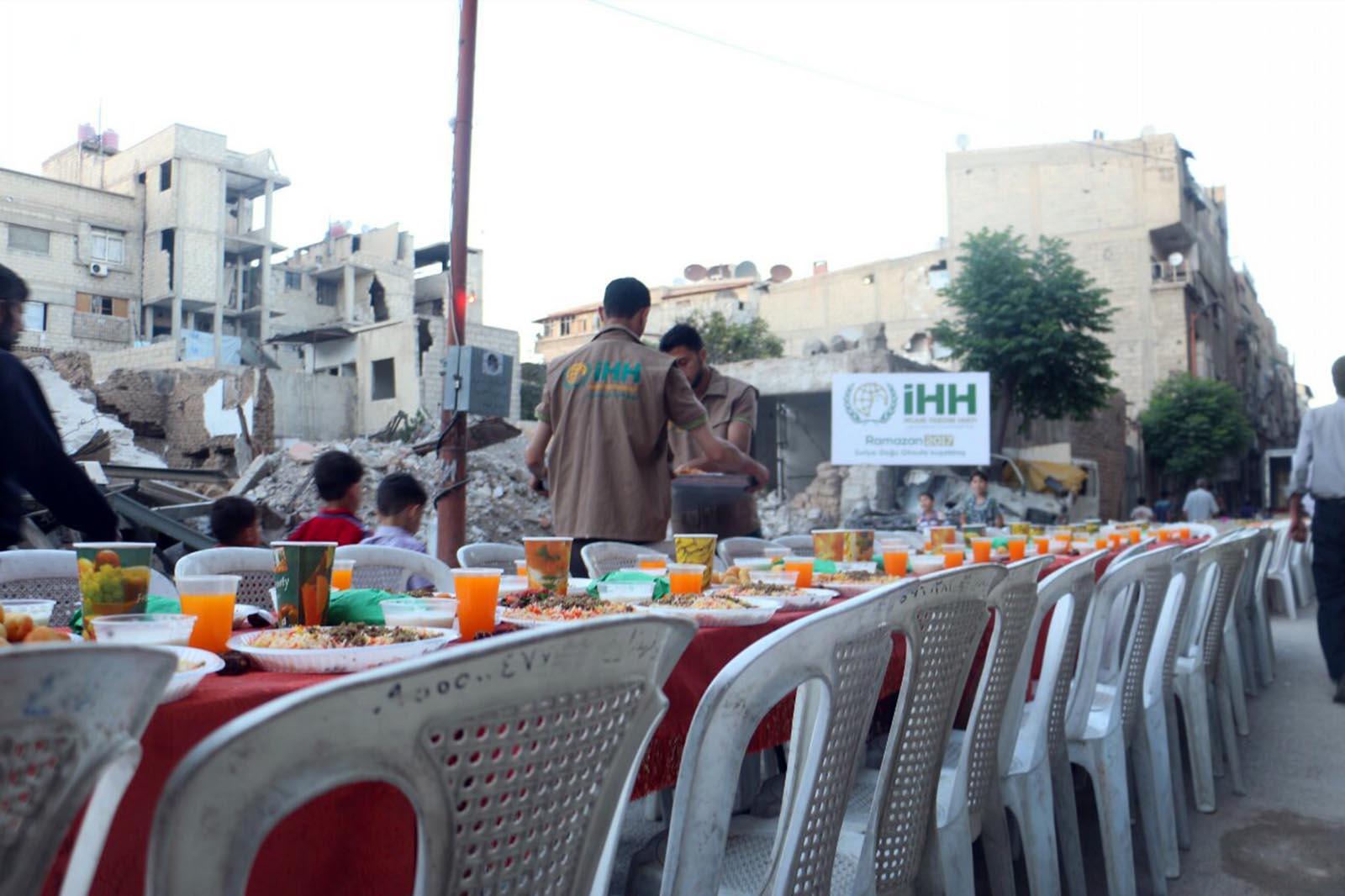 Aid Will Continue
IHH Humanitarian Relief Foundation will keep delivering the charity of donors to distressed Syrians after Ramadan as well.
Mobile soup kitchen from Turkey to Ukraine
The mobile soup kitchen dispatched by the IHH Humanitarian Relief Foundation to Ukraine, which is under Russian bombardment, departed from Istanbul. The soup kitchen was intended to provide food to 30,000 people each day. In addition, three truckloads of humanitarian supplies provided to Ukraine by the IHH in recent weeks have been delivered to war victims.
IHH helped 700,000 Syrians in 2022.
In 2022, IHH Humanitarian Relief Foundation delivered 2,043 truckloads of humanitarian relief supply to war-affected Syrian residents living in the country's IDP camps and settlements in various locations.
The last terminal of "An Armful of Goodness"
IHH Humanitarian Relief Foundation continues to commemorate the 11th annual Orphan Solidarity Days (OSD) project with the theme "An Armful of Goodness". Many studies have been carried out for orphans and their families in Kenya, one of the countries where the initiative is executed.