IHH Organizes Circumcision Ceremony of 1100 Syrian Children
IHH Humanitarian Relief Foundation organized a big circumcision ceremony for 1100 Syrian children sponsored by various charitable donors.
IHH Humanitarian Relief Foundation, which continues its relief efforts for Syria since the conflict emerged, is trying to meet all kinds of needs of the civilians caught up in this conflict. In this regard IHH organized the circumcision ceremony of 100 Syrian boys in Atmah, Sarmada and Salkin regions of Syria thanks to the sponsorship of businessmen from Kayseri.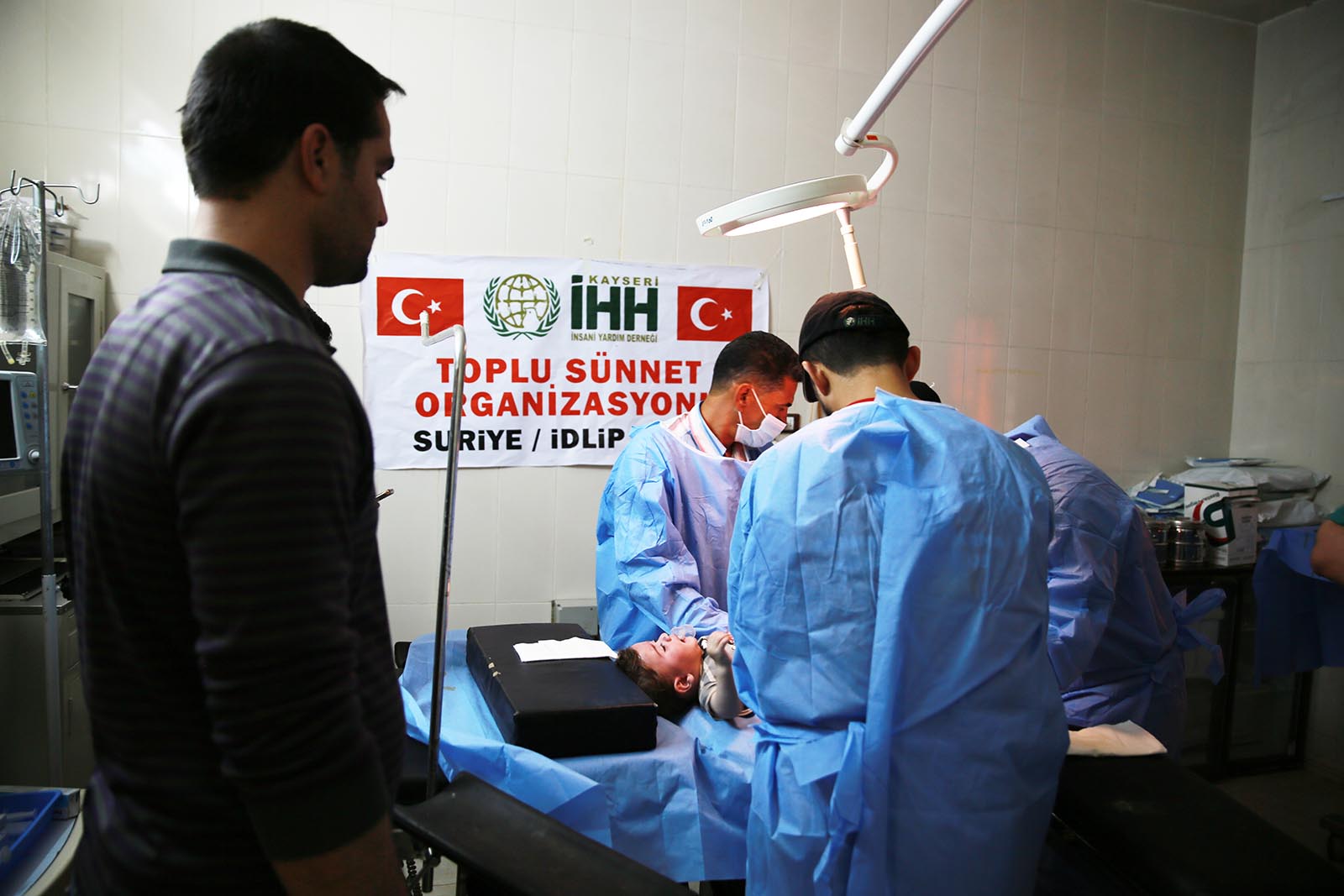 The Ceremony Lasted 6 Days
The organization of the event was carried out under healthcare aid. IHH Syria Relief Unit Antioch office press representative Selim Tosun said, "During our Syrian efforts our goal is to create an environment where civilian caught up in this war can have a small space to breathe. So we concentrate our efforts for giving the children born into this war a reason to smile. To this end we have organized circumcision ceremonies that lasted for six days for small boys in Atma, Sarmada and Salkin regions close to Turkey-Syria border."
Children Transferred from Places Under Assault
Tosun also explained, "We facilitated the transfer of boys who live in critical places under assault to the safe zone where we organized the ceremonies." At the end of the ceremony children and their families received various aids, Tosun added and thanked to the donors on behalf of them.
120 humanitarian aid trucks Off to Syria
IHH has launched an aid campaign with the slogan "Winter is Coming, Don't Leave Them Alone" for Syrians that are forced to live under extremely difficult winter conditions. As part of this campaign, 120 humanitarian aid trucks were sent off from Istanbul and various Anatolian cities to Syria.
Our ambulances reached Gaza
IHH delivered 4 ambulances to the blockaded Gaza Strip with the aim of contributing to the healthcare sector.