IHH provides psychological support for Syrian orphans
Carrying out humanitarian relief activities, the teams of IHH Humanitarian Relief Foundation organized an entertainment program for 120 orphans in order to give them some moral support.
During the attacks continuing for 3 years in Syria, more than 170,000 people killed and hundreds of thousands were wounded. All these massacres were carried in front of children's eyes, even children were massacred in front of other children. Experiencing the worst type of war, Syrian children are exposed to a psychological trauma.
IHH is looking after Syrian orphans who lost their families. In particular the orphan children's guardianship and needs in the camps in Azaz and Idlib region are ensured.
IHH on one hand is trying to meet the sheltering, food and other needs of Syrians, and on the other hand is carrying out activities to give moral support to orphans. Within this scope, IHH organized an entertainment program in its Reyhanlı Coordination Office.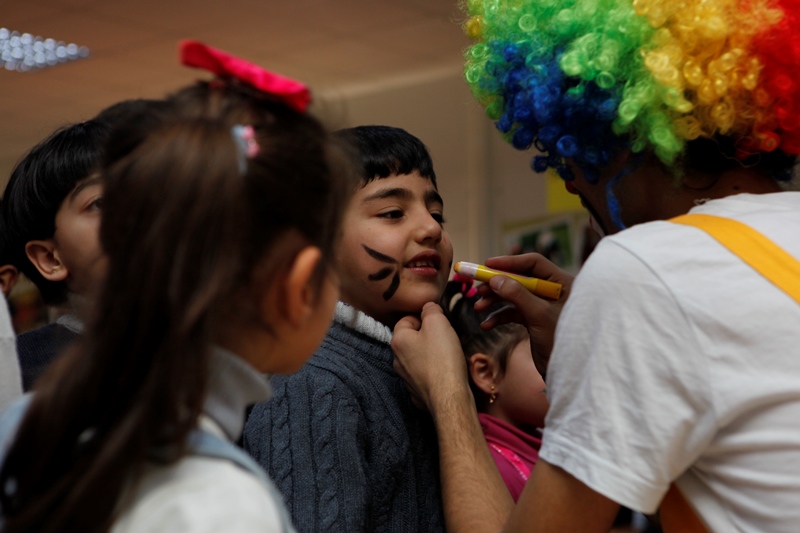 Within the frame of the organization, orphans between the ages 7-10 from Idlib, Aleppo and Homs participated to the program, and were served foods.
About 120 orphans attending the organization watched the shows of various cartoon characters and clowns as well as they were given various presents.
IHH Orphan Care Department aims to relieve the pains of these war weary children with such kinds of organizations regularly to be held every month.

Ibrahim's first steps
The dream of 6-year old Ibrahim Tüser, who is supported under IHH's Orphan Sponsorship System, to be able to walk, came true with the support of donors.
Pedaling for orphans
IHH Malatya volunteer Ihsan Kılıç will be visiting 13 cities, cycling from Malatya and travelling a total of 500 km to raise "Orphan Awareness."
Malatya, Orphan
23.09.2020