IHH Puts a Smile on Indonesian Orphans' Faces
IHH Humanitarian Relief Foundation organized 2017 Orphan Solidarity Days in Indonesia.
Indonesia,
SouthAsia
22.03.2017
IHH Humanitarian Relief Foundation is carrying out various events at home and abroad in conjunction with Orphan Solidarity Days, which runs for the seventh time this year. In this regard, IHH team visited Indonesia-Aceh where they held various events.
"We Prepare Them for Life"
The team leader IHH Istanbul Orphan Unit Coordinator Reşat Başer said that they were trying to reach out to thousands of orphan children through Orphan Solidarity Days.
Başer noted that the events will continue till May. "Around one hundred children are staying in our orphanage in Aceh. We have organized various fun events for them to enjoy. We cover accommodation and education expenses of these children in order to prepare them to life in a better way" he said.
Başer mentioned that his team made several contacts with the local dignitaries and planning to develop more projects catering to the orphans in the region.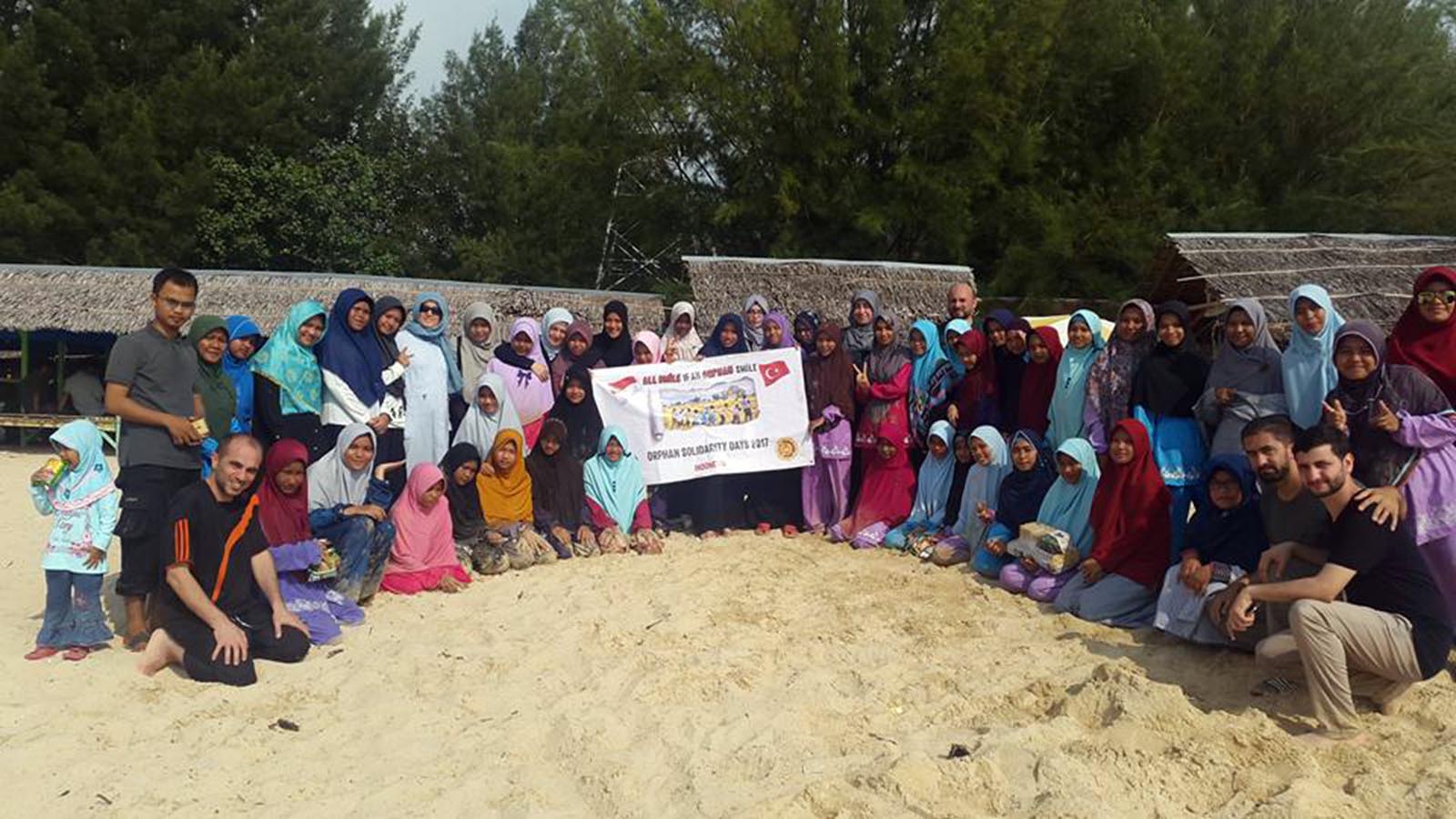 651 projects in 36 Countries
IHH is planning to carry out 651 projects in 36 countries that will reach out to 170.000 orphan children. 324 out of these projects are going to take place in 60 cities across Turkey.  
Flour distribution to 38 thousand 601 families in Somalia
IHH Humanitarian Relief Foundation has been carrying its aid efforts in Somalia, and our effort intensified following the severe drought that has hit the country since 2020, causing millions facing difficulties in accessing clean water and food.
Mobile soup kitchen from Turkey to Ukraine
The mobile soup kitchen dispatched by the IHH Humanitarian Relief Foundation to Ukraine, which is under Russian bombardment, departed from Istanbul. The soup kitchen was intended to provide food to 30,000 people each day. In addition, three truckloads of humanitarian supplies provided to Ukraine by the IHH in recent weeks have been delivered to war victims.
IHH helped 700,000 Syrians in 2022.
In 2022, IHH Humanitarian Relief Foundation delivered 2,043 truckloads of humanitarian relief supply to war-affected Syrian residents living in the country's IDP camps and settlements in various locations.