IHH Puts a Smile on Indonesian Orphans' Faces
IHH Humanitarian Relief Foundation organized 2017 Orphan Solidarity Days in Indonesia.
Indonesia, South Asia
22.03.2017
IHH Humanitarian Relief Foundation is carrying out various events at home and abroad in conjunction with Orphan Solidarity Days, which runs for the seventh time this year. In this regard, IHH team visited Indonesia-Aceh where they held various events.
"We Prepare Them for Life"
The team leader IHH Istanbul Orphan Unit Coordinator Reşat Başer said that they were trying to reach out to thousands of orphan children through Orphan Solidarity Days.
Başer noted that the events will continue till May. "Around one hundred children are staying in our orphanage in Aceh. We have organized various fun events for them to enjoy. We cover accommodation and education expenses of these children in order to prepare them to life in a better way" he said.
Başer mentioned that his team made several contacts with the local dignitaries and planning to develop more projects catering to the orphans in the region.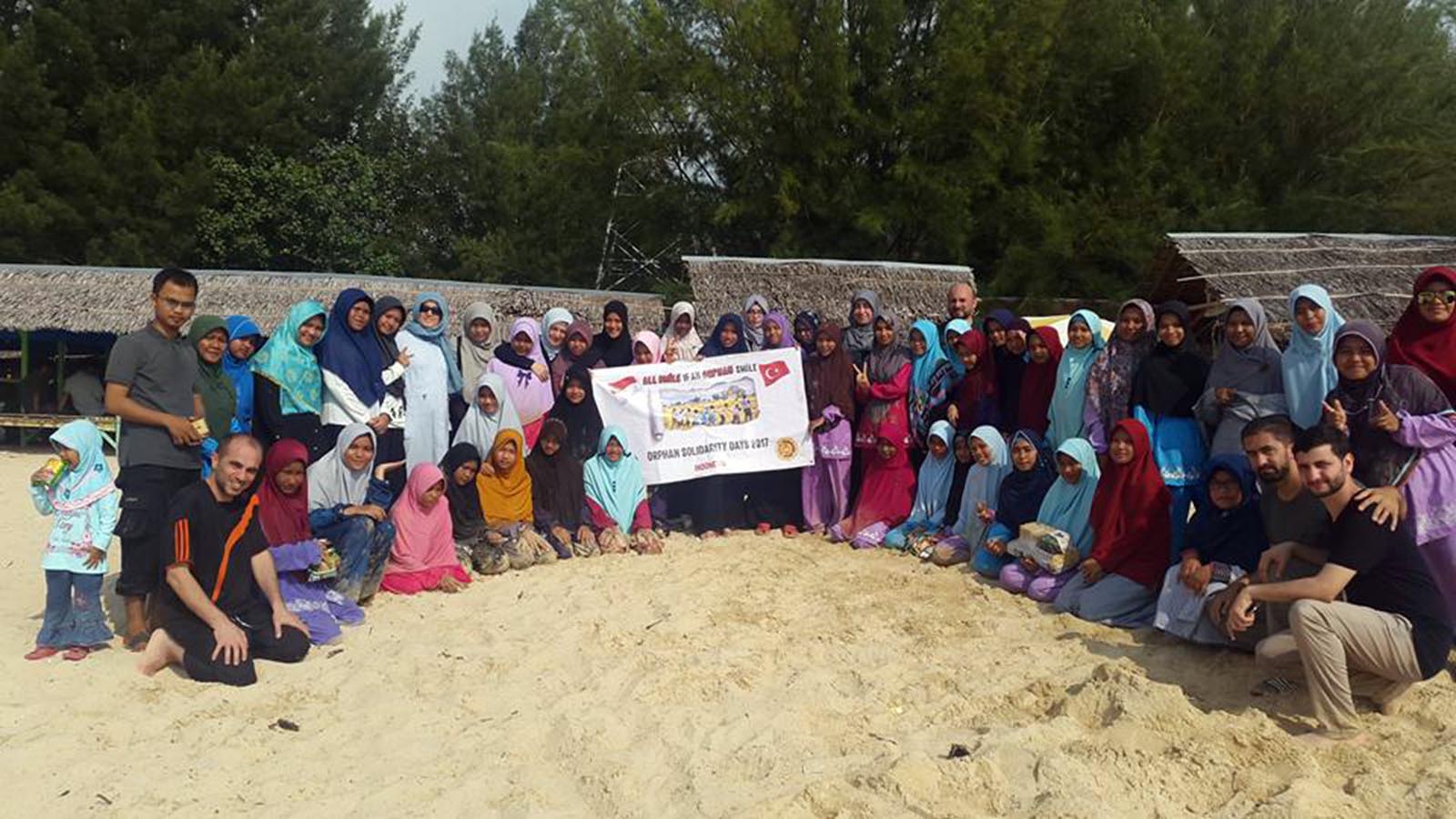 651 projects in 36 Countries
IHH is planning to carry out 651 projects in 36 countries that will reach out to 170.000 orphan children. 324 out of these projects are going to take place in 60 cities across Turkey.  
56 trucks of coal aid for Syria
The Kur'an ve Sünnet Yolunda Grubu/Quran and Sunnah Group that conducts volunteer-based aid operations for the oppressed with the slogan "A Project a Month", donated 56 trucks of coal to Syria via IHH as part of its December project.