IHH Sets Up Kindergarten for Syrian Kids
The kindergarten, which is built for Syrian kids by IHH Humanitarian Relief Foundation, started to take in students.
After Syria Work Coordination Centre moved to down the Customs road in Öncüpınar the old office located in the city centre was converted to a kindergarten for Syrian children. 
IHH Children Club has drawn up the project of the kindergarten which is going to take in mostly orphaned Syrian refugee children. The kindergarten's capacity is 200 students.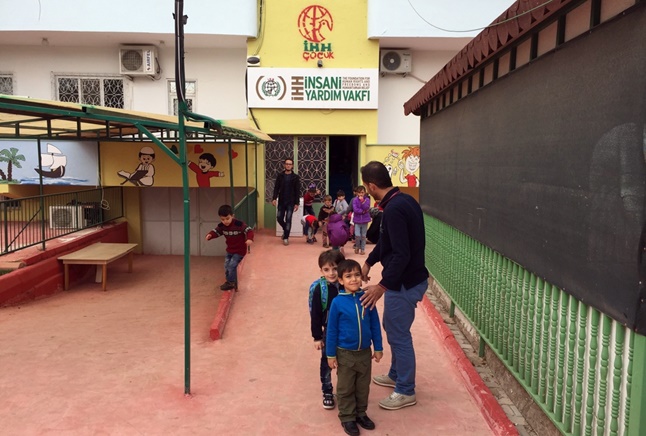 The building which was converted to a kindergarten has a big garden. The children will have classes in prefab huts in the garden and play in the playground created for them so that they will be able to learn new things while enjoying their time.
It is planned to build a mini-zoo in the school yard in order to let children learn loving animals. A sleeping room was prepared the kids in order to let them rest as well as play in the kindergarten. The children are picked up from their houses every day and brought back in the evening.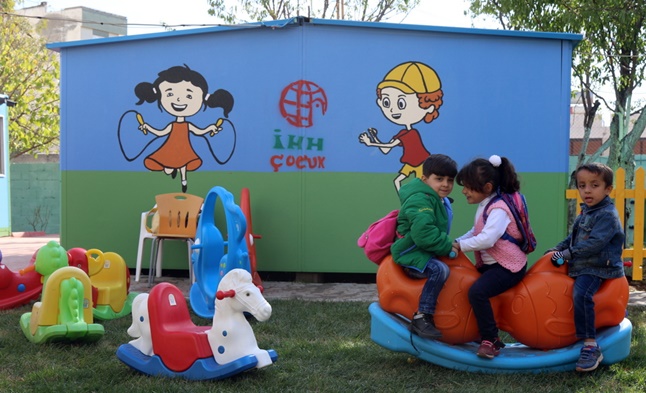 The kindergarten project aims to contribute to the healthy development of the refugee children traumatized by the war.
The last terminal of "An Armful of Goodness"
IHH Humanitarian Relief Foundation continues to commemorate the 11th annual Orphan Solidarity Days (OSD) project with the theme "An Armful of Goodness". Many studies have been carried out for orphans and their families in Kenya, one of the countries where the initiative is executed.
54,000 loaves of bread for camps in Syria per day
Through a partnership between the IHH and the İnsan Charity Foundation, and with financial support from The United Nations Office for the Coordination of Humanitarian Affairs (OCHA), 54,000 loaves of bread are supplied daily to civilians living in camps in the countryside of Idlib province in northern Syria
4 permanent works in Sierra Leone
In West Africa's Sierra Leone, IHH inaugurated four distinct buildings including orphanages, universities and mosques. The newly inaugurated permanent works are vital to the country's future.
Mosque-Masjid, Orphan
17.11.2022