IHH Sets Up Kindergarten for Syrian Kids
The kindergarten, which is built for Syrian kids by IHH Humanitarian Relief Foundation, started to take in students.
After Syria Work Coordination Centre moved to down the Customs road in Öncüpınar the old office located in the city centre was converted to a kindergarten for Syrian children. 
IHH Children Club has drawn up the project of the kindergarten which is going to take in mostly orphaned Syrian refugee children. The kindergarten's capacity is 200 students.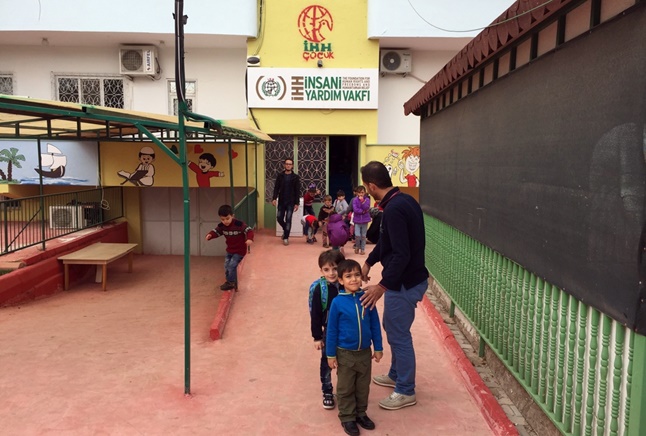 The building which was converted to a kindergarten has a big garden. The children will have classes in prefab huts in the garden and play in the playground created for them so that they will be able to learn new things while enjoying their time.
It is planned to build a mini-zoo in the school yard in order to let children learn loving animals. A sleeping room was prepared the kids in order to let them rest as well as play in the kindergarten. The children are picked up from their houses every day and brought back in the evening.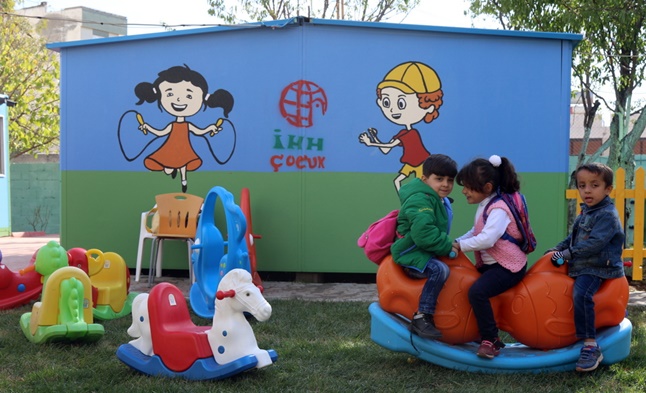 The kindergarten project aims to contribute to the healthy development of the refugee children traumatized by the war.
Flour distribution to 38 thousand 601 families in Somalia
IHH Humanitarian Relief Foundation has been carrying its aid efforts in Somalia, and our effort intensified following the severe drought that has hit the country since 2020, causing millions facing difficulties in accessing clean water and food.
Mobile soup kitchen from Turkey to Ukraine
The mobile soup kitchen dispatched by the IHH Humanitarian Relief Foundation to Ukraine, which is under Russian bombardment, departed from Istanbul. The soup kitchen was intended to provide food to 30,000 people each day. In addition, three truckloads of humanitarian supplies provided to Ukraine by the IHH in recent weeks have been delivered to war victims.