IHH delivered Qurbani meat to 98,000 people in Syria
The IHH Humanitarian Relief Foundation performed 2,451 shares of Qurbani in various regions of Syria and delivered their meat to 98,040 war-weary civilians.
The Foundation for Human Rights and Freedoms and Humanitarian Relief (IHH) which completed its 2022 Qurban activities that initiated with the slogan "A Share of Happiness", performed 2,451 shares of Qurbani in Syria and distributed their meat to needy families in Idlib, Afrin, Al-Bab, Jarablus, Azaz, Tal Abyad and Ras al-Ayn regions.
"Eid was welcomed with great happiness"
In a written statement, IHH Deputy Chairman for Syria Activities Cüneyt Kılıç said that the Syrian people, who have spent Eid al-Adha in the shadow of war for the past 12 years, welcomed the Eid with great happiness.
Kılıç continued: "The Syrian people have endured more than 12 years of conflict. Civilians are worn out from trying to survive in the grip of war. With the arrival of Eid al-Adha, we are happy to see the smile on the faces of the people in this region."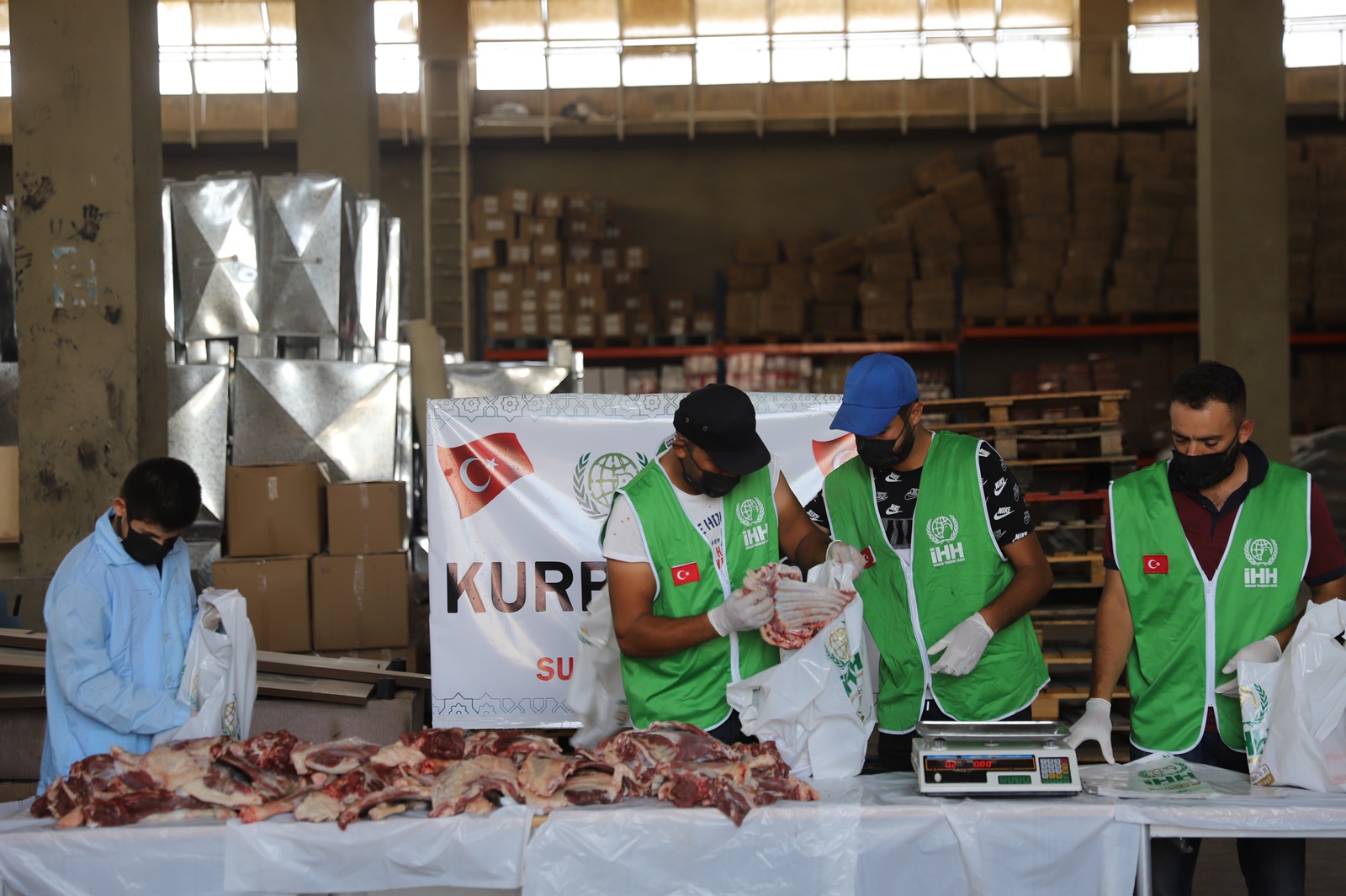 2,800 more shares of Qurbani meat will be distributed
Kılıç stated that they delivered sacrificial meat to 98 thousand 40 civilians in Syria during Eid al-Adha. "We have been continuing our relief efforts since the beginning of the war in Syria. As every year, we did not leave the Syrian war victims alone this Eid al-Adha.
We have performed 2,451 shares of Qurbani for needy civilians in Syria, which were mandated to us by our donors. 98 thousand 40 people in 19,608 families benefitted from the meat distributions. May Allah accept the worship of all benefactors who donate their Qurbani."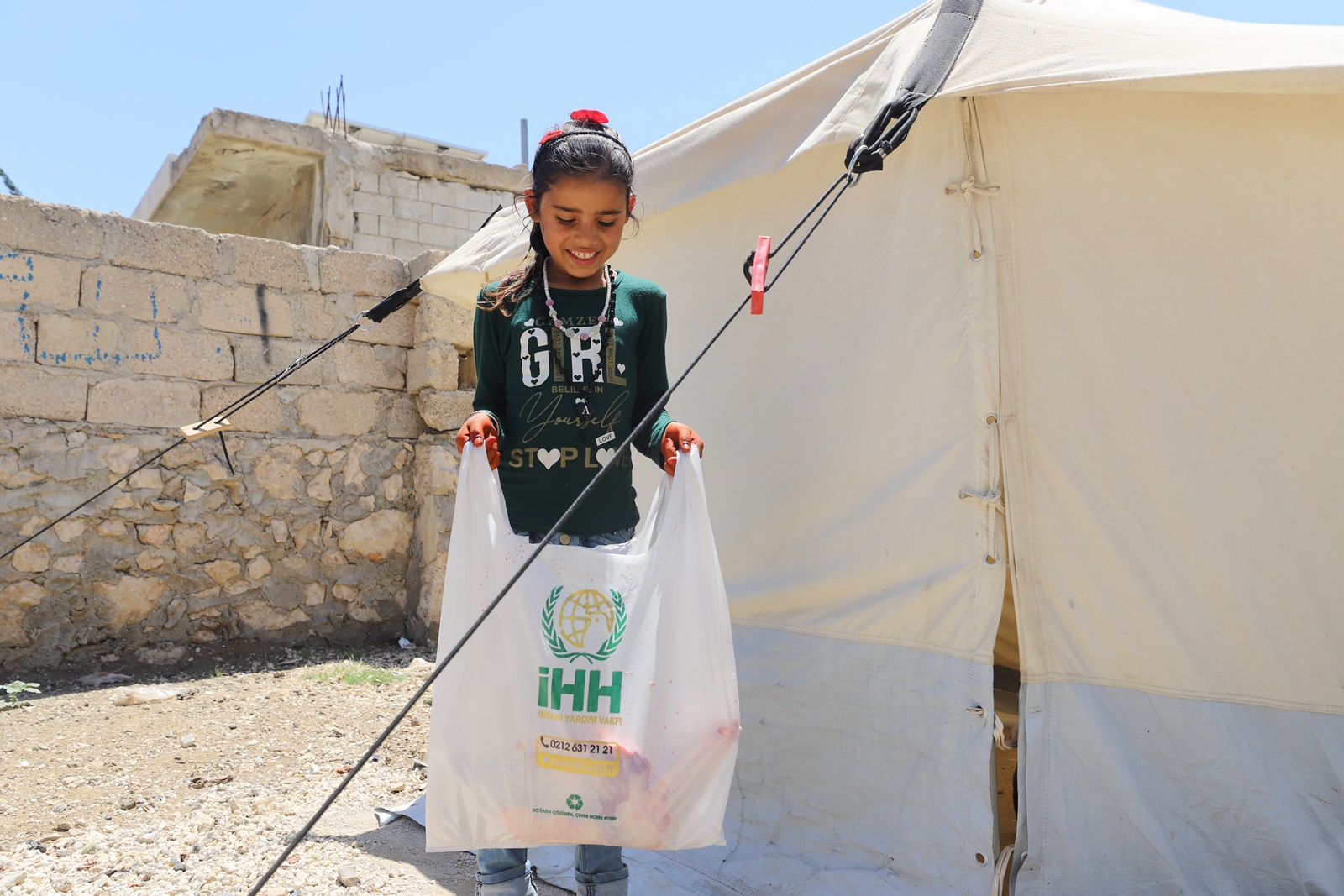 Cüneyt Kılıç added that the meat of 2,800 shares of Qurbani slaughtered in India will be shipped to Syria in frozen form and distributed to 22,400 families within a few weeks.
IHH in AidEX 2022
IHH Humanitarian Relief Foundation participated in the AidEX 2022 Humanitarian Relief Fair held in Brussels.
Harvest time in Syria
Wheat and chickpea were harvested in Azaz, Jarablus, Ras al-Ayn and Tal Abyad regions in northern Syria. The wheat and chickpea seeds that the IHH Humanitarian Relief Foundation sowed or distributed in many cities of Syria last year were harvested.