IHH puts a smile on Syrian orphans' faces
IHH organized an entertainment programme in Reyhanli for the 250 orphans living in the Syrian refugee camps.
According to the official reports 150.000 people died as a result of the Asad forces' attacks on civilians in the war which has completed its 4th year. Millions of people are dislocated and became refugees in different regions and countries. The ongoing attacks in Syria left hundreds of thousands of people orphaned.
IHH, which is organizing aid campaigns since the Syrian war broke out, organizes activities catering to the orphans traumatized by the dirty face of war.
In this regard, IHH organized an entertainment event for 250 orphans who took refuge in Turkey after they lost their families in the attacks in Idlib, Aleppo and Hama. The venue was the garden of IHH Coordination Centre in Reyhanli. The orphans who attended the event played with legos and cartoon characters. So they had a fun day and forgot the horrors of war for a short while.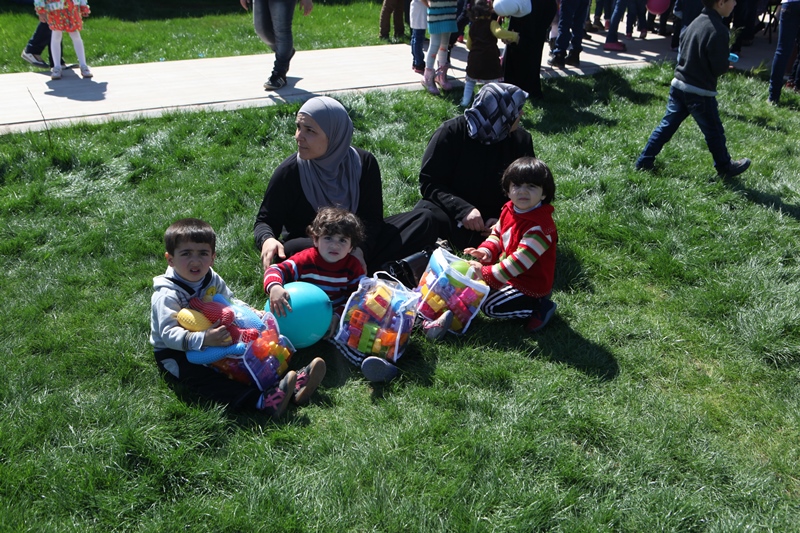 She takes care of his 4 siblings like a parent
Although the stories of orphans are similar, 12-year-old Hedil from Iblib has gone through a pain indescribable. Her father is arrested and imprisoned by the state forces a year ago. After he had been tortured for days he died in prison.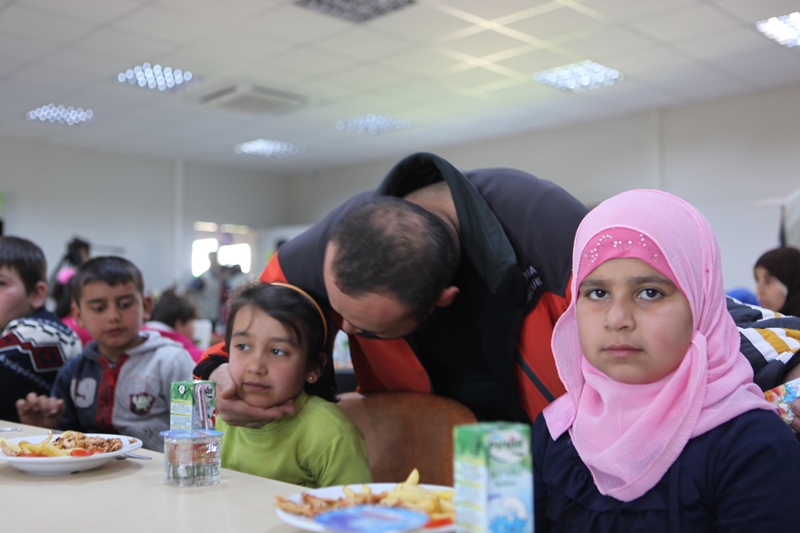 When Hedil and her 8.5-month-pregnant mother found out that her father is dead they ran away from Idlib and took refuge in Turkey. The family from Idlib continues their life in the centre established for the orphans.
Hedil's mother was traumatized by the sight of the body of her tortured husband. She is getting psychological help but she is unstable. So Hedil is taking care of her 4 siblings. He has to act like a mother and a father at the same time.
Hedil and her siblings had fun at the programme organized by IHH and played in the temporary playground set up for the event. At the end of the event Syrian orphans received presents.
Ibrahim's first steps
The dream of 6-year old Ibrahim Tüser, who is supported under IHH's Orphan Sponsorship System, to be able to walk, came true with the support of donors.
Pedaling for orphans
IHH Malatya volunteer Ihsan Kılıç will be visiting 13 cities, cycling from Malatya and travelling a total of 500 km to raise "Orphan Awareness."
Malatya, Orphan
23.09.2020