IHH visits orphans in Afghanistan
IHH teams visited the orphanages and the orphans it is sponsoring in conjunction with Orphan Solidarity Days.
Afghanistan,
Turkey
19.04.2014
Currently, IHH is taking care of around 40.000 orphans through regular or periodic aids and sponsorship. Since 2011, it is carrying out a multifaceted aid organization called 'Orphan Solidarity Days'. This year IHH aims to organize over 350 aid projects in 41 countries and territories thus reach over 65.000 orphans.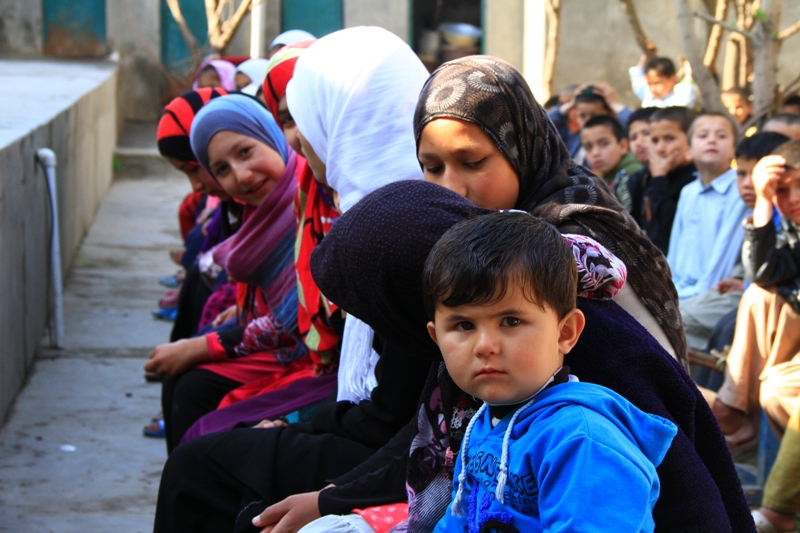 April is the last one in three consecutive months of Orphan Solidarity Days, which took start in February. In this regard, teams including the donors visit the countries for which they made donations and get the chance to see the projects on site and give a warm hug to the orphans they are sponsoring.
This year, the 4th Orphan Solidarity Days is happening. IHH team headed to Afghanistan and visited Fraternity Orphanage it built in Kabul and state-run Feyzabad Orphanage in Badehshan, Talokhan Orphanage in Tahar and Imam Bukhari Orphanage in Jalalabad all of which IHH is supporting.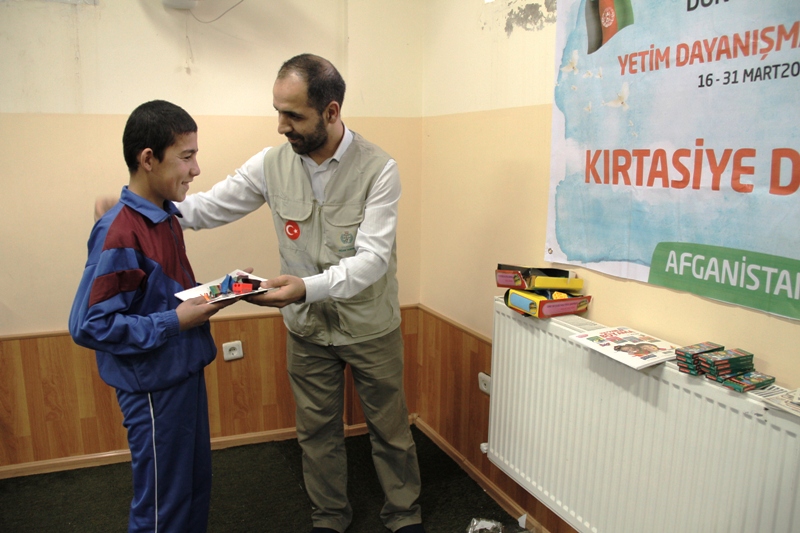 IHH PR Executive Yasin Onat leading the team reported that in Kabul Fraternity Orphanage currently houses 40 orphans, that will increase in a short while. He also noted that orphanage is located in a relatively tranquil neighbourhood of Kabul. "Compared to other buildings it is an efficiently planned and new orphanage. The orphans staying here met us at the door and we became friends soon. We performed Friday prayers together in a nearby mosque and distributed stationary packages to the kids after that" he said.
The group later traveled to Tahar in order to visit IHH's partner organization Hedef Foundation in Tahar. They visited Talokhan, an orphanage located in Tahar as well. Mr. Onat reported that the 114 boys between age 10-14 are getting education in the orphanage.
"We played games and took pictures with them. Although we could not speak in the same language we somehow managed to understand each other. One feels as if time expands while dealing with orphans and we used to realize that the sun is already set when we used hear call for evening prayers in Afghanistan" he said.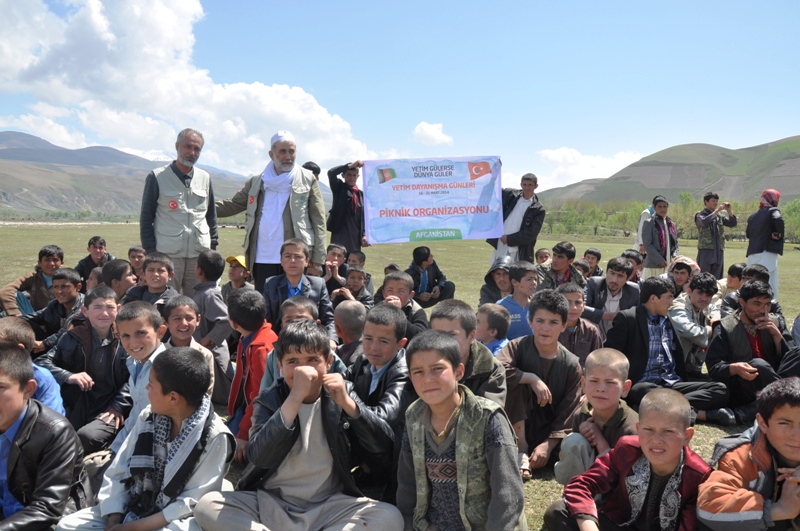 The group visited Faizabad Orphanage where 230 orphans are staying in Badakhshan next day and distributed clothing to the children. Head of Social Services in Badakhshan and local authorities thanked Turkish people and IHH for the aids they have sent.
"Following the clothing aid distribution we went for a picnic with the kids. We played football and volleyball together and flied kites. It was an idyllic time as there were snow-capped mountains surrounding us and a stream nearby. The children had so much fun" he said.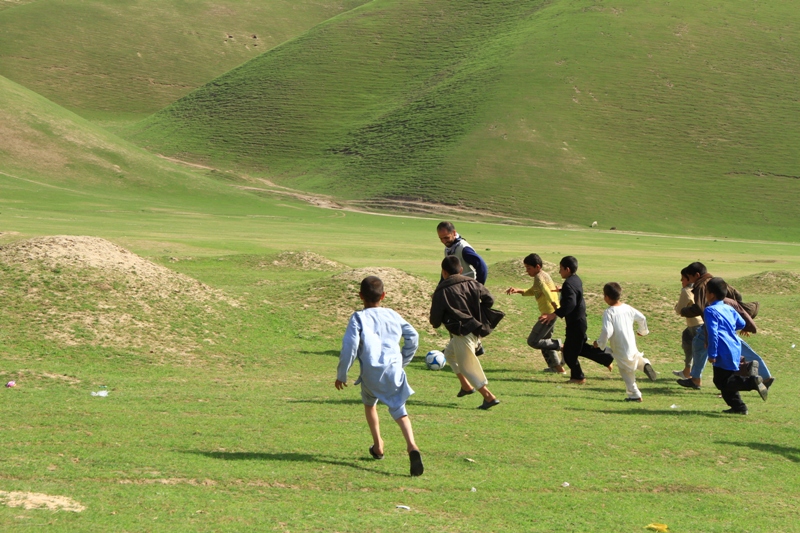 In the fourth day of their visit, the group organized another picnic in a highland on the top of the hills overlooking the city with the orphans in Tahar. The children cheered up and had so much fun. "There was this crippled boy in the picnic that caught my attention. He has lost his right leg. His name was HikmatullahKifayat. He was walking with the support of a wood because he did not have a walking stick. We got in touch with our partner organization and procured a walking stick for Hikmatullah. Spending time with orphans and seeing their faces open up and smile was worth it and we forgot our journey's fatigue."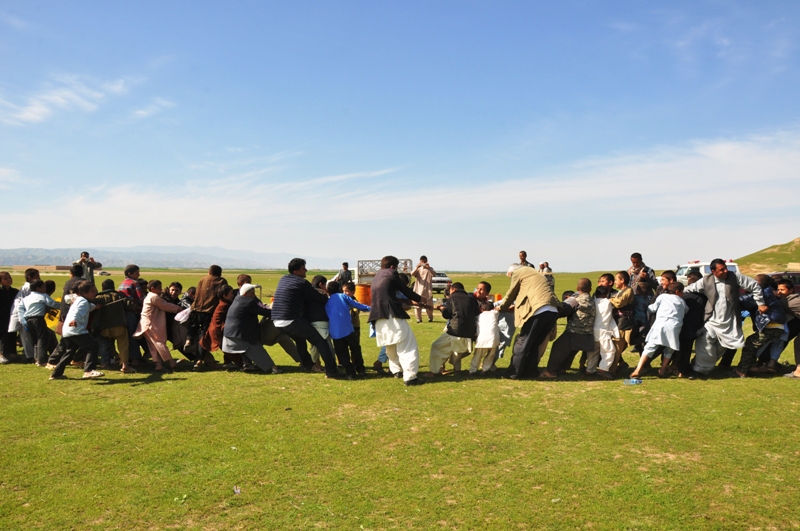 The last stop at the group's Afghanistan visit was Imam Bukhari Orphanage housing 320 orphans in Jalalabad. The group had a good time with the kids there and distributed clothing and stationary aid. The children performed an acrobaticsand cricket show for the group. IHH team also made one udhiyah and one aqiqah slaughtered in the name of donors for the benefit of each orphanage.
Ibrahim's first steps
The dream of 6-year old Ibrahim Tüser, who is supported under IHH's Orphan Sponsorship System, to be able to walk, came true with the support of donors.
Pedaling for orphans
IHH Malatya volunteer Ihsan Kılıç will be visiting 13 cities, cycling from Malatya and travelling a total of 500 km to raise "Orphan Awareness."
Malatya, Orphan
23.09.2020