IHH`s Big Relief Move to Middle East and North Africa
IHH Humanitarian Relief Organization has reached out to 2,740,000 destitute people in Middle East and North African countries with relief aid worth of 7,346,000 EUR in 2016
Africa,
MiddleEast
26.01.2017
 IHH Humanitarian Relief Organization continues its humanitarian operations in regions affected by wars, disasters and poverty across five continents and in a total of 135 countries delivering aid to destitute people regardless of their faith, race or language. During 2016 only in Middle East and North Africa IHH delivered food aid; provided shelter, healthcare, education, hygiene and carried out religious and cultural activities across 11 countries.
In total IHH delivered relief aid worth of 7,346,000 EUR to 2,720,000 people. Excluding Syria, IHH carried out the biggest relief operations in Yemen plagued by civil war and in Palestine, Lebanon, Iraq, Libya, Jordan, Tunisia, Egypt, Iran, Morocco and Algeria respectively.
158 Humanitarians Sent Out to the Regions  
Hundred and fifty aid humanitarian workers visited the regions in order to monitor and supervise the relief projects on spot and the duration of these visits amount to three hundred and five days in total.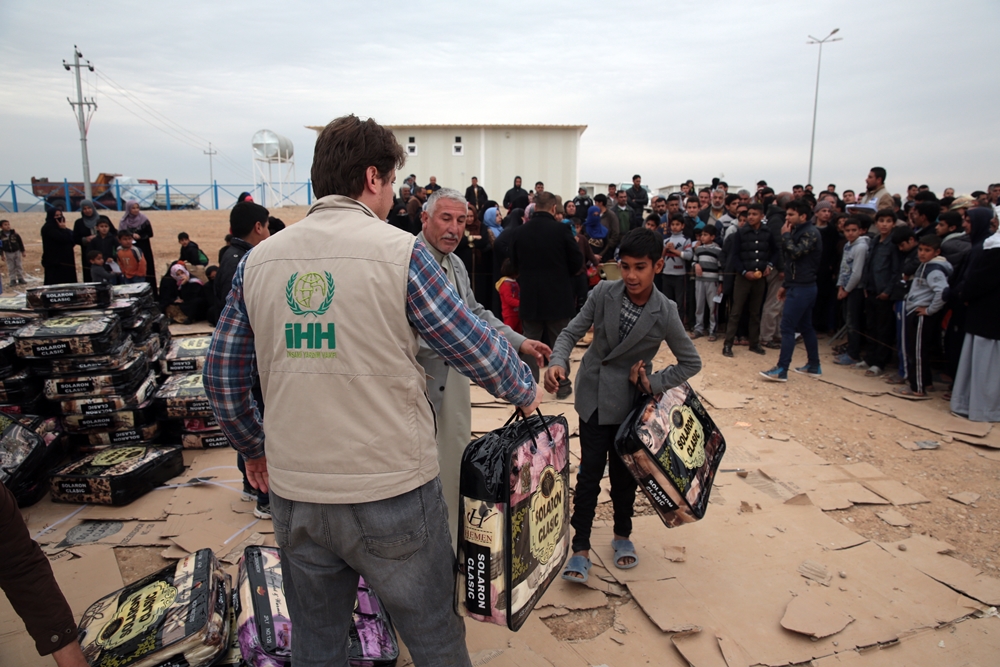 "We will Focus on Education and Culture"
IHH Middle East Coordinator Emre Kaya stated that they carried out the biggest number of humanitarian operations in food in 2016 and that they are planning to focus more on education and culture in 2017. Kaya also noted that they failed to deliver much relief aid to North Africa due to various reasons and that they are planning to reverse that this year by leveling up the aid to the required level.
In 2015 IHH had reached out to 2,334,000 destitute people by delivering relief aid worth of 8,730,000 EUR across nine countries.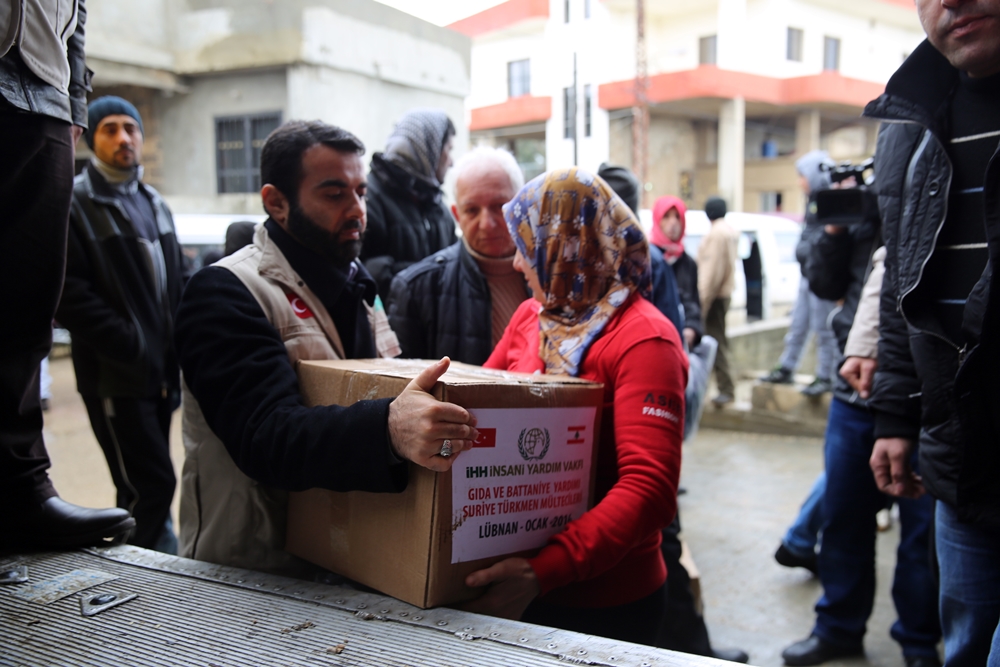 IHH WILL KEEP BEING THE VOICE OF THE OPPRESSED
IHH Humanitarian Relief Organization will remain to be the voice of oppressed masses in all the countries and territories that it will cover in its 2017 relief operations.
The last terminal of "An Armful of Goodness"
IHH Humanitarian Relief Foundation continues to commemorate the 11th annual Orphan Solidarity Days (OSD) project with the theme "An Armful of Goodness". Many studies have been carried out for orphans and their families in Kenya, one of the countries where the initiative is executed.
54,000 loaves of bread for camps in Syria per day
Through a partnership between the IHH and the İnsan Charity Foundation, and with financial support from The United Nations Office for the Coordination of Humanitarian Affairs (OCHA), 54,000 loaves of bread are supplied daily to civilians living in camps in the countryside of Idlib province in northern Syria
4 permanent works in Sierra Leone
In West Africa's Sierra Leone, IHH inaugurated four distinct buildings including orphanages, universities and mosques. The newly inaugurated permanent works are vital to the country's future.
Mosque-Masjid, Orphan
17.11.2022