Humanitarian aid for Colombian hurricane victims
IHH Humanitarian Relief Foundation delivered food and hygiene packets to the victims of the Eta and Iota hurricanes that hit Colombia and surrounding countries. 1.300 people benefitted from this aid distribution.
Floods and landslides occurred due to the Eta and Iota hurricanes that struck Colombia and other countries in the region. More than 200 people lost their lives in the storms. Efforts by the Colombian state and local power continue to carry out repairs in destroyed settlement areas. Repairs are also done to fix the roads damaged by the hurricanes.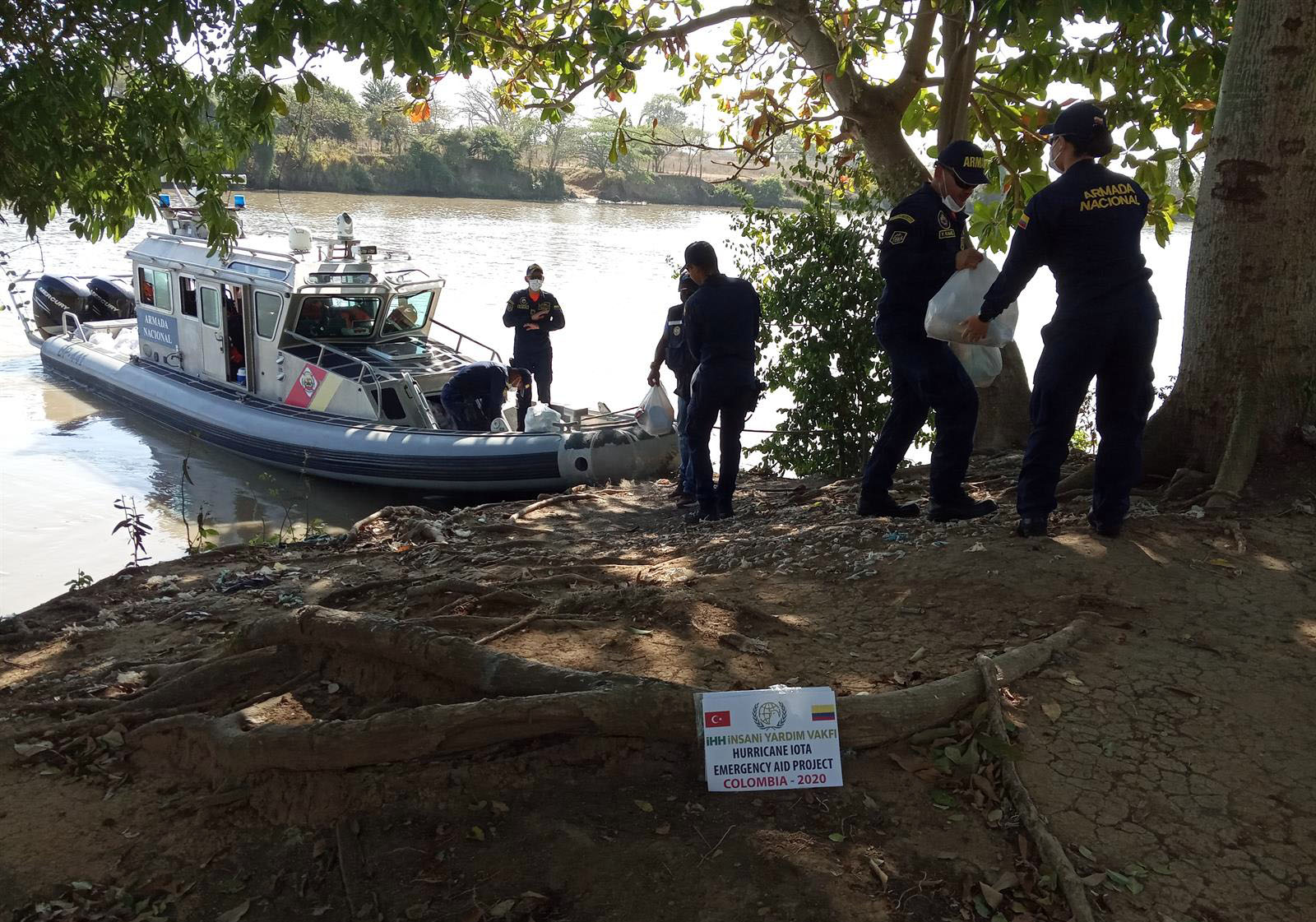 As an initial response, IHH delivered its emergency aid to the victims in the region. IHH, which delivered humanitarian aid to 5.700 hurricane victims in Colombia and Guatemala in January, carried out aid operations in Cartagena city's Leticia and El Recreo areas of Colombia. 1.300 victims benefitted from the aid of food and hygiene packets distribution.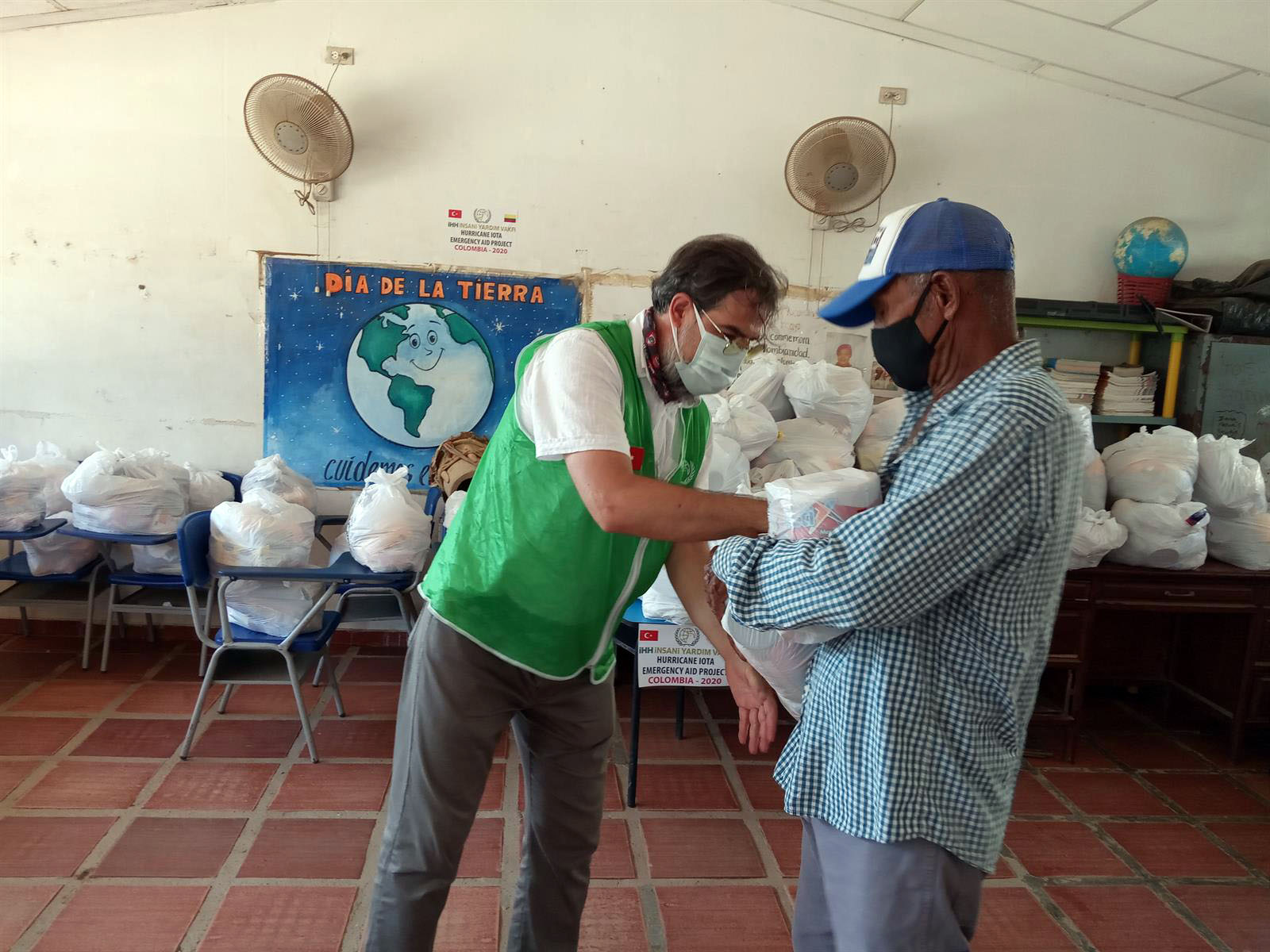 The aid distribution was carried out together with the Cartagena Municipality and the Colombian National Unit for Disaster Risk Management (UNGRD). UNGRD Cartagena Director Fernando Abello also participated in the aid distribution. Due to the tough land conditions, the aid was delivered to the victims by a boat provided by La Armada de Colombia.     
Flour distribution to 38 thousand 601 families in Somalia
IHH Humanitarian Relief Foundation has been carrying its aid efforts in Somalia, and our effort intensified following the severe drought that has hit the country since 2020, causing millions facing difficulties in accessing clean water and food.
Mobile soup kitchen from Turkey to Ukraine
The mobile soup kitchen dispatched by the IHH Humanitarian Relief Foundation to Ukraine, which is under Russian bombardment, departed from Istanbul. The soup kitchen was intended to provide food to 30,000 people each day. In addition, three truckloads of humanitarian supplies provided to Ukraine by the IHH in recent weeks have been delivered to war victims.