IHH Remembers Kosovo on Eid al-Adha
As part of the 2021 qurban operations, IHH Humanitarian Relief Foundation delivered the qurban of donors to 1.500 deprived families living in Kosovo.
Balkans,
Kosovo
22.07.2021
On the occasion of Eid al-Adha, IHH distributed qurban meat to 1.500 families living in various provinces of Kosovo.
"We have never forgotten"
During the qurban distribution in the city of Prizren in the southwest of the country, IHH Board Member Osman Atalay said the purpose of launching the 2021 qurban with the slogan "Remember Them on Eid al-Adha" was to remember the people in need in this region. Atalay said Turkey's state departments and foundations are supporting all the communities in the Balkans especially with cultural, healthcare and social projects.
Atalay, who said IHH has been supporting the people in need in the Balkans - particularly in Kosovo - for 25 years, continued: "Once again in 2021, we are sacrificing qurbans here by saying "Remember Them on Eid al-Adha" so we will never forget the people here. Today we will be distributing qurban meat to 1.500 families in Kosovo. We will be distributing qurban meat to veterans and orphaned families in the Pristina, Prizren, Iskendaray, Mitrovica and Poduyeva regions in collaboration with the local charity foundations. We are working together with both the municipalities and local foundations to ensure the qurban is distributed to the people in need."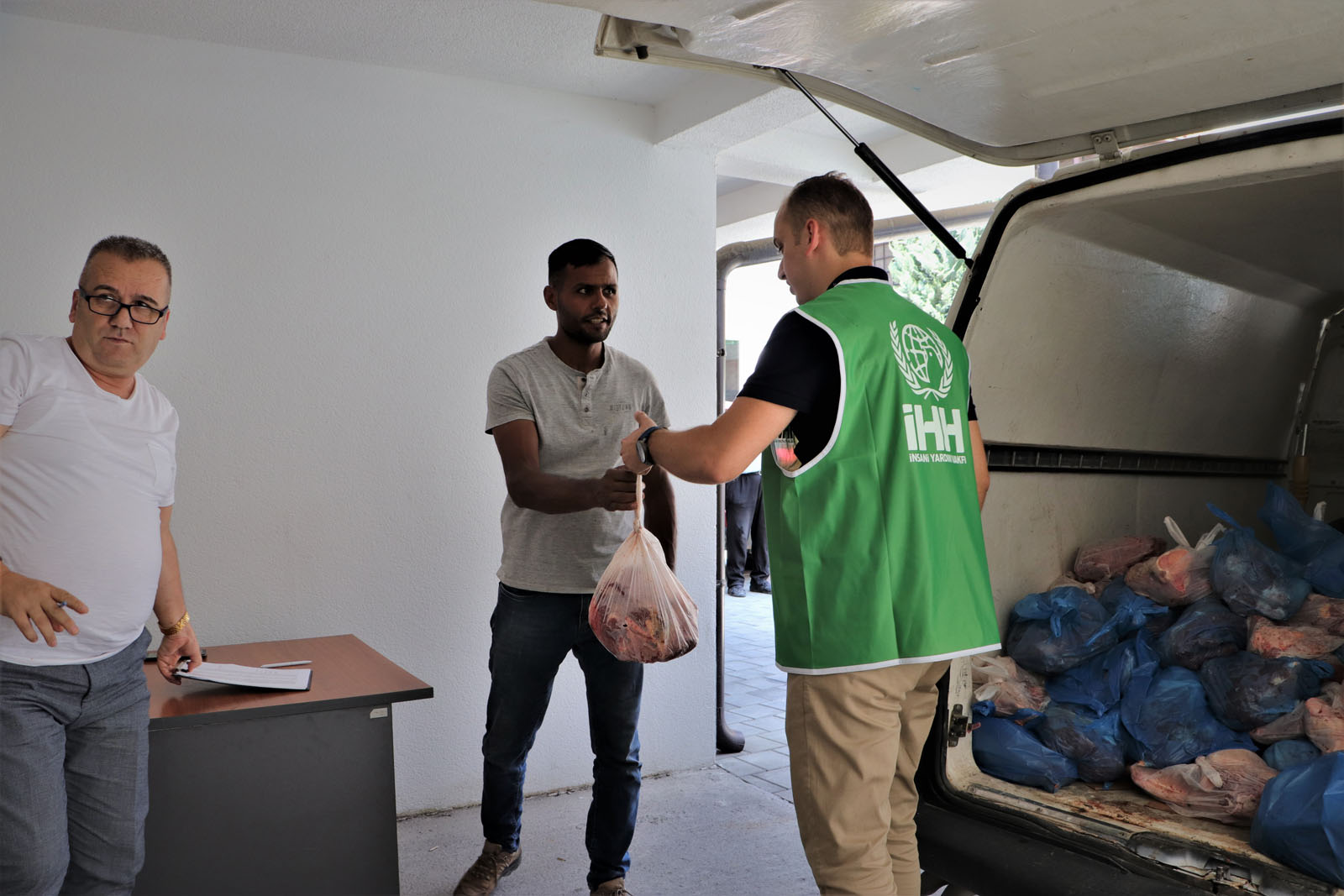 Without discrimination
IHH will be delivering qurban meat throughout Eid al-Adha to people in need in many provinces of Kosovo with no discrimination of race or religion.    
Flour distribution to 38 thousand 601 families in Somalia
IHH Humanitarian Relief Foundation has been carrying its aid efforts in Somalia, and our effort intensified following the severe drought that has hit the country since 2020, causing millions facing difficulties in accessing clean water and food.
Mobile soup kitchen from Turkey to Ukraine
The mobile soup kitchen dispatched by the IHH Humanitarian Relief Foundation to Ukraine, which is under Russian bombardment, departed from Istanbul. The soup kitchen was intended to provide food to 30,000 people each day. In addition, three truckloads of humanitarian supplies provided to Ukraine by the IHH in recent weeks have been delivered to war victims.
IHH helped 700,000 Syrians in 2022.
In 2022, IHH Humanitarian Relief Foundation delivered 2,043 truckloads of humanitarian relief supply to war-affected Syrian residents living in the country's IDP camps and settlements in various locations.