Support for leukemia patients
As part of the protocol signed between IHH, Alliance of International Doctors (AID) and the Gazi University Hospital, child leukemia patients and their families have begun to receive social and medical support.
In the scope of the common services protocol that was signed between IHH Humanitarian Relief Foundation, AID Alliance of International Doctors and the Gazi University Hospital's Medical Faculty, leukemia patients in this hospital have begun to receive support. This project provides social and medical support to the families of children receiving treatment on the oncology ward with the aim to make the treatment process more manageable for both the children and their families. With this project we plan to lighten the burden of both the families and the hospital by supplying the relevant hospital ward with the necessary equipment.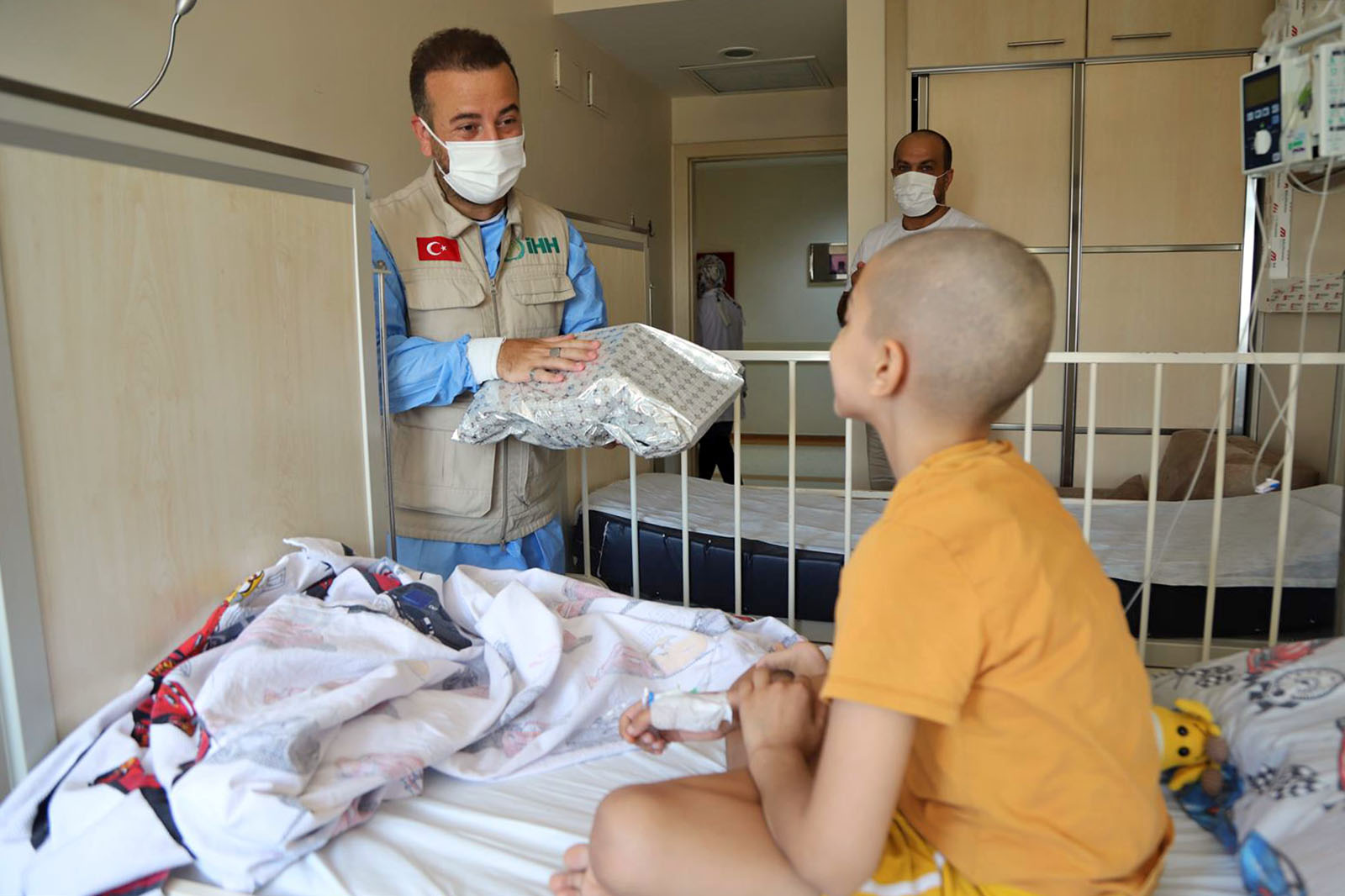 "In IHH, we took the necessary action"
Pointing out that even though patients' treatment fee was met by the Ministry of Health, IHH Project Supervisor Ibrahim Kılıç said "However, these families are facing difficulties in meeting their needs such as medical equipment, transport, accommodation and personal care." Kılıç explained that both the spiritual and financial burden had increased with the prolonged hospitalization period particularly during the pandemic. He said, "As the institutions that provide support to these families experiencing problems was inadequate, we in IHH took the necessary action. With this project that we will be conducting in collaboration with AID, we plan to relieve the burden from these families at least to an extent."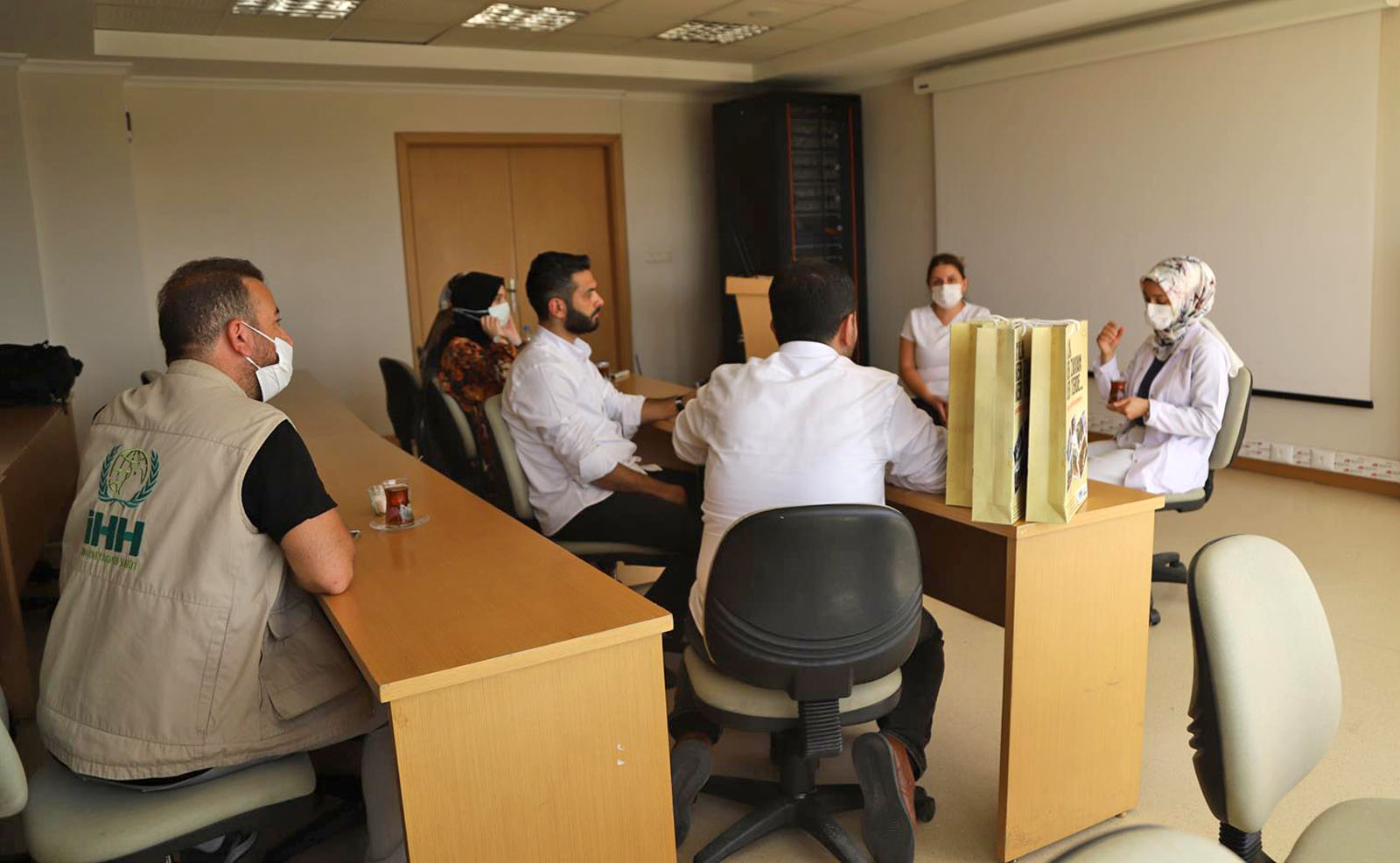 Negotiations are being held
IHH and AID officials that visited the hospital met with the doctors and nurses in the oncology department to talk about the project management. During the visit, discussions were held concerning the needs and benefits of the patients, the problems they face, the importance of this project, the socio-economic situation of the patients' families and what else can be done for them.
To give support
Donors that want to support this project can contribute via IHH's bank accounts stating the code PROJECT CODE 13883. 
Mobile soup kitchen from Turkey to Ukraine
The mobile soup kitchen dispatched by the IHH Humanitarian Relief Foundation to Ukraine, which is under Russian bombardment, departed from Istanbul. The soup kitchen was intended to provide food to 30,000 people each day. In addition, three truckloads of humanitarian supplies provided to Ukraine by the IHH in recent weeks have been delivered to war victims.
IHH helped 700,000 Syrians in 2022.
In 2022, IHH Humanitarian Relief Foundation delivered 2,043 truckloads of humanitarian relief supply to war-affected Syrian residents living in the country's IDP camps and settlements in various locations.
The last terminal of "An Armful of Goodness"
IHH Humanitarian Relief Foundation continues to commemorate the 11th annual Orphan Solidarity Days (OSD) project with the theme "An Armful of Goodness". Many studies have been carried out for orphans and their families in Kenya, one of the countries where the initiative is executed.