March for Free al-Quds in 6th Anniversary of Mavi Marmara
IHH Humanitarian Relief Organization gathered with tens of thousands of friends of Palestine in Istiklal Street under the banner of "March for Free al-Quds." Addressing the crowd of protesters, IHH President Bülent Yıldırım voiced criticism of friendly relations between Turkey and Israel which is on the news over the past weeks and said "No friendly relations unless blockade is removed."
Palestine-Gaza
29.05.2016
On 6th anniversary of Israel's attack on Mavi Marmara flagship "March for Free al-Quds" is held in Istanbul's Beyoğlu.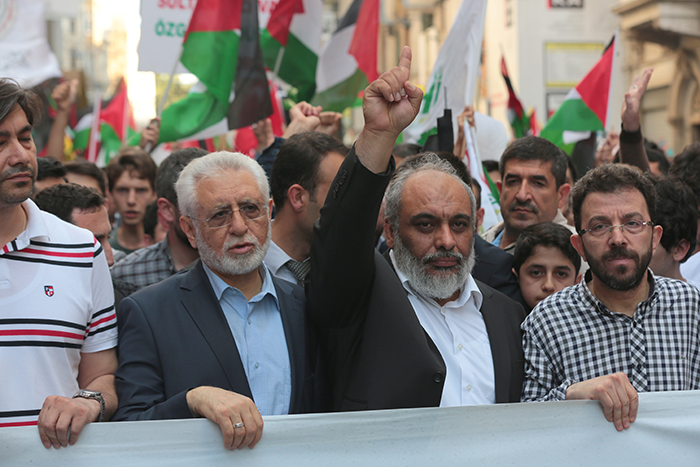 The march attended by tens of thousands of people started from Taksim Tünel and ended in front of Galatasaray High School.
Friends of Palestine chanted throughout the march such as: Allah-u Akbar, Damn You Israel, Salam to Palestine, Keeping up the Resistance, Murderer Israel Get Out of Palestine, Mavi Marmara is our Dignity, Masjid Aqsa is not Alone.
Moreover, those killed on board Mavi Marmara was remembered in the march as their names were mentioned time and again, stressing the fact that Mavi Marmara continues this journey.
Don't Play into the Hands of Israel
Addressing the passionate crowd that gathered in front of Galatasaray High School, IHH President Bülent Yıldırım said that the victims' families are not going to cooperate unless blockade is removed as a result of the on-going negotiations with Israel.
President Yıldırım also added that:
I would like to thank all the brothers who have not left us alone in this struggle for years. It is our duty to fight against the oppressors by marching up for protest whenever and wherever there is oppression. Do not be fooled by USA, UK, Russia and Israel. They are murdering civilian Muslims, women and children. They have imprisoned Mursi in Egypt. USA and UK stood by Sisi. These people do not like Israel and Turkey to have an agreement.
We March Not Only for Gaza
Do we want peace with Israel? Never! Why should we become friends with Israel? It is absolutely impossible to be friends with Israel. Palestinian issue is a humanitarian issue, the whole ummah's issue. We are the people who support the oppressed against the oppressor. Mavi Marmara is only a part of the march to Palestine. We march not only to Gaza, we march to al-Quds, Masjid Aqsa, Syria, Iraq and East Turkistan.
Proposal to Ministry of Culture
"We have a proposal to the Ministry of Culture. We would like to donate Mavi Marmara flagship to the Ministry of Culture and Tourism so that they convert it to "Humanity Museum" where how Muslims were murdered in Mavi Marmara, in Srebrenica and in Africa is shown."
No Normalization Until Blockade's Lifted
"What is out message? No normalization until and unless the blockade is lifted. We believe that there can be no freedom unless Zionism is dropped. We made a promise to keep up our struggle until we can freely pray in Palestine! Because we are Muslims, we were born Muslims and live as Muslims and will die as Muslims."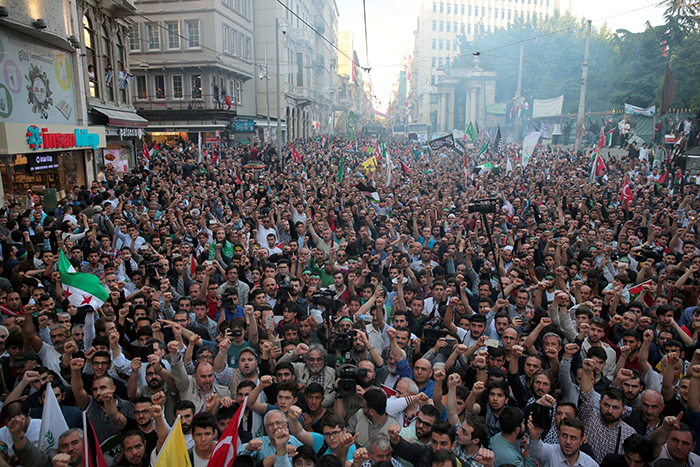 Prayers for the Oppressed
Bülent Yıldırım also said blessings for 6 soldiers killed in action in Iskenderun on 30th May 2010 and many others during the operations going on in southern Turkey.
Disabled citizens, war veterans, and bike racers also took part in March for Free al-Quds. Passers-by gave support to the march too. At the end of the march tens of thousands of people prayed for the suffering and oppression in the world to end. Following the prayer the crowd dispersed in peace.
Great security measures taken for the march were also noted.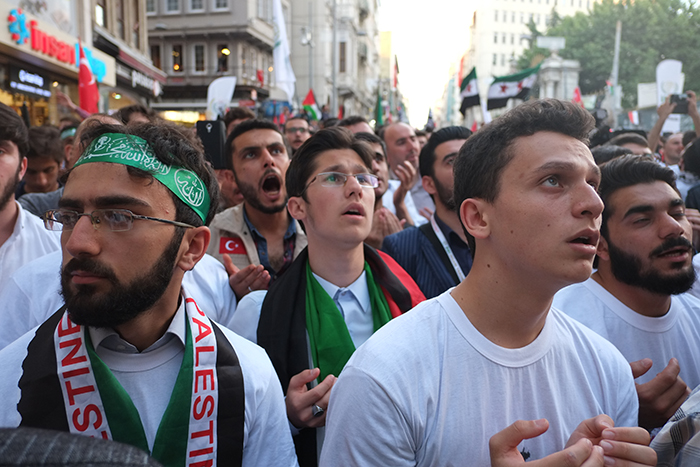 Ibrahim's first steps
The dream of 6-year old Ibrahim Tüser, who is supported under IHH's Orphan Sponsorship System, to be able to walk, came true with the support of donors.
Pedaling for orphans
IHH Malatya volunteer Ihsan Kılıç will be visiting 13 cities, cycling from Malatya and travelling a total of 500 km to raise "Orphan Awareness."
Malatya, Orphan
23.09.2020