Massacre with barrel bombs in Aleppo
470 people lost their lives with 130 barrel bombs dropped within last week into Aleppo and its neighborhood by the air forces of Syrian regime. IHH provides daily hot meal for 25000 people escaping from the attacks and taking refuge in the Babussalam Camp.
The Syrian regime continues to massacre civilians. According to the information received from the IHH teams got 130 barrel bombs were dropped into Aleppo and its neighborhood within the past last week.
It was learned that in these attacks carried out by air forces of Syrian regime last week, at least 470 people lost their lives.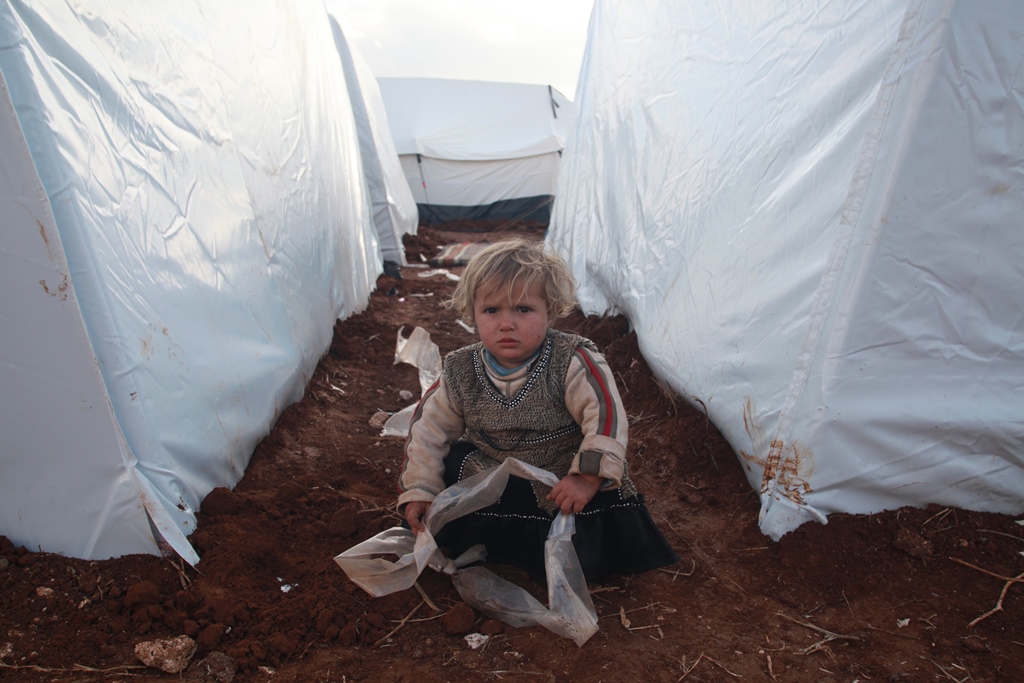 10.000 people took refuge in Babussalam Camp
Attacks continuing in Syria force people to move to border regions. Because of the attacks carried out as random attacks, people living in Aleppo and its neighborhood having been flocking to Turkish border regions taking some their belongings with them.
A short time ago, another 10.000 people who were forced to escape from the region because of the barrel bombardment carried out in Aleppo took refuge in Babussalam camp which already had 14000 people.
As all tents reached full capacity, some of the families were forced to sleep outside in the freezing cold weather. As the campsite exceeded its capacity, both food and sheltering reached new capacity limits.
IHH provides meals for 25 thousand people in Babussalam camp
Moreover IHH Humanitarian Relief Foundation provides daily hot meals for 25000 thousand people in Babussalam Camp which is opposite of the Kilis Öncüpınar Entry Point.
In the campsite of approximately 3000 tents, daily meals are distributed from 10 different points to Syrians by IHH Kilis Office teams.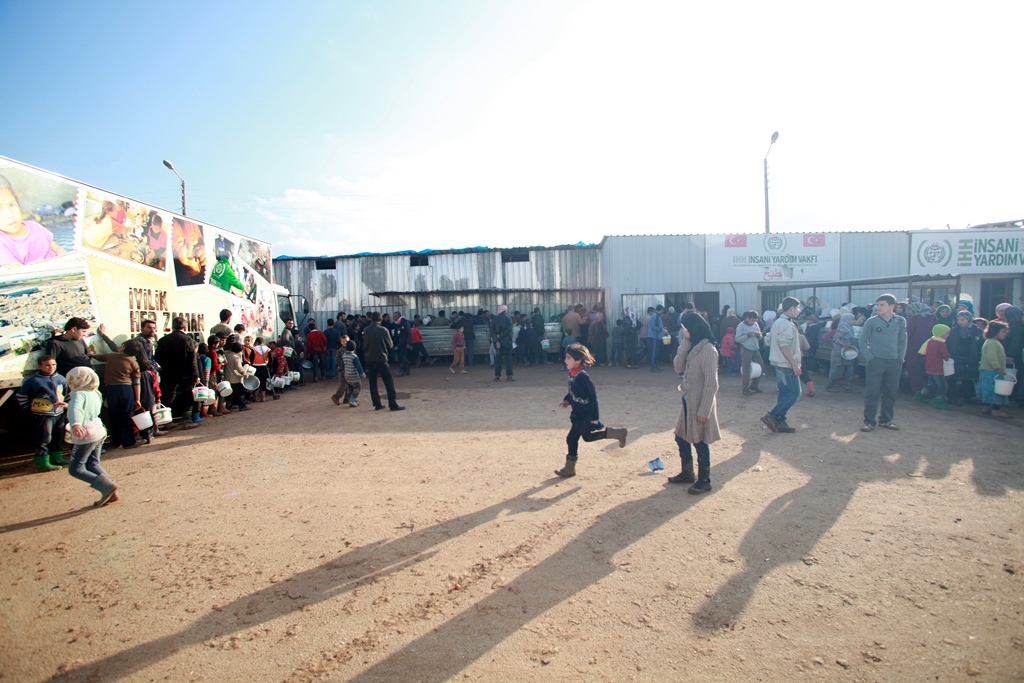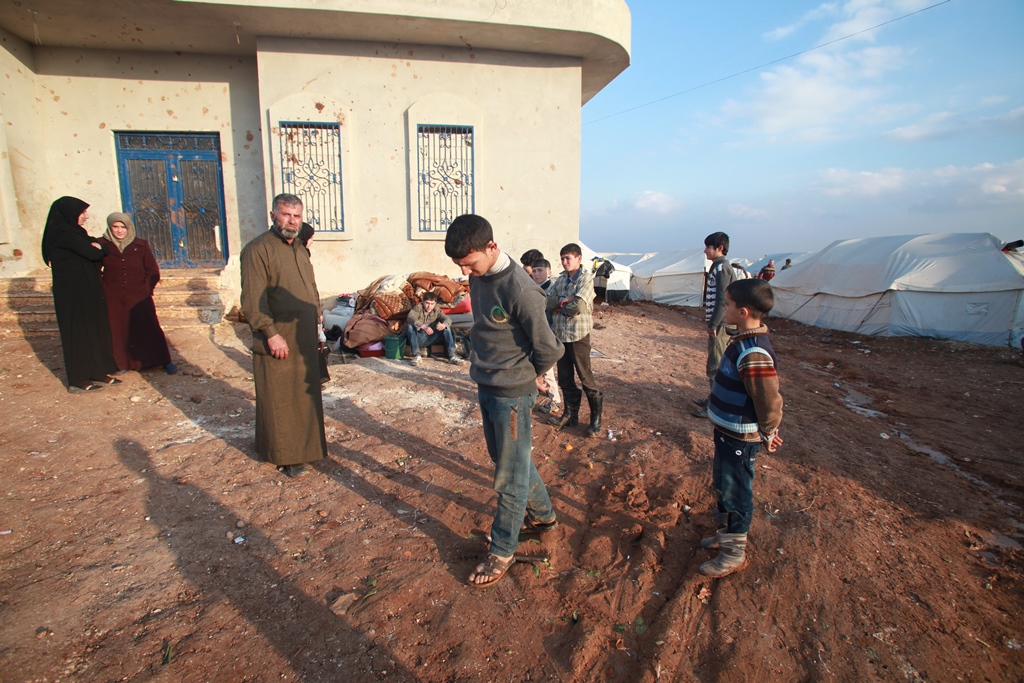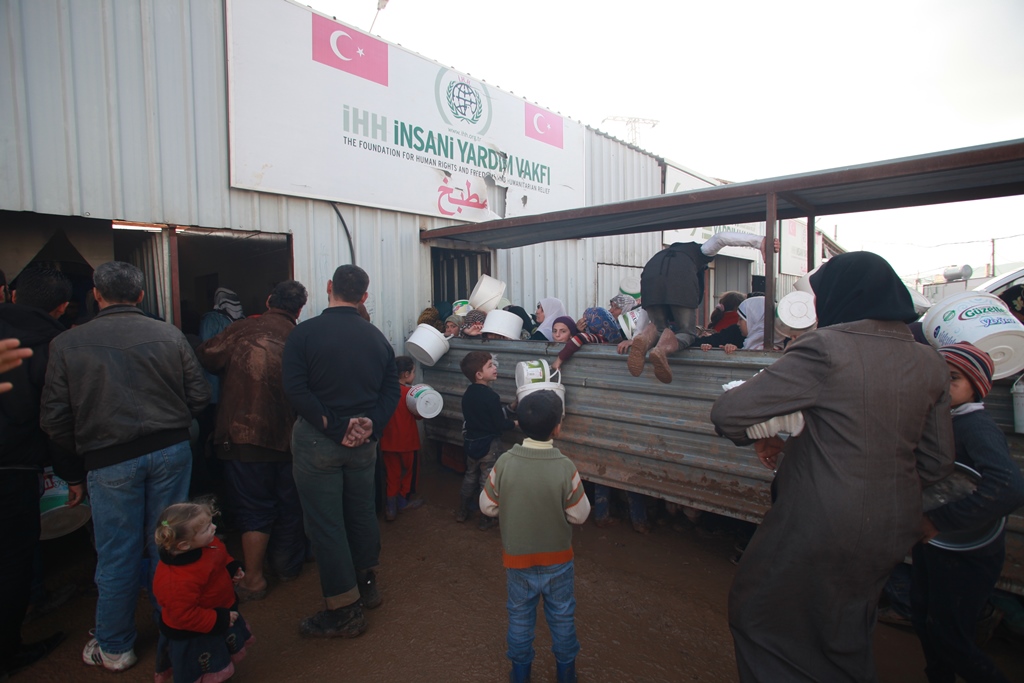 IHH launched an aid campaign after the flood in Bosnia
Due to the heavy rains that have been continuing for a week in Bosnia-Herzegovina, a flood disaster occurred in the Bihac region. Many houses, workplaces and agricultural lands were submerged in the flood. IHH Humanitarian Relief Foundation delivered food and hygiene packages to 165 families affected by the flood with the emergency aid relief it started.
Humanitarian aid from IHH to the people of Sudan who migrated to Chad
The clashes between the army and the Rapid Support Forces (SSF) in Sudan have been going on since April 15. During the civil war process, in which 550 people lost their lives and nearly 5,000 were injured, more than 700,000 Sudanese migrated to different places. IHH, which provides emergency aid to civilians in the country, distributed hot meals and food parcels to people of Sudan who migrated to the border country of Chad.
IHH continues relief efforts with 5,943 people
The IHH Humanitarian Relief Foundation is carrying out activities in earthquake zones with 5,943 search and rescue workers and aid volunteers. While the IHH Search and Rescue Teams pulled 3,028 deceased and injured people from the rubble, emergency aid volunteers delivered support to hundreds of thousands of people in many different areas.