Permanent Works for Niger
IHH Humanitarian Relief Foundation laid the foundation of the Musab Bin Umayr Imam Hatip Primary School and Bilal-I Habashi Mosque in the Balbali village in Niamey, the capital of Niger.
In addition to humanitarian aid efforts all over the world, IHH continues to be a ray of hope for the aggrieved with its permanent works. In this scope, IHH is constructing permanent works for people in various geographies that are deprived of education and worship facilities.
The foundation of the Musab Bin Umayr Primary School was laid for students who have been receiving education under extremely difficult conditions. The school will serve 100 students with one administration room, 2 classes and 4 toilets.
Additionally, IHH also laid the foundations of the 100m2 Billal-I Habashi Mosque that will come with 3 toilets/washrooms and the Osman Bin Affan water well for the local people. 10.000 people living in the region will benefit from the water well.
IHH General Secretary Durmuş Aydın and IHH team that attended the ceremony dug the first soil for the foundation, accompanied by prayers.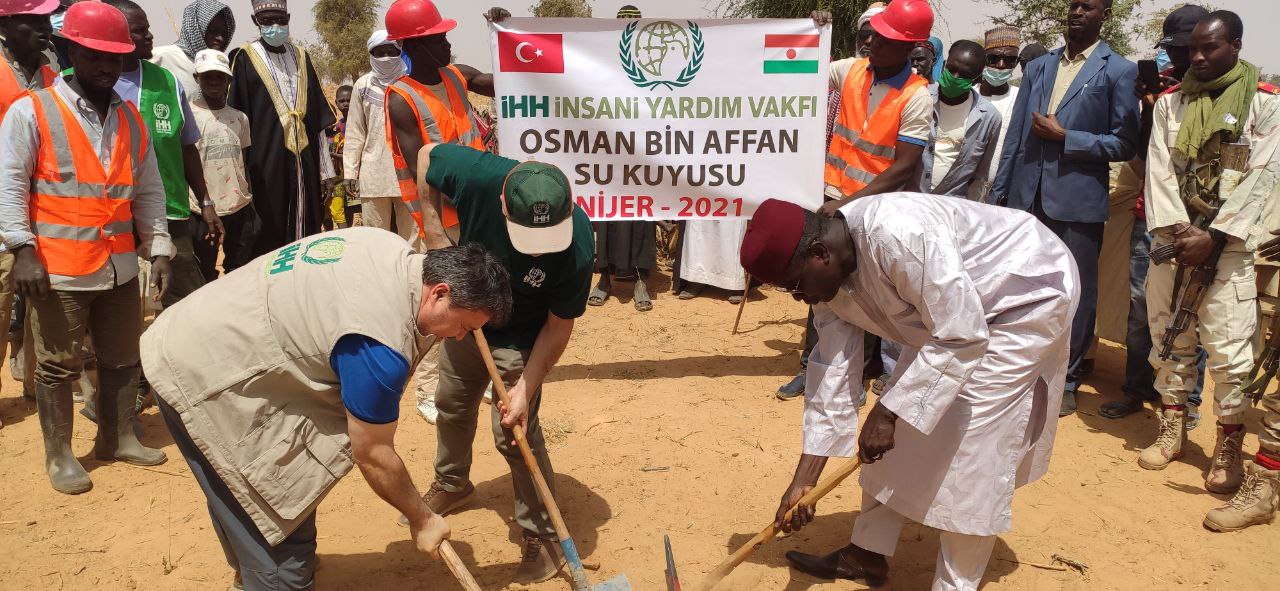 The projects that their foundations laid will be completed sixth months after and start to provide service.
The last terminal of "An Armful of Goodness"
IHH Humanitarian Relief Foundation continues to commemorate the 11th annual Orphan Solidarity Days (OSD) project with the theme "An Armful of Goodness". Many studies have been carried out for orphans and their families in Kenya, one of the countries where the initiative is executed.
54,000 loaves of bread for camps in Syria per day
Through a partnership between the IHH and the İnsan Charity Foundation, and with financial support from The United Nations Office for the Coordination of Humanitarian Affairs (OCHA), 54,000 loaves of bread are supplied daily to civilians living in camps in the countryside of Idlib province in northern Syria
4 permanent works in Sierra Leone
In West Africa's Sierra Leone, IHH inaugurated four distinct buildings including orphanages, universities and mosques. The newly inaugurated permanent works are vital to the country's future.
Mosque-Masjid, Orphan
17.11.2022