Orphans in Adana visit old people's home
Orphan children in Adana visited Seyhan Old People's Home as a part of the event called "Hey grandpa, granny I came to visit" which has become customary in conjunction with "Orphan Solidarity Days".
Orphans and their families along with Adana Humanitarian Aid Foundation (ADYAR), Orphan Unit and IHH volunteers attended the event. The event took place in a joyous and cheerful atmosphere. After kissing hands of their elderly the orphan children presented the performances they prepared. The event started with folkloric dances followed by hymns from ADYAR's choir. Afterwards meatballs and desserts prepared for the residents of old people's home were served. The day ended with a music concert of traditional ballads.
While orphan children sang ballads the elderly also sang along. Everybody was elated.
Orphan children gave a surprise too. They commemorated 18th March Gallipoli Campaign and remembered the martrys by singing elegies. It was an emotional moment and obvious that no one will ever forget the patriotic spirit during Gallipoli Campaign.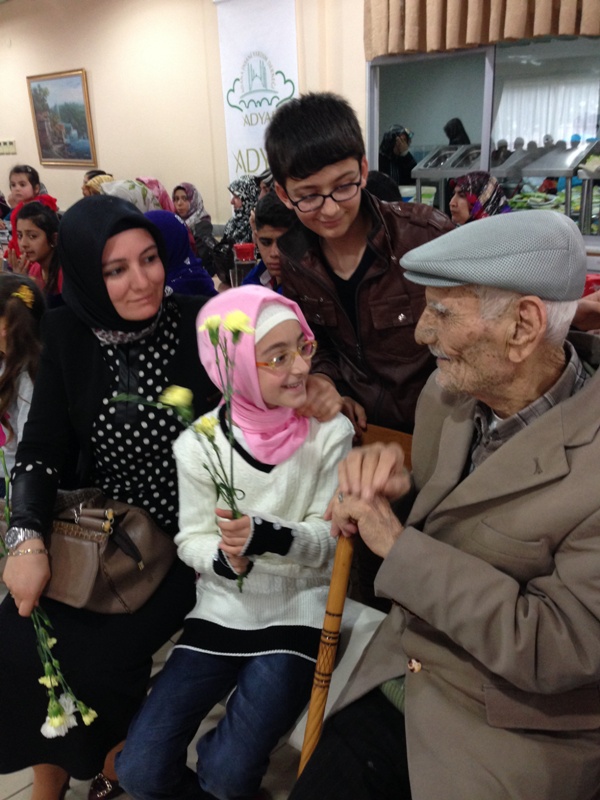 The head of the old people's home Mr. Hamza Dönmez remarked that the visit was so meaningful and significant for them. In his speech, he said: "You, children came up here to visit our residents at old folk's house and showed us that you care about them and do not forget us. You served us delicacies and refreshments they brought along with them. You entertained us with their performances. You moved us with the ballads and elegiac songs they sang to commemorate Gallipoli Campaign. Thanks so much for your efforts. You brought joy to our old people's home with your energy, with the smiles in your face. I would like to extend my thanks to you, your families and to the ADYAR family and IHH which never forget us."
Mr. Dönmez presented a handicraft gift made by those at the old folk's house to Mr. IlhanGeyik, the head of orphan care unit at ADYAR.
The head of orphan care department at ADYAR said:
"We came here today as we promised with our orphan children. We know that we should come to visit more often. Please accept our apologies. Please forgive us for that. It is no excuse but you know there is a war going on next door. There are 40.000 refugees in our city. It is our duty to provide Syrian emmigrants help like the Al-Ansar. We are taking care of 1500 orphans, their families among our other routine aid. In spite of all these, we did not and shall not forget you. I would like to thank you for this precious gift on behalf of ADYAR and IHH."
At the end of the day, everybody did a folk dance together which changed the emotional mood. Lastly children visited the old people who could not leave their rooms.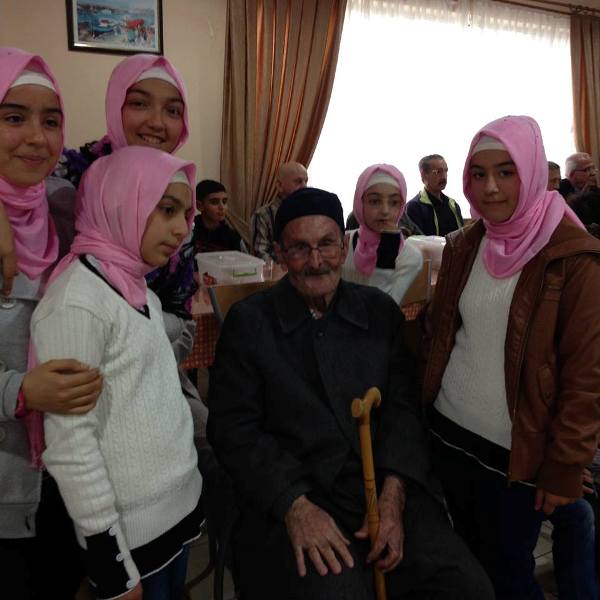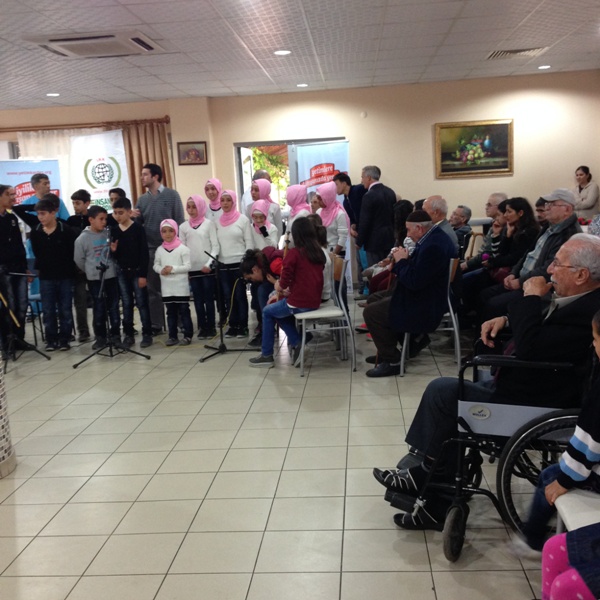 Ibrahim's first steps
The dream of 6-year old Ibrahim Tüser, who is supported under IHH's Orphan Sponsorship System, to be able to walk, came true with the support of donors.
Pedaling for orphans
IHH Malatya volunteer Ihsan Kılıç will be visiting 13 cities, cycling from Malatya and travelling a total of 500 km to raise "Orphan Awareness."
Malatya, Orphan
23.09.2020