Regards from Vietnamese Muslims
Although long-forgotten by the Muslim world Vietnamese Muslims in spite of adversities are trying to preserve their ties with Islam to which they converted in 7th century.
Osman Atalay
Vietnamese were introduced to Islam through Muslim merchants in 7th century. Today their population is around 90.000. Throughout the course of history around 55.000 Viatnemese Muslims were forced to migrate to Malaysia as a result of oppression and suppression they faced in their homeland.
Vietnamese Muslims left behind a dark age when Islamic education was banned, mosques and madrasas were shut down, and tens of thousands of Muslims were detained in concentration camps. Now they are enjoying a more peaceful and safe period and struggling to learn Islam.
The civil war of 1957 followed by America's invasion in 1965 resulted in 4 million casualties and a massive destruction for Vietnamese people and Muslims as well.
The Muslim committee set up in 1991 in Ho Chi Minh was a turning point for Vietnamese Muslims to practice their religion.
Muslims predominantly living in 8 cities across Vietnam have 62 masjids.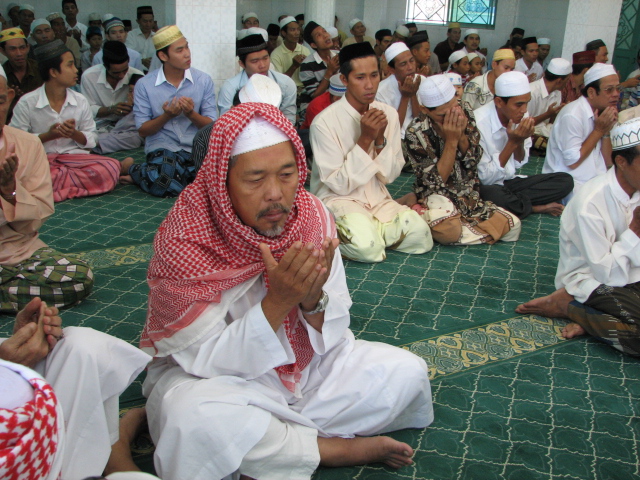 17 masjids are located in Ho Chi Minh, which is the economically strongest and most crowded city with a population of 14 million.
Vietnam Islamic Centre is the sole authorized body for attending the demands and meeting the needs of the Muslims. Idris Ismail, who is the official representative of Muslims in the country, puts utmost efforts in order to get in touch and establish relations with Muslim countries and meeting the physical, spiritual and cultural needs of Vietnamese Muslims.
For Vietnamese Muslims the only channel of communication with the rest of the Muslim world is the embassies located in Vietnam. Although their relations with Indonesian, Malaysian and Saudi Arabian embassies are well established there is not much of a dialogue with the Turkish Embassy over there yet.
Their love and respect for Turkey is not yet on a concrete framework.
There is 40% Buddhists, 25% Christians and 39% atheists living in the country. Meanwhile Muslims make up only 0,1% that corresponds to 90.000.
The ethnic diversity of the group is as follows: ethnic Cham Muslims, local Vietnamese Muslims, descendants of mix marriages between merchants of Arab, Indonesian, Malaysian and Pakistani origin and Vietnamese and Muslim converts.
Vietnamese Muslims earn their living through farming, fishing and trade. Their biggest problem is the lack of physical, material and virtual opportunities to learn and preserve their religion.
They are psychologically oppressed by the Buddhism predominating education, social and cultural life. They are trying to obtain Islamic education via Malaysia with limited opportunities. The lack of authorized bodies in politics, culture, media and Islamic sciences causes lots of problems.
Vietnamese Muslims have to travel 5 hours and pay 500 USD vehicle charge to bury their deceased in Muslim Cemetery.
It is the so important that Turkish NGOs would get in touch with Vietnamese Muslims at least in eids.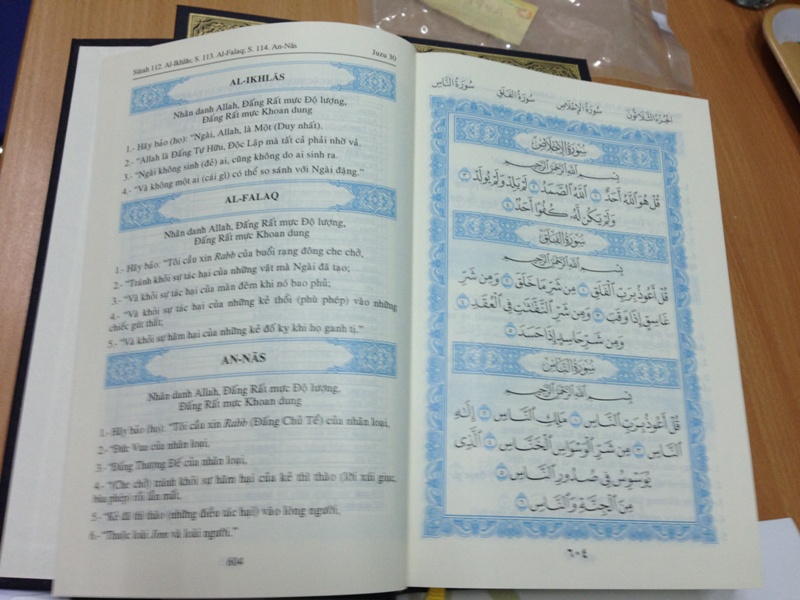 You can support our brothers in Vietnam through food aid in Ramadan, distribution of meat in Eid Al-Adha, sponsoring orphans, sponsoring construction of houses for 2-300 USD, a funeral car for transfer of the body, sponsoring students, publication of basic Islamic books, small donations.
Through a donation of 30 TL you can help distribution of the books set that consists of Quran Translation, What's Forbidden and Allowed in Islam, Life of the Prophet Muhammad published by SadakataşıOrganization in Vietnamese.
Vietnamese Muslims are calling out to the NGOs to come and meet them.
With kind regards from the peaceful and friendly people of Vietnam…
Flour distribution to 38 thousand 601 families in Somalia
IHH Humanitarian Relief Foundation has been carrying its aid efforts in Somalia, and our effort intensified following the severe drought that has hit the country since 2020, causing millions facing difficulties in accessing clean water and food.
Mobile soup kitchen from Turkey to Ukraine
The mobile soup kitchen dispatched by the IHH Humanitarian Relief Foundation to Ukraine, which is under Russian bombardment, departed from Istanbul. The soup kitchen was intended to provide food to 30,000 people each day. In addition, three truckloads of humanitarian supplies provided to Ukraine by the IHH in recent weeks have been delivered to war victims.