Medical aid for Syrian children
IHH Humanitarian Relief Foundation has provided medical treatment to the three hearing-impaired children living in their camp in Azez.
IHH Humanitarian Relief Foundation has provided medical treatment to the three children with hearing loss, in Bab al Salama camp in Azez. Children who have been provided medical treatment with the specialist physicians and hearing aids brought from Turkey are expected to be able to start gaining their hearing ability within the period of 6 months.
One of the children lost his ability to hear while living in Aleppo during the bombardment. The other two of them had hearing loss from birth.
Both lost his father and his ability to hear
Semir Yusuf Muhammed, the uncle of Ali Velid Muhammed who lost his ability to hear, stated: "7 years ago in Aleppo, while Ali was playing on the roof of the house, a barrel bomb was dropped near him. In the attack, he lost his ability to hear. He also lost his father during the same attack." Uncle Muhammed stated that Ali was only two and a half year-old baby and experienced this while learning how to speak and he said: " If Allah permits, he will hear and talk again with the help of hearing aids inserted into his ear."
Um Ökkeş, the sister in-law of Merve and Cemile, the other children that IHH provided medical treatment stated "The youngest brother of   the children, their mother and father also can not hear. May God be pleased with IHH and Turkey, they took care of our children. If Allah permits, they will be able to hear."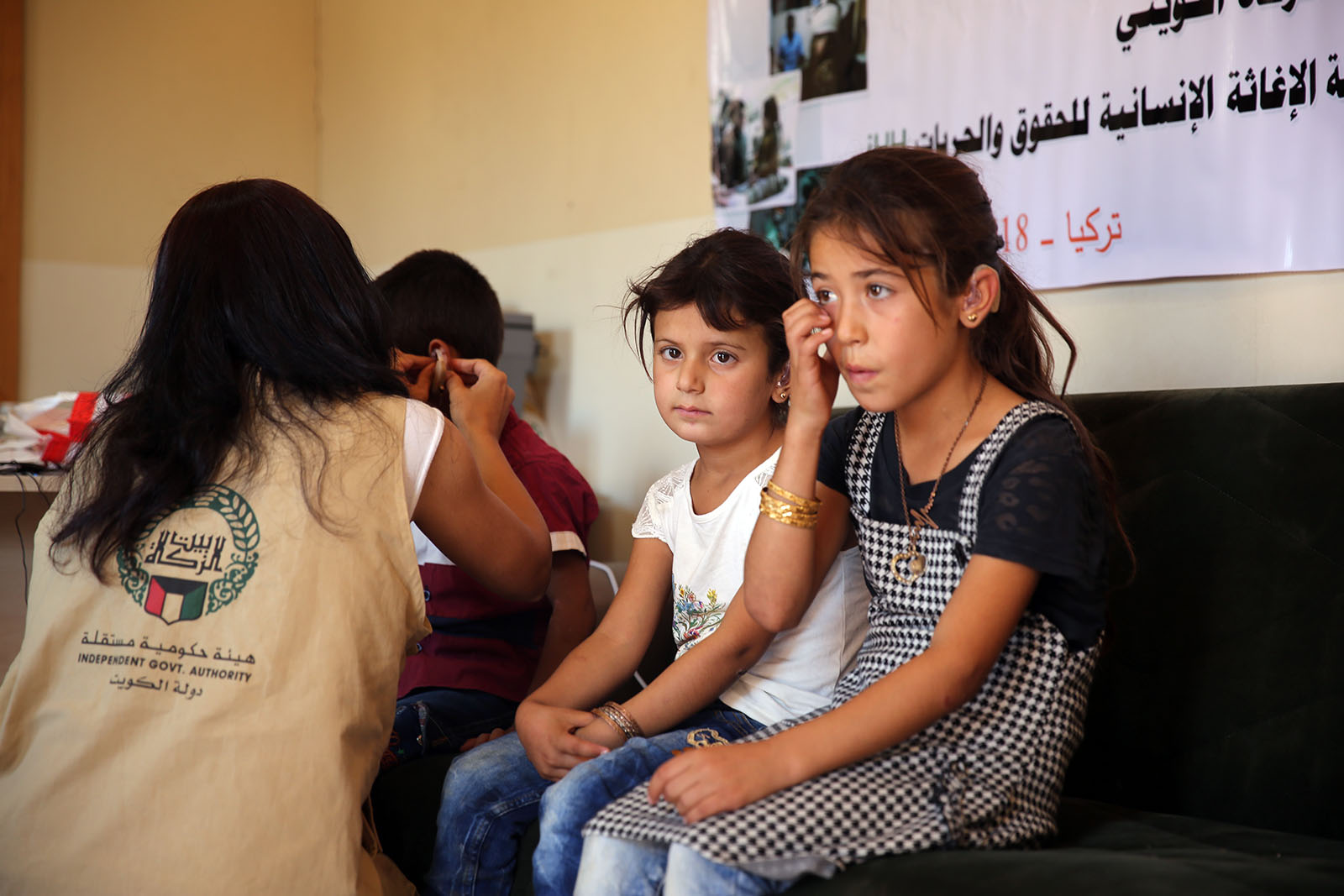 Relief works continue
IHH continues to provide aid to the people in many areas since the first day of the outbreak of the civil war in Syria.
Flour distribution to 38 thousand 601 families in Somalia
IHH Humanitarian Relief Foundation has been carrying its aid efforts in Somalia, and our effort intensified following the severe drought that has hit the country since 2020, causing millions facing difficulties in accessing clean water and food.
Mobile soup kitchen from Turkey to Ukraine
The mobile soup kitchen dispatched by the IHH Humanitarian Relief Foundation to Ukraine, which is under Russian bombardment, departed from Istanbul. The soup kitchen was intended to provide food to 30,000 people each day. In addition, three truckloads of humanitarian supplies provided to Ukraine by the IHH in recent weeks have been delivered to war victims.
IHH helped 700,000 Syrians in 2022.
In 2022, IHH Humanitarian Relief Foundation delivered 2,043 truckloads of humanitarian relief supply to war-affected Syrian residents living in the country's IDP camps and settlements in various locations.