War Weary Syrians Produce Rag Doll
The income of rag dolls, produced in Physical Therapy and Rehabilitation Center which was opened by IHH Humanitarian Relief Foundation and supported by Canik Municipality will also be spent for the disabled Syrians.
The disabled Syrians in Abu Faiz Physical Therapy and Rehabilitation Center which was opened by IHH in the Reyhanlı district of Hatay and supported by Canik Municipality are making rag dolls with the materials given to them.
Osman Genç, the mayor of Samsun's Canik District, examined the center with the accompanying delegation. He received information about the works at the center where the disabled are given medical treatment. 
"Thank you to IHH"
Osman Genç said that they have seen the health related works on the young, sick and disabled and " We have started to work to contribute to the production of rag dolls of the Syrian citizens with disabilities, hold them on to the life and make them valuable by producing" he said.  Genç's statements are as follows : 
"We have found an opportunity to see both the products and how decent and cute the rag dolls were at our visit together. We also supported Syrian refugees and Iraqi people with the project "Ansar Hands In Brother Lands" before. Just as in the case of Mehmetçik in Afrin for peace, we are also making efforts for the disabled and injured people in various parts of Syria to hold them on to the life. We think that by producing, we are holding them on to the life. Thank you to the IHH."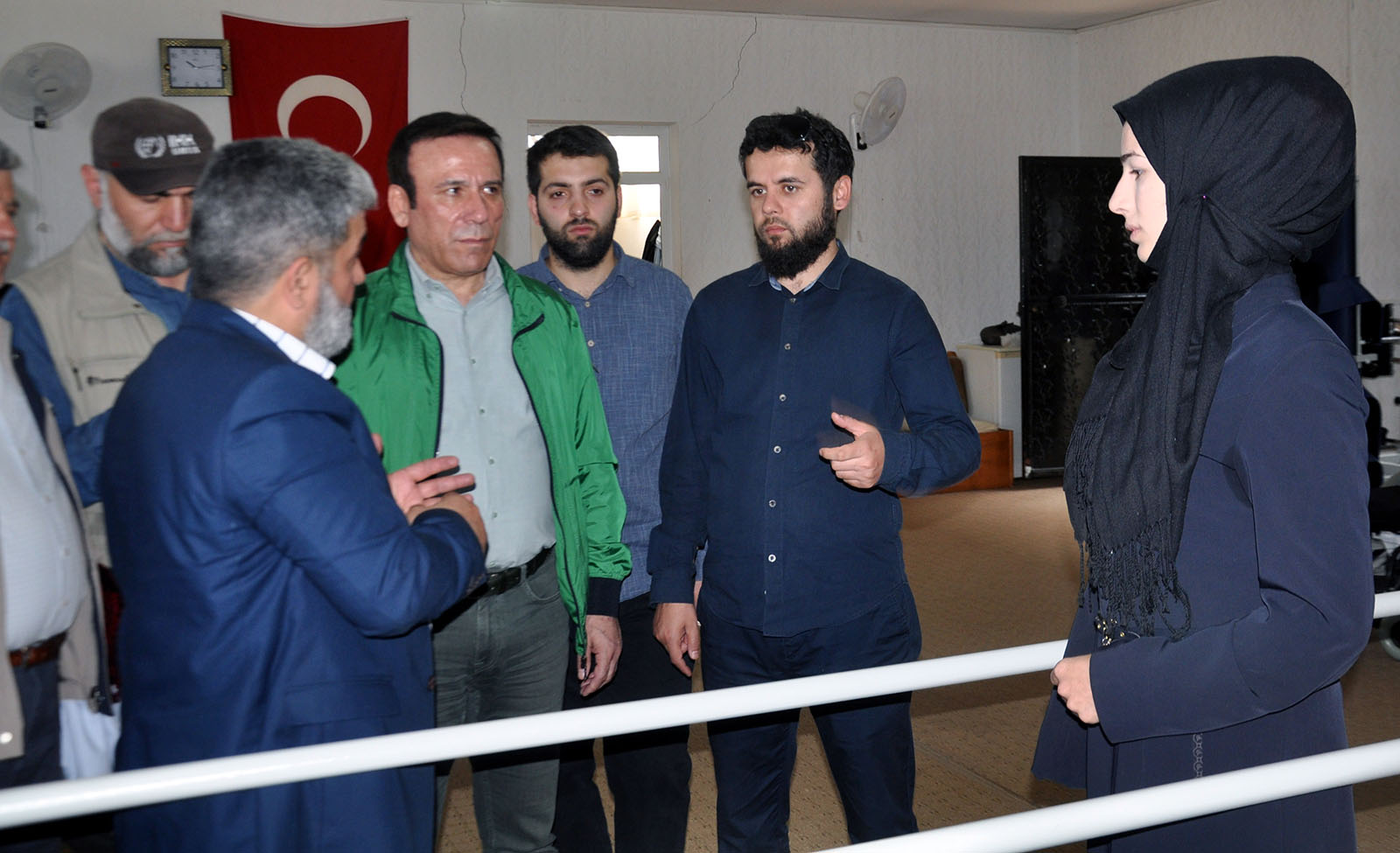 "Such Projects Should Become Widespread"
IHH Syrian Studies Coordinator Erhan Yemelek said that they have been working in Syria for 8 years and Yemelek said:
"There are thousands of people who lost their limbs, their ability to move and were confined to bed because of the war in Syria. These kinds of projects should become widespread for those people to hold on to life. As IHH, we thank Canik Municipality for their support. We have been in this business for years, these people want to learn to fish rather than be given the fish. The people especially who remained paralyzed, lost their hope and were left alone are holding on to the life with these projects while bringing back their family to life. These projects should become widespread by NGOs, municipalities, philanthropists. The produced rag dolls will be sold in the market and the income will be spent for them. They will be standing on their own feet." 
Mobile soup kitchen from Turkey to Ukraine
The mobile soup kitchen dispatched by the IHH Humanitarian Relief Foundation to Ukraine, which is under Russian bombardment, departed from Istanbul. The soup kitchen was intended to provide food to 30,000 people each day. In addition, three truckloads of humanitarian supplies provided to Ukraine by the IHH in recent weeks have been delivered to war victims.
IHH helped 700,000 Syrians in 2022.
In 2022, IHH Humanitarian Relief Foundation delivered 2,043 truckloads of humanitarian relief supply to war-affected Syrian residents living in the country's IDP camps and settlements in various locations.
The last terminal of "An Armful of Goodness"
IHH Humanitarian Relief Foundation continues to commemorate the 11th annual Orphan Solidarity Days (OSD) project with the theme "An Armful of Goodness". Many studies have been carried out for orphans and their families in Kenya, one of the countries where the initiative is executed.