Turkey evacuates wounded Libyans
A Turkish ship which had been kept waiting for days in Libyan waters docked in the Libyan port of Misrata on Monday and evacuated wounded Libyans from the country. The ship later went to Benghazi to p
The Turkish ship, "Ankara" which reached the Libyan city of Misrata days ago to evacuate the injured Libyans had been kept waiting 25 miles off Misrata port for five days before it got passengers from Misrata and Benghazi.
The control of the cities constantly changes in Libya. A city which is under the control of Gaddafi forces today goes to the hands of the rebels tomorrow. This is the case particularly in Ras Lanuf and Brega which are located in the eastern part of the country. These cities are known to be oil-rich. While Gaddafi forces withdraw due to bombardments from coalition forces, they take action again after the end of the bombardments. Gaddafi forces benefit from the advantage of having heavy weapons and armored vehicles. Cities in the north of the country such as Zintan, Zawiya and Misrata are under the siege of Gaddafi forces. Gaddafi forces randomly bomb houses and buildings in Misrata.
It is the civilians again who suffer most from the clashes. While some Libyans flee the conflict regions by leaving everything they own behind and go to safe regions, others who are unable to do these cannot even go out of their homes. There is no electricity or running water in besieged cities. Gaddafi forces prevent entry of food and medical supplies to the Libyan cities under their control.
The IHH Humanitarian Relief Foundation teams which have been working intensely since the start of the public unrest in the region stepped up their efforts after the Turkish ship approached the Libyan port. The IHH and its partner, February 17 Suheda Foundation had picked up the wounded people from hospitals and boarded them to the ship via ambulances. The IHH teams also provided the ship with logistical support as some medical supplies and 100 beds were loaded to the ship by the IHH staff.
The IHH teams continue to deliver food packages to the poor families in the country. The teams distributed food packages to 200 families in poor neighborhoods of Benghazi which were the first targets of the attacks perpetrated by Gaddafi forces when they first besieged Benghazi. Around 60 people lost their lives in the region and many of the buildings were damaged in the attacks. Libyans continue their lives under difficult circumstances.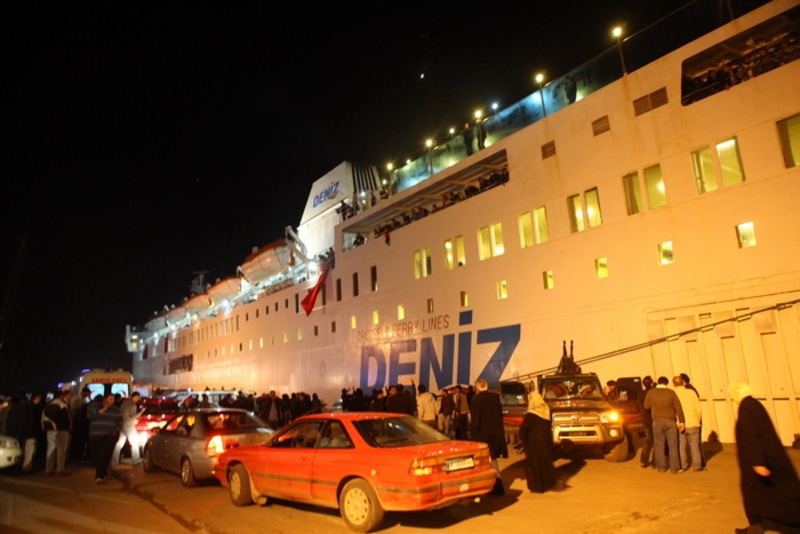 Support from IHH to people of Yemen
In Yemen, where a civil conflict has been raging since 2014, relief efforts are still being made by the IHH Humanitarian Relief Foundation. Recently, IHH dispatched a team to the area to provide relief to the nation's needy.
Emergency aid to Afghanistan's earthquake victims
A least 1.000 people lost their lives and 1.500 people were injured in the 5.9 magnitude earthquake that struck the Khost province of Afghanistan. IHH Humanitarian Relief Foundation immediately launched an emergency aid campaign for the region.