Turkish philanthropists with orphans in Yemen
An IHH Humanitarian Relief Foundation team and its 6 volunteers were in Yemen as part of the Orphan Solidarity Days; with humanitarian aid and various activities, a visit that lasted 6 days resulted in indefinable happiness.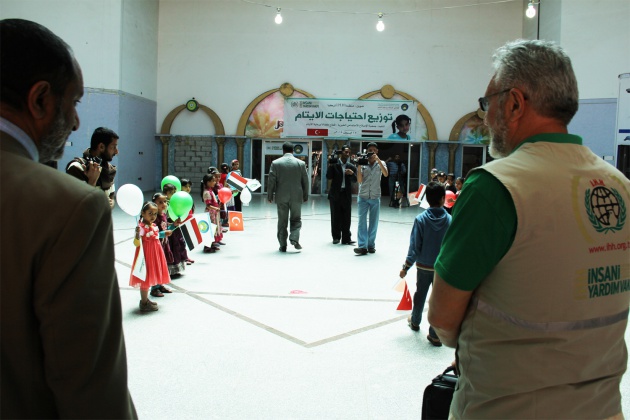 Cheerful orphans with Turkish and Yemeni flags in one hand and balloons in the other welcomed the IHH team.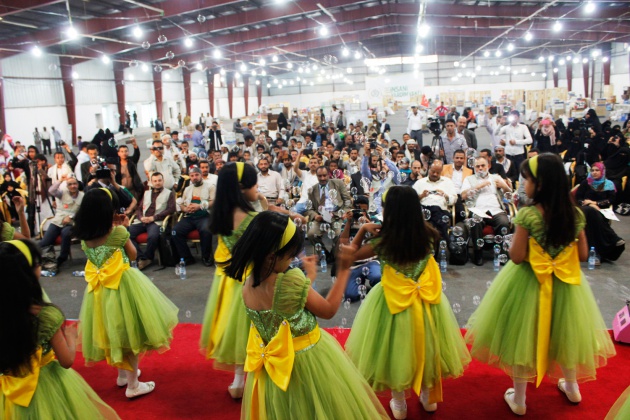 In a charity event which took place in IHH's partner foundation Islah Foundation's hall, little Yemeni orphans marked the occasion with demonstrations in which they worked hard on for months. The IHH team watched the demonstrations while applauding.
The IHH team, speaking out to foundation officials and orphans, emphasized on a Turkish and Yemeni brotherhood and conveyed the message that they will always be with them.
Then came the time where orphans and families were most excited.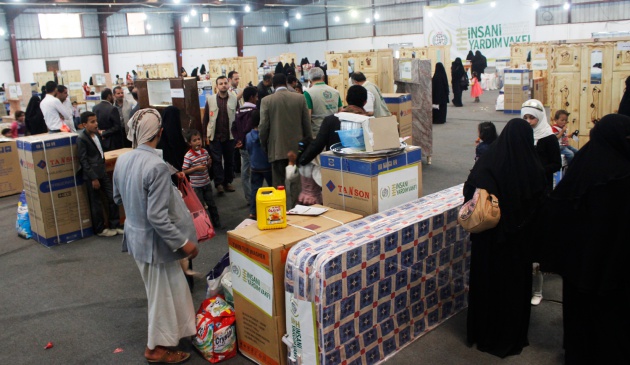 While household goods and food aid was being handed out to 105 families, their happiness and tranquility filled the hall. What elated the children more than the household goods and food aid was the gifts and toys that were brought for them.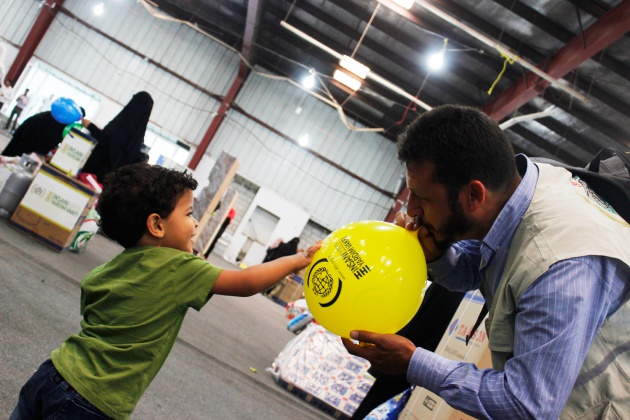 Yemeni parliamentarian and businessman Sheikh Hamid Muhammad also joined the aid distribution program. Sheikh Hamid thanked the IHH for the aid and that Yemen will forever be grateful to Turkey for standing by them.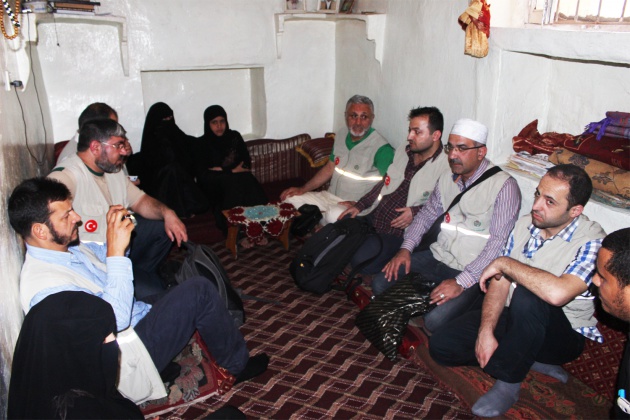 After the distribution program, the IHH team took action for Zubaydah. She lost her father in a car crash and was wounded in the same car crash. IHH volunteers promised her that they will bring her to Turkey and promised to cover her operation.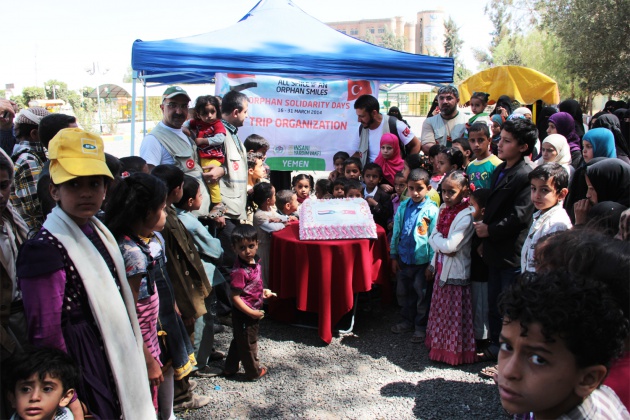 After children ate a cake made up of the Turkish and Yemeni flag, they ran to play games.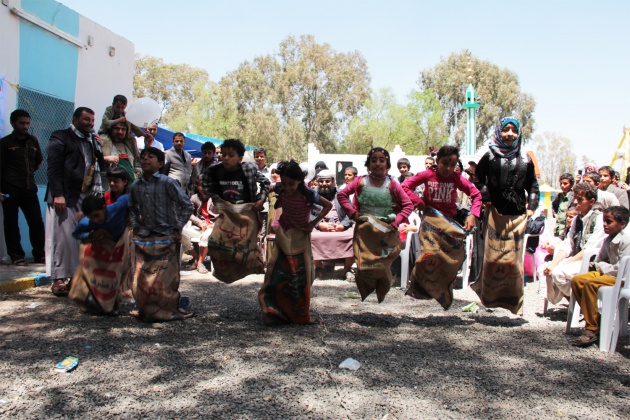 From sack races to many other activities, children experienced an unforgettable day.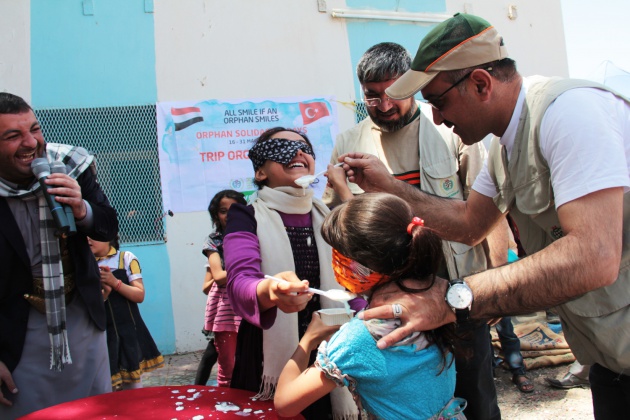 Girls who tried to feeding each other yogurt, blindfolded, ended up getting yogurt all over them and volunteers helped them out. They pulled the rope with all their strength.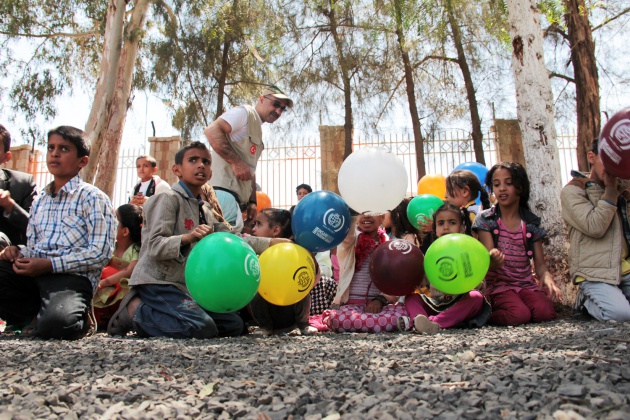 With balloons and toys at hand, competitions were watched.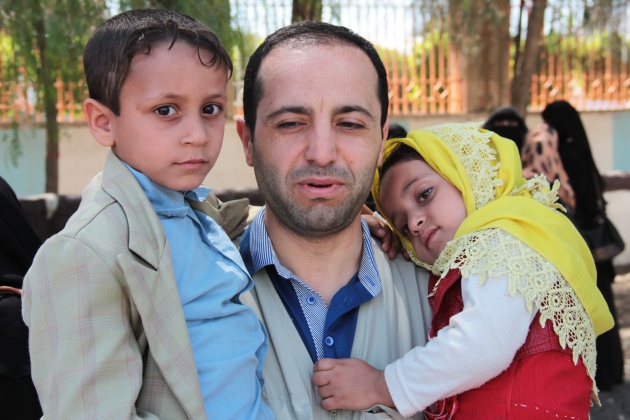 Some of which did not prefer games preferred a father's compassion and affection.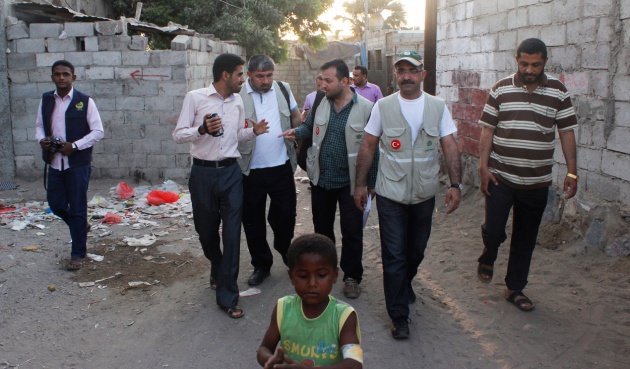 The IHH team then set forward to one of Yemen's poorest cities, al-Hudaydah. We were confronted with homes made up of barracks and narrow streets filled with trash. As we proceeded we came across new homes that were built by the IHH and its volunteers. The homes were inspected and time was spent little orphan children and the faces of orphans smiled once more.
Orphans and homes built for them.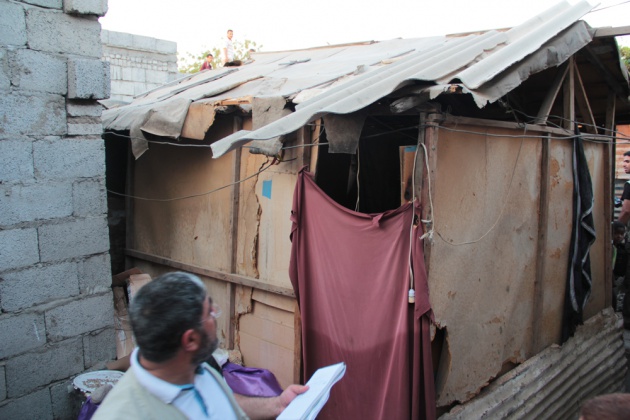 This here is the home of the little girl in the picture before.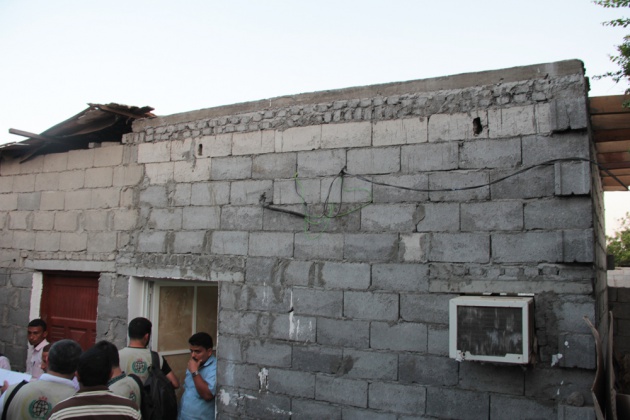 This here is the new home of the little orphan girl in which her happiness can be seen in her eyes.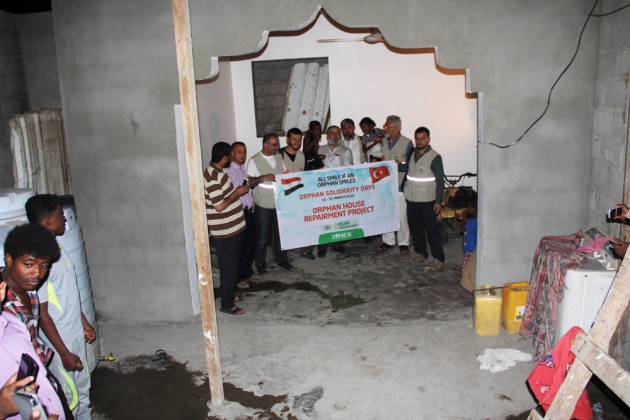 The same scene is recorded in the second home. The little orphan girls' shy, humble and cheerful states and condition welcomes the IHH team. And the visit continues as so.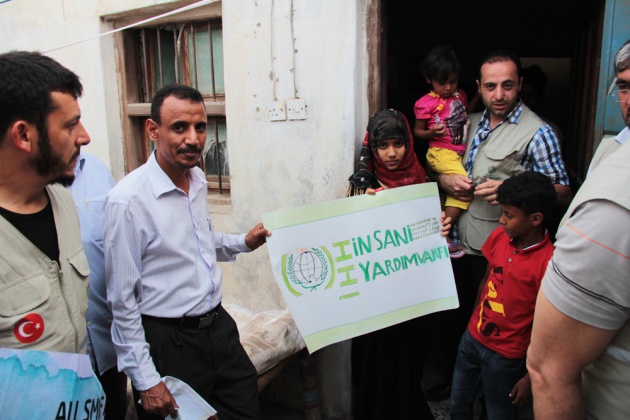 Nadia Kudaysh's own hand drawing of the IHH logo was given as a gift to the visiting IHH team.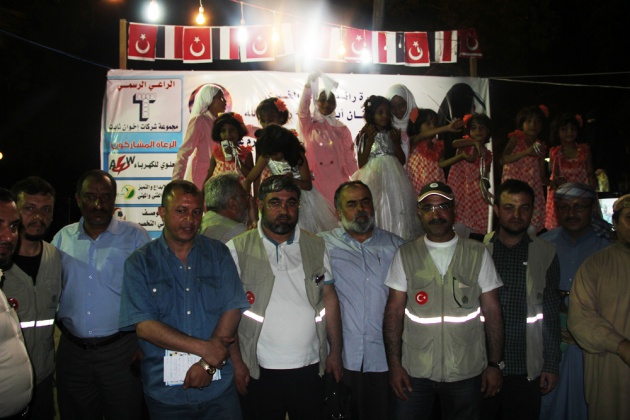 The IHH team watched demonstrations prepared for them during their last nights in al-Hudaydah. With Turkish and Yemeni flags decorating the stage, demonstrations by orphan children made for an unforgettable evening.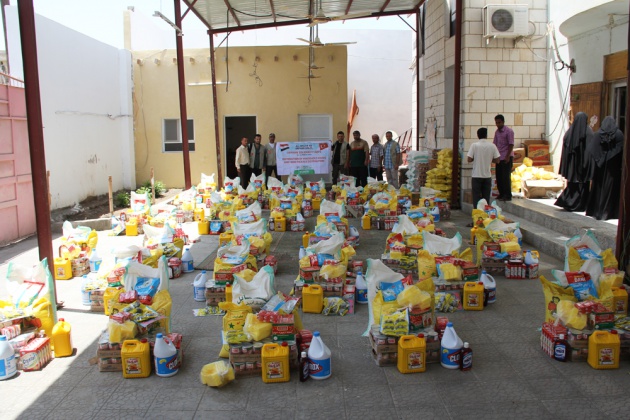 Aqeeqah and sacrifices were made for orphans and families within the area. The meats were then packaged and delivered to families one by one.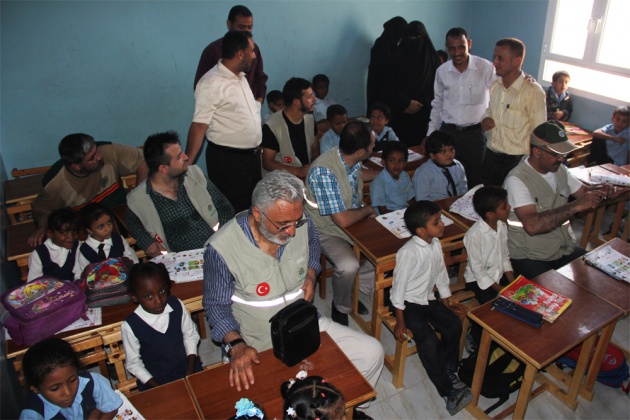 Orphans were visited in their classes.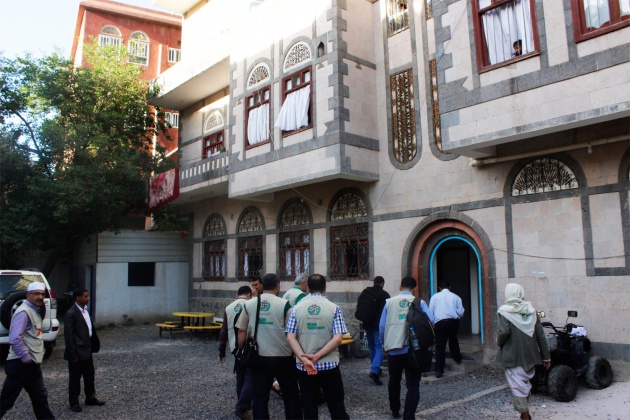 A hospital made for cancer and dialysis patients made on behalf of the IHH's partner foundation in Yemen, Darussifa Health Centre was visited.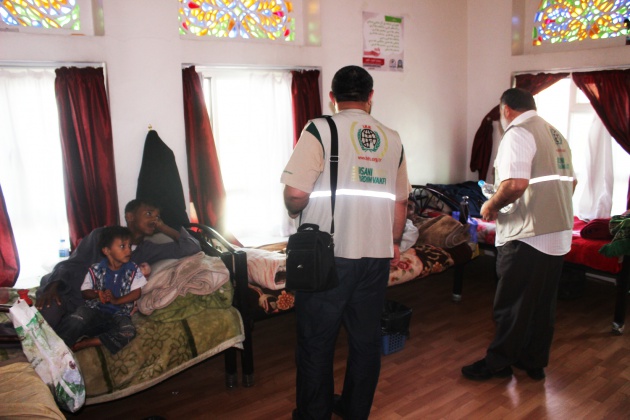 Mothers and fathers at the facility with their children were taken care of by the IHH team and gifts were given to children.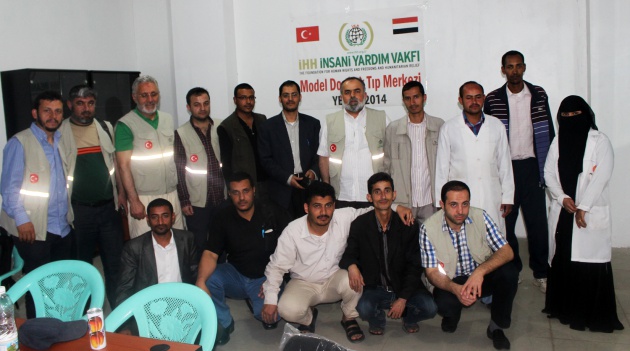 A medical centre supported and furnished by the IHH, Model of Friendship Medical Centre. Some healthcare products, furniture and room arrangements were made on behalf of the IHH.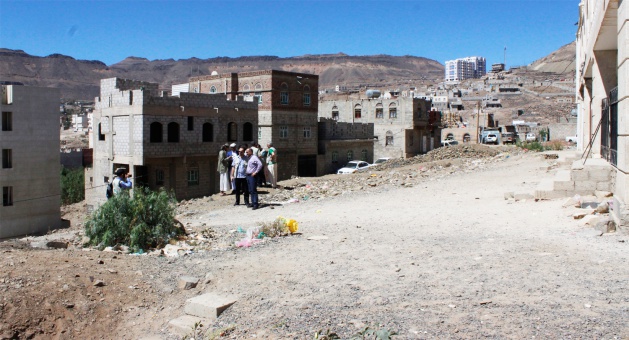 A plot of land, 1600m2 in size, was examined in which the IHH plans on building an Orphanage and Orphan Education Centre in the capital city of Sana'a.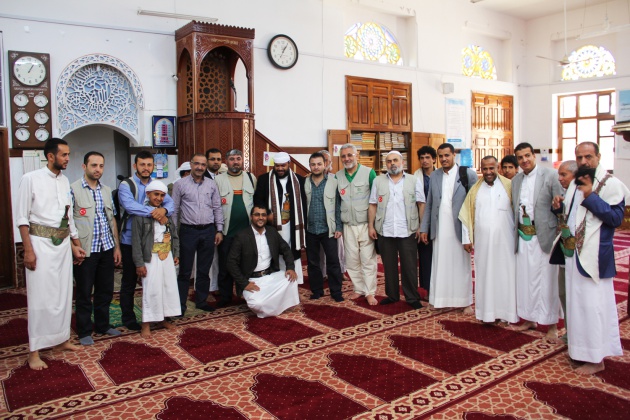 The IHH team visited orator and parliamentarian Muhammad al-Hazmi during Friday prayers and who was on-board the Mavi Marmara flotilla.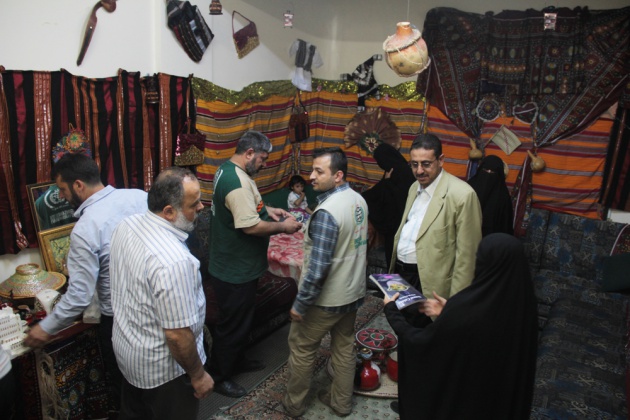 Women's Education Centre. All goods of which are handmade are sold for orphans.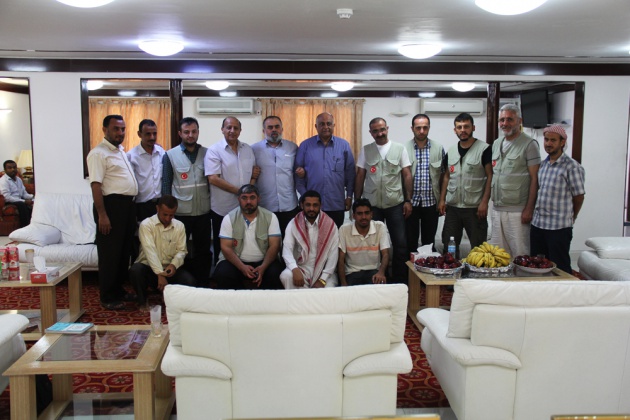 A supporter of IHH's partner foundation in Yemen and also Yemeni parliamentarian and businessman was visited.

Ibrahim's first steps
The dream of 6-year old Ibrahim Tüser, who is supported under IHH's Orphan Sponsorship System, to be able to walk, came true with the support of donors.
Pedaling for orphans
IHH Malatya volunteer Ihsan Kılıç will be visiting 13 cities, cycling from Malatya and travelling a total of 500 km to raise "Orphan Awareness."
Malatya, Orphan
23.09.2020