Freedom for Women Held in Syrian Prisons!
On 8th of March, International Women's Day, more than ten thousand "conscientious hearts" gathered in Sultanahmet Square for the freedom of women and children in the Syrian prisons and called out to the world: Release the captive women immediately!
The Conscience Movement met in Sultanahmet Square with more than 10 thousand conscientious hearts to ensure the freedom of women and children in Syrian prisons.
The participants of the protest, that took place in Sultanahmet with the contribution of 2,000  non-governmental organizations from Turkey and 110 different countries around the World, showed their "silent scream" to the World while they also tied their hands with scarves to represent the women in Syrian prisons.
In the protest, along with the representatives from non-governmental organizations which supported the Conscience Movement, Syrian women who were held in Syrian prisons and later released shared what they've been through.
Simultaneous action in 23 countries and regions
In addition to 81 provinces, simultaneous actions and press releases were held in 23 countries and regions. Here are the countries and regions:
United Kingdom, Pakistan, Macedonia, Syria, Malaysia, Poland, Maldives, South Africa, Australia, Bosnia and Herzegovina, Uganda, Chile, Cyprus, Albania, Qatar, Kuwait, Denmark, Belgium, Germany, Kashmir, Kosovo, Peru, Sierra Leone.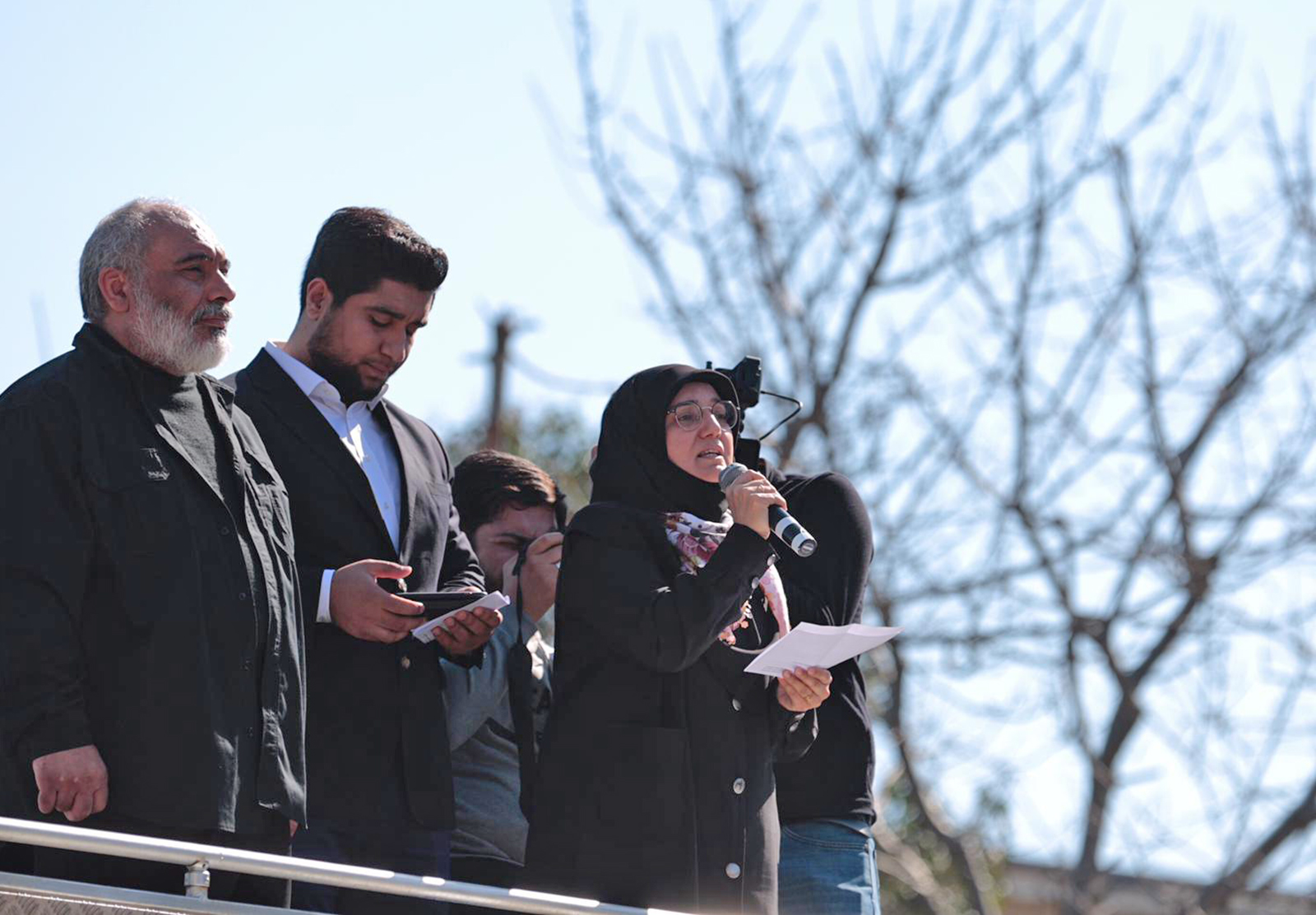 "We call all these persecutions 'THAT'S ENOUGH' "
Gülden Sönmez, lawyer, made the first speech in the name of Conscience Movement. Gülden Sönmez said, "Conscience Movement is an international initiative formed for all children to live and to protect all women regardless of their religion, belief, race. The Conscience Movement is a movement of compassion which aims to protect human life and wish for an honorable life for all". Sönmez, in the place of other participants, made this call:
"For this reason, we call all these suffering, death and persecution that's enough. As the voice of conscience from all over the world, we are appealing to Syria from the squares of the cities. We are appealing to the Syrian regime and its partners;
Right now, stop using rape as a weapon of war. Right now, stop the brutal torture of women. Right now, release all our Syrian sisters. Let them return their home, come together with their families. Because we are human! And we want humane life for all. We stand until the last woman and child in the dungeons of Syria is free!"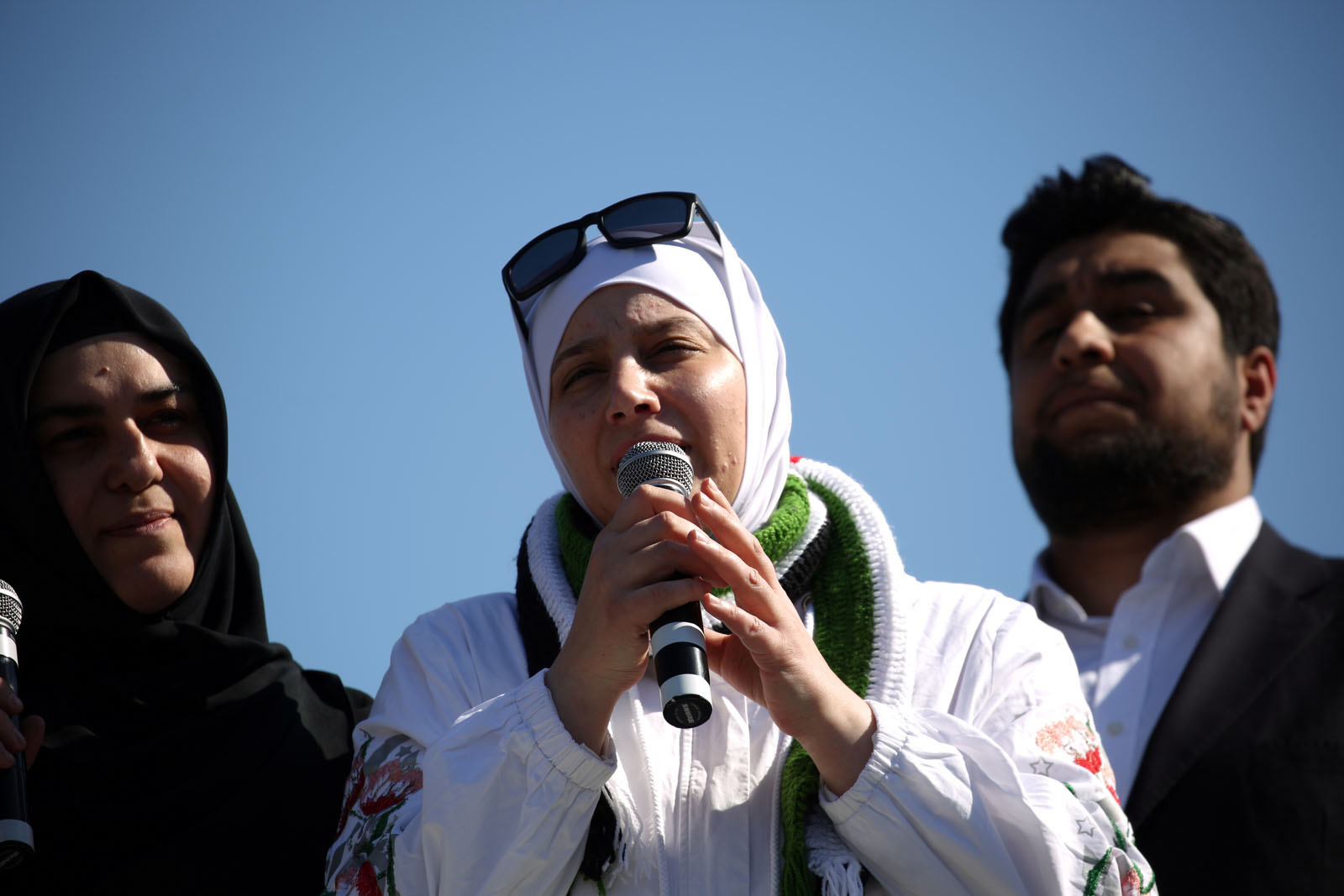 "They tortured me in front of my husband"
Syrian woman Majed Sharbajy, who was tortured in Syrian prisons for seven months and lost her husband in a dungeon, explained what she had been through and appealed the world as follows:
"I was under the ground for 7 months and never saw the sun once. They tortured me in front of my husband. My children was also tortured in front of my eyes. It wasn't just limited to us. I saw thousands of people were tortured in dungeons. The persecution there is not limited to women... The children and adult males were also tortured. I somehow managed to get out of the prison but thousands of people continue to be tortured there.
I appeal to the states that have a say in Syrian War. They should do their part now. I'm also talking to everyone who has a conscience. Bring our powers together for our brothers and sisters who have not seen the sun for years."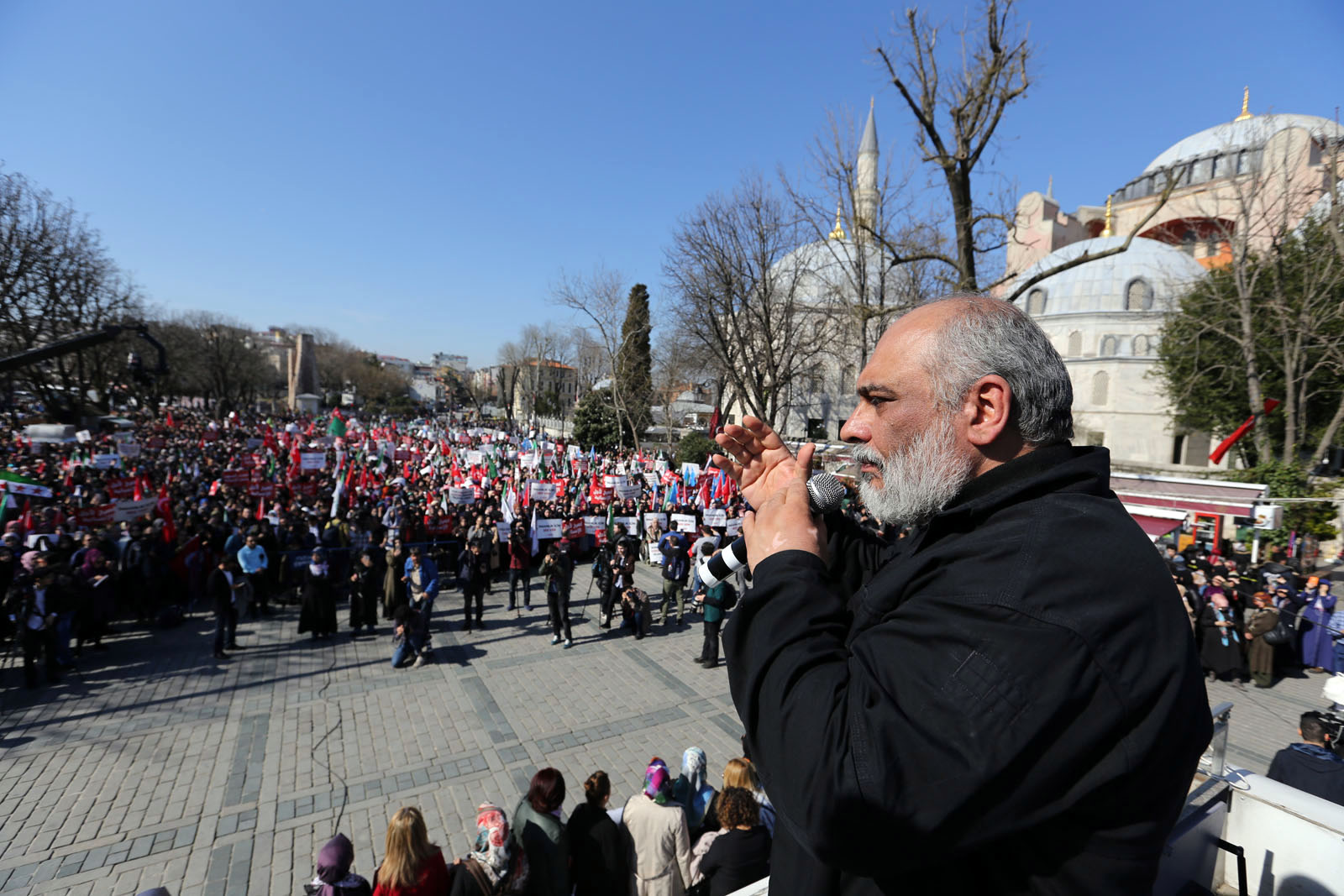 "Women and children cannot be negotiated upon"
IHH President Bulent Yildirim started his speech saying "No women can be raped, no matter what religion or sect they belong". Bülent Yıldırım, continued as: 
"I appeal to the leaders. How can you stay put when women and children are tortured in the dungeons of Syria? Every silent person helps these murderers. Ohh, Muslims shame on you. We, as men in this age, let us tremble and come to ourselves. Müslüman kadınlar kirletilirken aslında bizim insanlığımız kirleniyor.
I address Iran in particular. You are responsible for women in the Syrian dungeons. Remove them immediately. I'm calling out to Putin here. If you want to win the hearts of Muslims, remove these people. The following is my call to Turkey: The first talk in Astana should be about women. No benefits should prevent this. Because if the women are imprisoned, the world is destroyed. One-to-one barter is offered. I would like to state that women and children cannot be negotiated."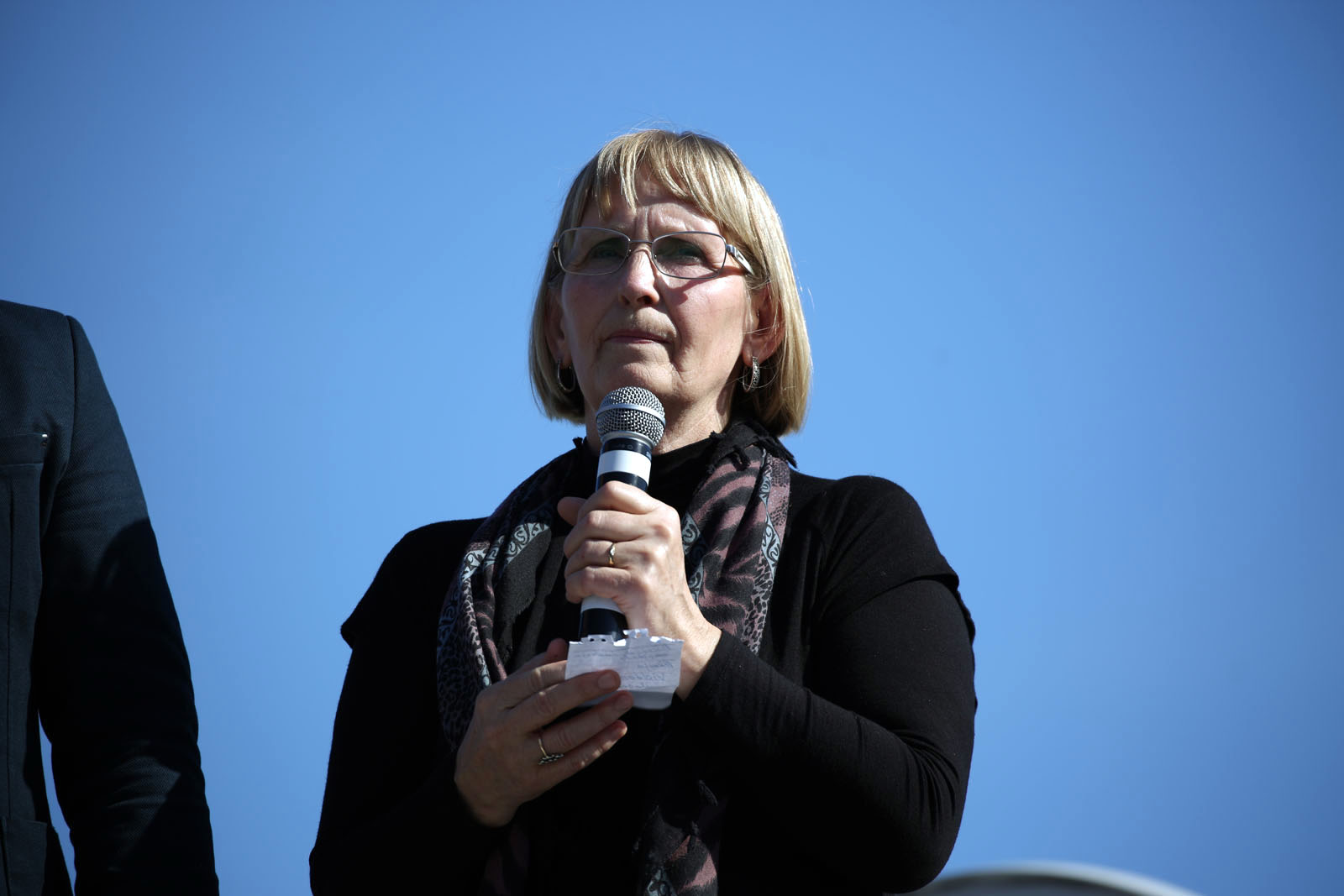 "We request an agreement as soon as possible"
On behalf of the Srebrenica Mothers, Shehida Abdurrahmanovic said:
"I came from the place where the Srebrenitsa massacre began. As Bosnian women, we take our place in the places where peace demands rise every year. Last year, we participated in Conscience Convoy with 5 buses. We participated the Convoy to make the screams of Syrian women heard. Today, we ask that the agreement to be reached as soon as possible and to have children return to their families and unite mothers with their children."
"I wonder does anyone hear our voice?"
HAK-İŞ Chairman Mahmut Arslan started his speech expressing his pleasure to be together in this honorable struggle of Conscience Movement. Mahmut Arslan, said:
"We're here today for not only in Syria but for women who were in Srebrenitsa, Abu Gureyb Prision in Irak and today in Syria, Arakan, Palestine, Egypt and all over the World who were raped in prisons. Today, it is time to hear the voices of those who cry out, have been wronged, and say, 'Does anyone hear our voice'. Today is the time to hear the voice of Zeyneps who say 'either come resque me or kill me'.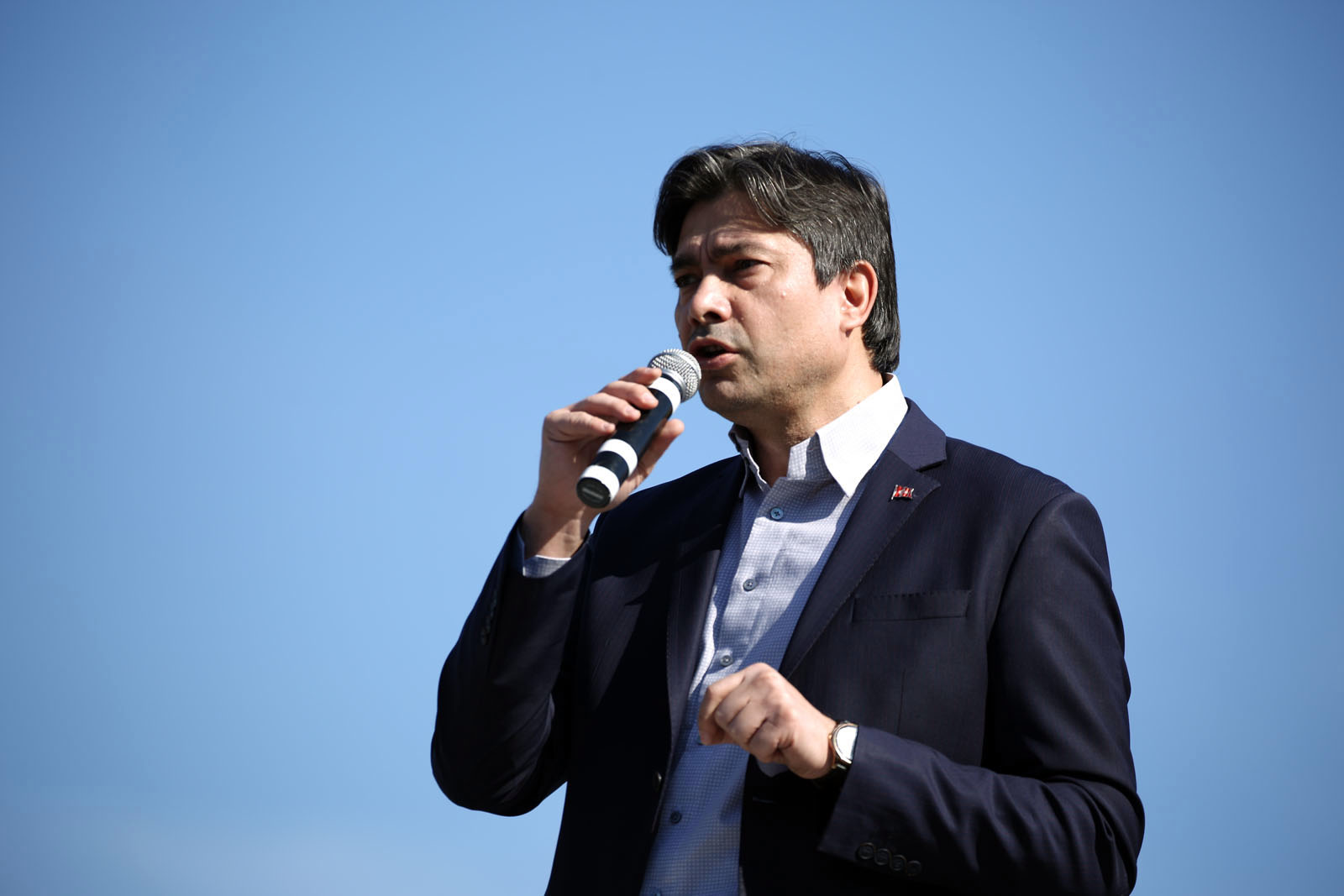 "We will not stop until the persecution is over"
Memur-Sen Vice President Levent Uslu reminded the words of the Bosniak leader Alija Izetbegovich, "Our enemies are doing everything when our enemies are not silent, they will destroy us." We are here to show that we are with the oppressed. "We will not stop until the persecution is over all around the world" he said.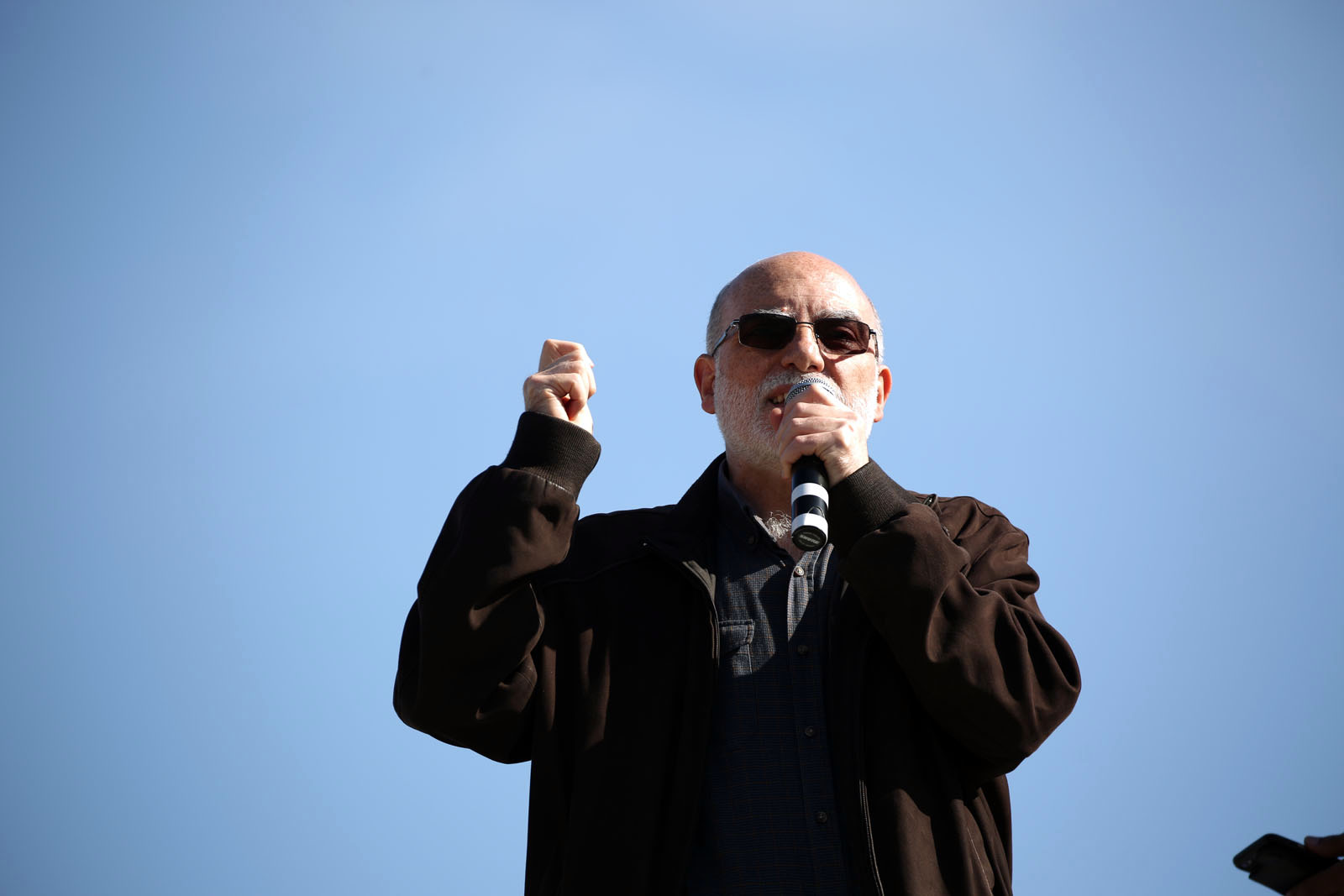 "Honors to Muslims who show resistance"
Özgür-Der Chairman Rıdvan Kaya started his speech saying "For 8 years, terrible tortures have been taking place in Syria", and continued "Asad does this to save his foul rule." Kaya, finished his speech as follows:
"Despite all this, unfortunately, we see that the strong sovereign states of the world are blinded to this cruelty and that they are taking part in the crimes of the regime. There are also those who do not stay silent to the cruelty their brothers and sisters are being subject to. You are here to show that the Muslims who are persecuted are not desperate. We will continue to curse the torture until this persecution is over. Honours to the Muslims who always scream the truth to the oppressors".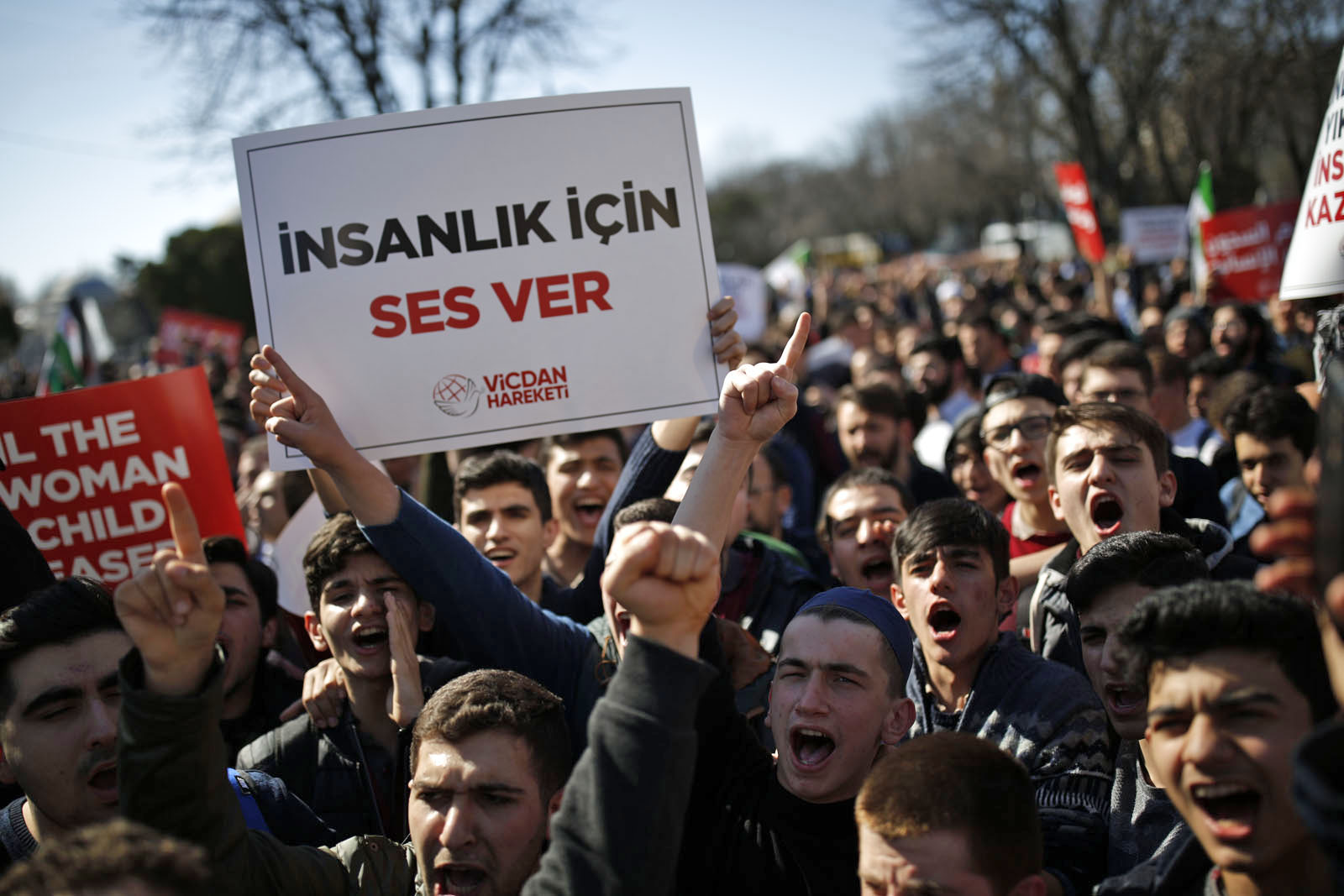 Conscience Movement
More than 13,500 women have been imprisoned in Syria so far, and more than 7,000 women are still being tortured, raped and subjected to various inhumane tortures. The Syrian regime has used rape as a weapon and continues to use it. Last year, in order to draw attention to the tragedy experienced by women in the Syrian war Conscience Convoy has arrived in Hatay from Istanbul, and this year it operates under the name of "Conscience Movement" in order to remove the barriers to freedom. The Conscience Movement, which carries out its activities with the slogan "Because We are Human", will continue its activities until the last woman and child in Syria is free. The movement aims to bring awareness to the suffering of women that has grown continuously since the beginning of the Syrian war, due to rape, murder, detention, and displacement. 
Palestine Our Route
01.06.2022
Palestine Our Route
27.05.2022
Women marched for East Turkistan
On 8 March International Women's Day, women staged marches in 61 cities to be the voice of the East Turkistan women. A joint press statement was given after the protests in Fatih, Istanbul.