Water Fountains Built In Sanliurfa and Hakkari
As a part of its aid activities within Turkey, IHH Humanitarian Relief Foundation, has built water fountains for public use in Sanliurfa's Siverek town and Kaval village in Hakkari's mountainous regio
IHH Humanitarian Relief Foundation has started a campaign to build water fountains in Turkey, in addition to its well-known campaigns of building water wells and providing locals with access to clean water in various countries, particularly in Africa.
With donations from aid volunteers, IHH Humanitarian Relief Foundation, has built water fountains for public use in Sanliurfa's Siverek town and Kaval village in Hakkari's mountainous region Levni, in South Eastern Turkey. These projects have helped meet the clean water need of the village dwellers and other residents of the region who regularly stop by in Kaval village and Siverek town on their way to other towns.
The fountain in Hakkari-Kaval is named "Turkan Yildiz" and the one in Sanliurfa-Siverek is named "Leman-Saban Ozgur".Around 1000 people are expected to benefit from the two water fountains. The launching of the water fountains attracted enormous attention from the general public in the region, they were extremely happy to have to access to clean water and showed that by citing common prayers for those who sponsored the fountains.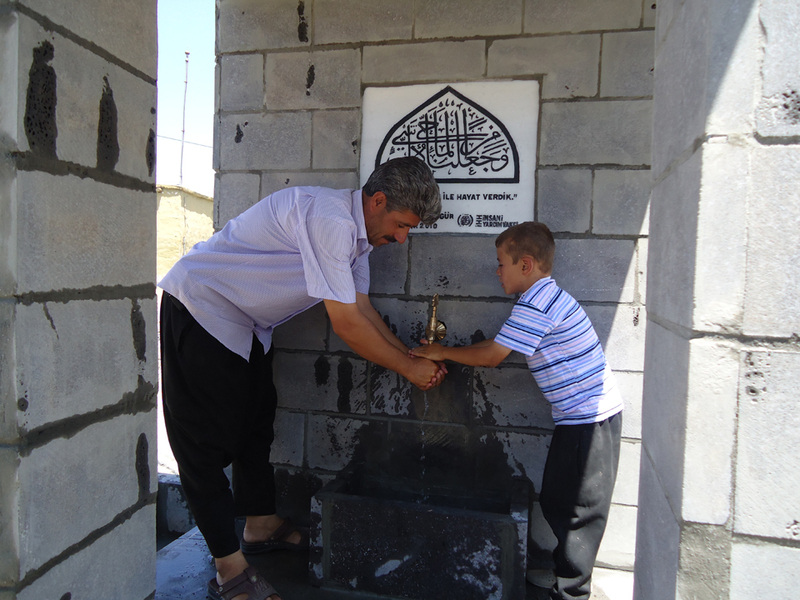 Ibrahim's first steps
The dream of 6-year old Ibrahim Tüser, who is supported under IHH's Orphan Sponsorship System, to be able to walk, came true with the support of donors.
Pedaling for orphans
IHH Malatya volunteer Ihsan Kılıç will be visiting 13 cities, cycling from Malatya and travelling a total of 500 km to raise "Orphan Awareness."
Malatya, Orphan
23.09.2020