Amputee football match on World Disability Day
Coordinated by IHH, on 3 December World Disability Day two amputee football teams played a motivation match in Afrin, Syria.
IHH Foundation for Human Right and Freedoms, and Humanitarian Relief organized an artificial turf match in the Afrin province in northwestern Syria for two amputee football teams consisting of two seven-player teams who lost their limbs in the Syrian War. Prior to the match, the sportsmen took part in warming up exercises given by a professional technique team and a souvenir photo was taken of the team. The football match that was held amidst a friendly atmosphere ended in a draw.  
IHH Reyhanlı Syrian Operations Office Coordinator Zeki Tahiroğlu as the event organizer said that IHH organized the amputee football match to commemorate World Disability Day.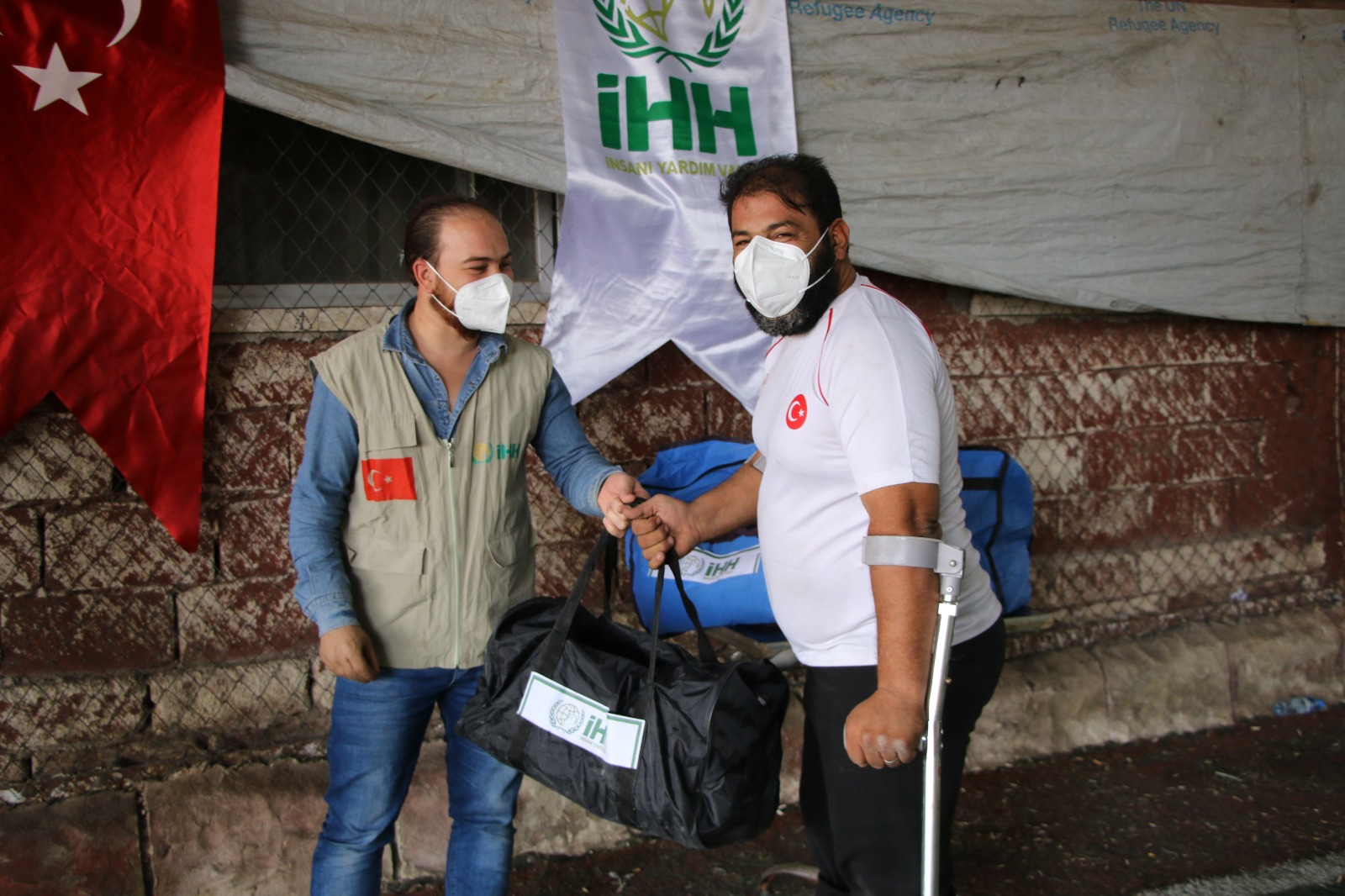 Friendship won that day
Tahiroğlu explained that they were trying to heal the wounds left by the war. "Many civilians lost their limbs due to the domestic war in Syria. Despite all the hardships, their efforts to survive are continuing. In an attempt of contributing to these efforts, we gathered sportsmen that live in Afrin and who used to play in various football teams in the past."
Tahiroğlu added: "As we all know, 3 December was declared as World Disability Day. There are scores of stories proving that physical disabilities are not a barrier preventing disabled people from continuing their daily rituals. In view of this, the disabled sportsmen participated in an enjoyable morale activity with the amputee artificial turf match that we organized. After the match we distributed gift packets to both teams containing shoes, tracksuits, socks, leggings, uniforms and winter clothing."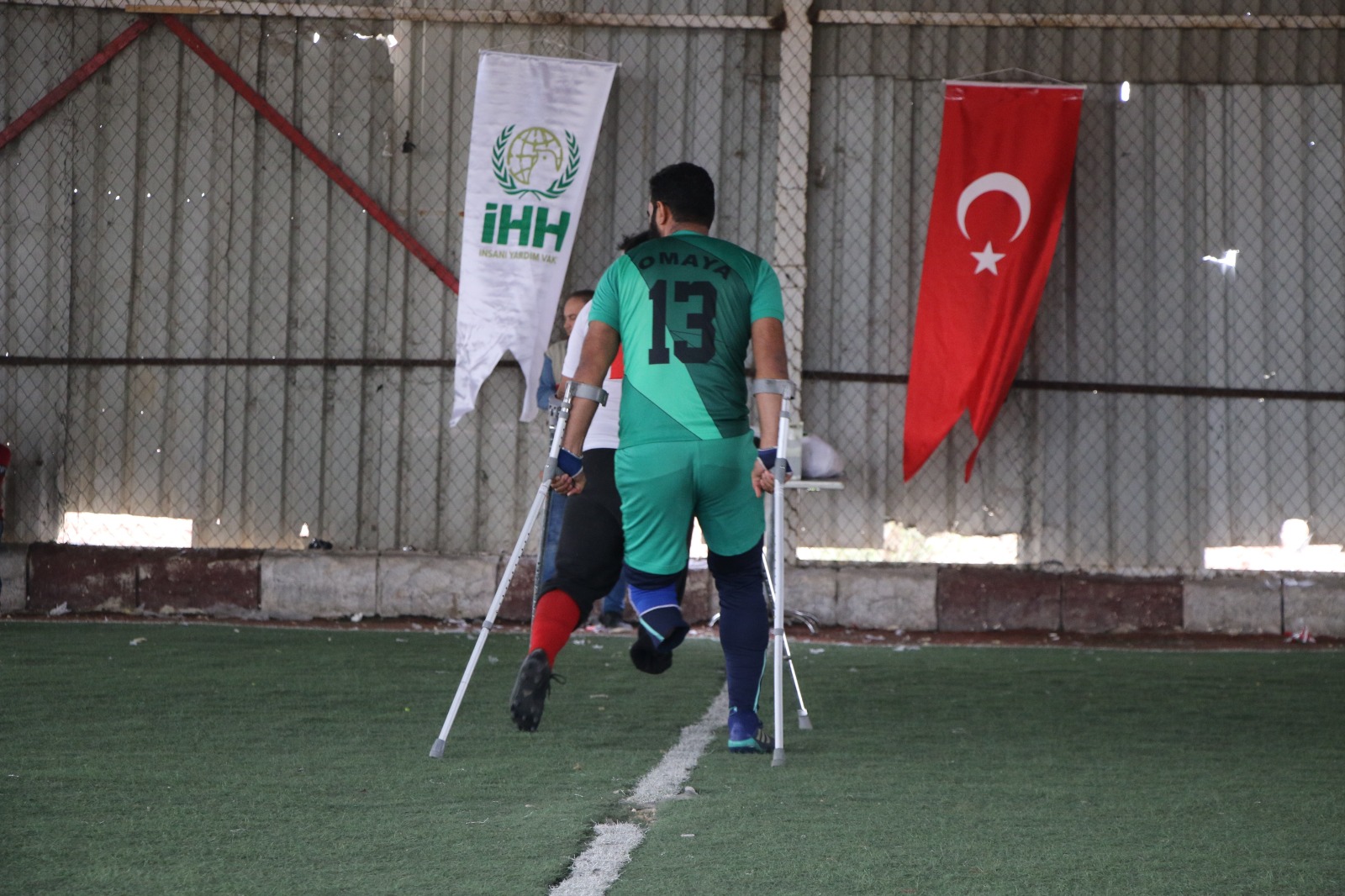 IHH has continued to carry out aid operations in the fields of education, healthcare, food and shelter in the country since the domestic war broke out in Syria in 2011.
Palestine Our Route
01.06.2022
Palestine Our Route
27.05.2022
Women marched for East Turkistan
On 8 March International Women's Day, women staged marches in 61 cities to be the voice of the East Turkistan women. A joint press statement was given after the protests in Fatih, Istanbul.