IHH aids families of Syrian orphans
IHH settled the first round of payments to the families of Syrian orphans on Sponsorship Support System.
The war in Syria, which entered its 4th year, leaves behind not only destroyed cities but also destroyed families and hundreds of thousands of orphan children.
IHH works in the region since the clashes started both on humanitarian aid and orphan care.
In this regard, in the past few weeks IHH Orphan Care Unit organized entertainment programmes for orphan children as a way of delivering psychological support and activated Orphan Sponsorship Support System.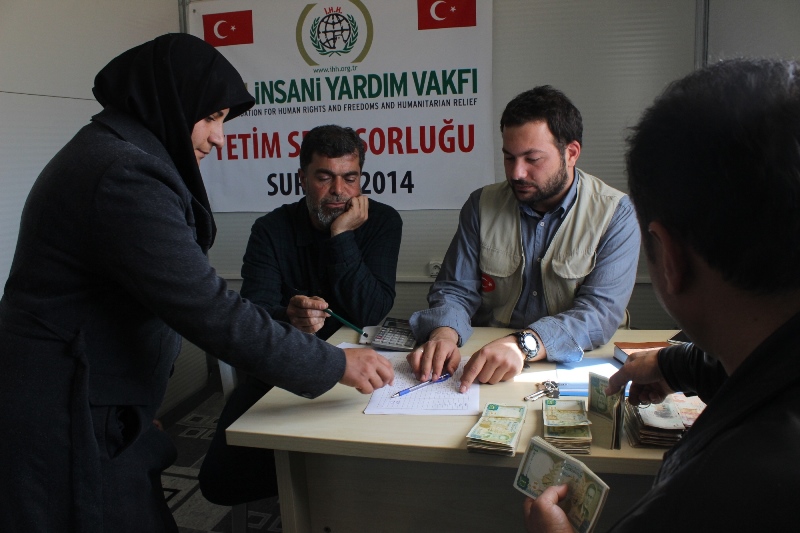 In the Shammarin container city, the first round of cash payments for those on Orphan Sponsorship Support System was made yesterday. Although unable to cater to all their needs, the aid delivered helps the surviving people go on with their life.
The aid in cash that was delivered to twenty families in the first place will continue exponentially in the following days within the framework of the sponsorship programme.
Ibrahim's first steps
The dream of 6-year old Ibrahim Tüser, who is supported under IHH's Orphan Sponsorship System, to be able to walk, came true with the support of donors.
Pedaling for orphans
IHH Malatya volunteer Ihsan Kılıç will be visiting 13 cities, cycling from Malatya and travelling a total of 500 km to raise "Orphan Awareness."
Malatya, Orphan
23.09.2020