IHH delivers 3,900 aid packages to Gaza
IHH Humanitarian Relief Foundation has delivered 3,900 aid packages to various organizations in Gaza to be handed out to needy families this Ramadan.
Palestine,
Palestine-Gaza
23.06.2014
IHH Humanitarian Relief has delivered 3,900 aid packages to various organizations in Gaza to be handed out to needy families this Ramadan.

The military coup in Egypt against Mohamed Morsi has affected no one worse than the innocent people of Gaza. The closing down of Gaza's only access point to the world, the Rafah checkpoint on the Egyptian border, has led to a food, medicine and fuel crisis.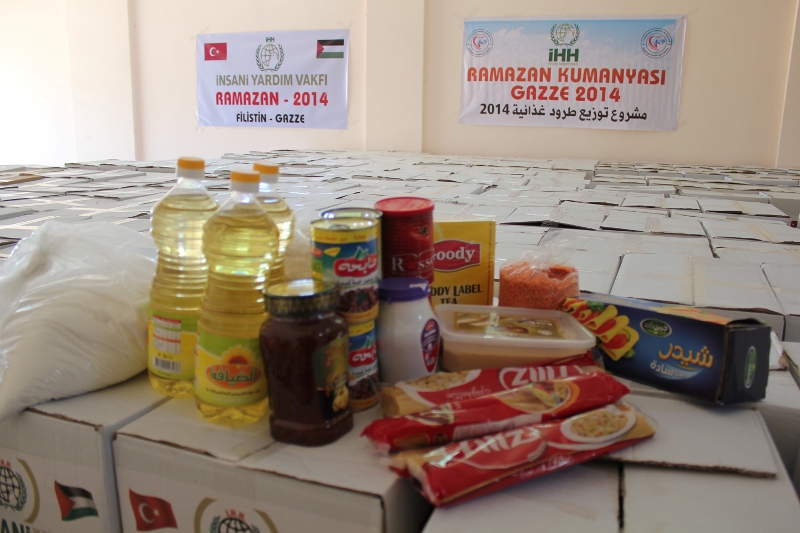 IHH's Gaza official Mehmet Kaya claims that life in Gaza is getting tougher day by day since the military coup in Egypt. Kaya said: "Five days before the June 30 protests in Egypt which were started by those opposing Morsi, the army had already started locating the tunnels that go to Gaza. After the coup, the military presence on the Rafah crossing was boosted and the tunnels were closed. As a result, even those leaving Gaza to get treatment from outside were made to wait at Cairo airport."
For food package donations, please click here
Aid packages and daily food rations
Saying that 3,900 aid packages had been delivered to 65 humanitarian organizations for needy families in Gaza, Kaya added that among many efforts to bring aid to Gaza, daily food rations would be handed out during Ramadan.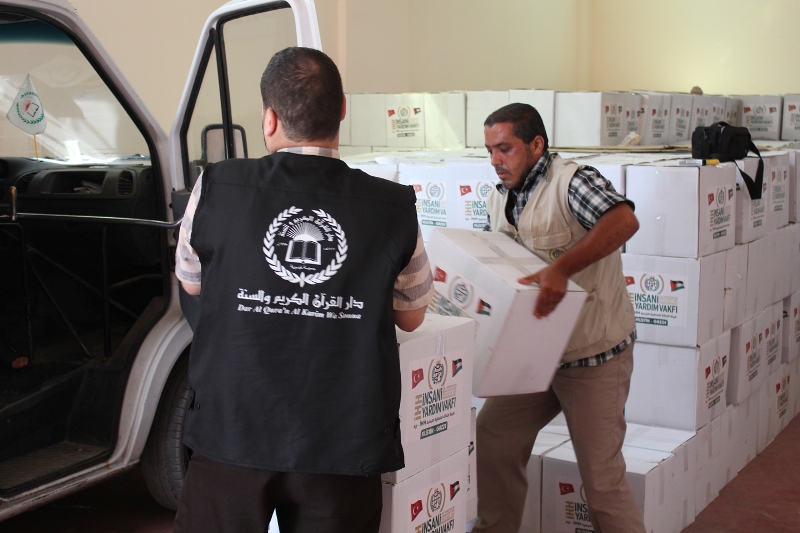 The humanitarian situation in Gaza
Due to the international embargoes in Gaza, poverty has become a general problem, with up to 80% in desperate need of help.
While 54% of people in Gaza have no access to groceries, 12% only have limited access.
When the embargoes were first enforced, 100,000 refugees were said to be in extreme poverty. Now this number has risen to 300,000.
61% of people in Gaza risk facing hunger, with malnutrition due to a lack of vitamins and minerals in diets becoming a serious problem for children particularly.
Due to Israeli airstrikes, 80,000 homes in Gaza need repairing.
There are also up to 25,000 orphan children in Gaza.
Out of Gaza's 1,657,155 people today, 1,105,000 live in refugee camps.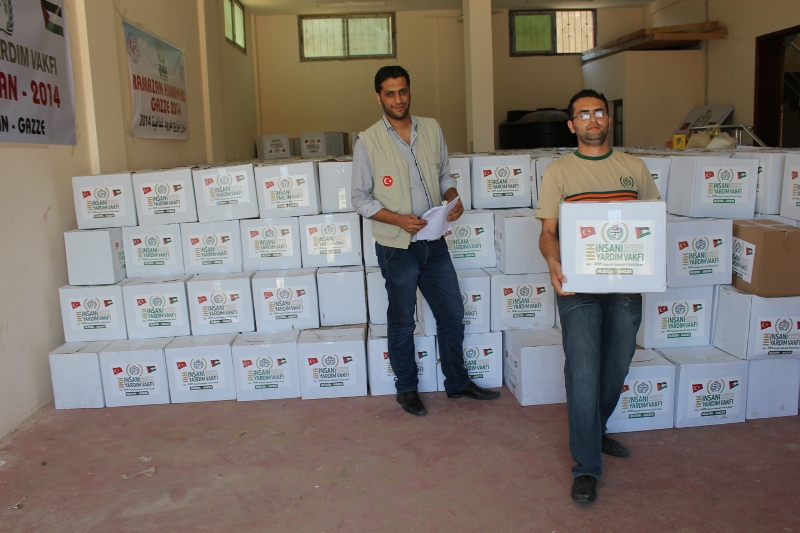 Support from IHH to people of Yemen
In Yemen, where a civil conflict has been raging since 2014, relief efforts are still being made by the IHH Humanitarian Relief Foundation. Recently, IHH dispatched a team to the area to provide relief to the nation's needy.
Emergency aid to Afghanistan's earthquake victims
A least 1.000 people lost their lives and 1.500 people were injured in the 5.9 magnitude earthquake that struck the Khost province of Afghanistan. IHH Humanitarian Relief Foundation immediately launched an emergency aid campaign for the region.