IHH extends a helping hand to Midland Orphanage
IHH Humanitarian Relief Foundation officials have inaugurated a dormitory at the Midland Orphanage in Uganda.
IHH representatives who travelled to Uganda during last Eid al-Adha reached out to more than 500 orphan children with the visits they paid. One of the places they visited was the Midland Orphanage where 400 children had to receive education on foot or sitting at worn-out desks and where 113 boys and 100 girls had to stay in small, airless rooms without windows.
IHH officials, who provided financial support to the orphanage for the improvement of the circumstances, included the children there in IHH's Sponsor Family System and launched the work for the construction of a dormitory to increase the capacity of the orphanage.
The inauguration of the dormitory, which has an area of 100 square-meters and four rooms, was made on Dec.7 by IHH executive board member Yaşar Sekizkardeş and IHH volunteers. A total of 84 children, 21 in each room, will be able to stay in the new dormitory.
During the inauguration ceremony, the participants were served meals while clothing aid was made to 213 children staying at the orphanage.
One more orphanage for Ugandan orphans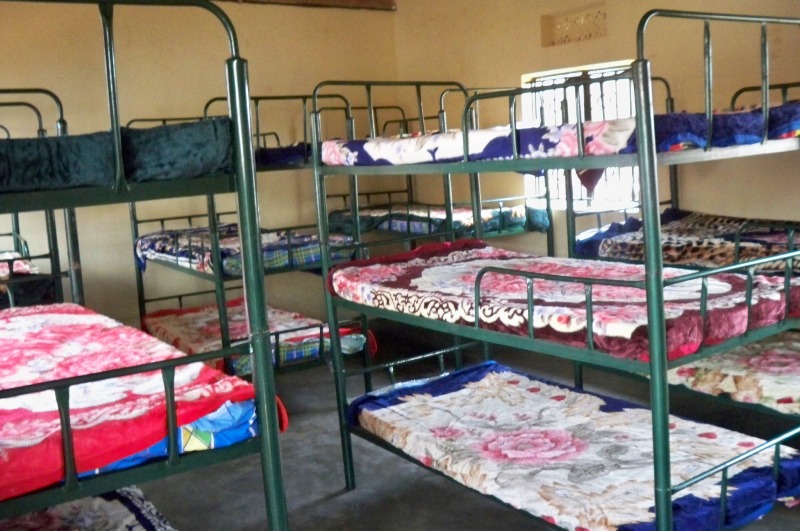 Meanwhile, IHH teams that travelled to Ugandan capital city of Kampala for the inauguration ceremony also visited the Ali Bin Abu Talib School in Bukomansimbi region, which is 160 kilometers away from Kampala. IHH had assumed the maintenance work of this school which has nine classrooms.
IHH officials also toured the 80-acre land owned by the school. Making examinations in the area, IHH officials have decided to sponsor the construction of a new complex which will include dormitories where 136 orphans, 68 girls and 68 boys, will stay, four classrooms where 180 children will receive education, one apartment and houses for female and male teachers.
The inauguration of this new complex, which will meet an important need in the area where there is a high number of orphans, is expected to take place during 2014's Orphan Solidarity Days.
Ibrahim's first steps
The dream of 6-year old Ibrahim Tüser, who is supported under IHH's Orphan Sponsorship System, to be able to walk, came true with the support of donors.
Pedaling for orphans
IHH Malatya volunteer Ihsan Kılıç will be visiting 13 cities, cycling from Malatya and travelling a total of 500 km to raise "Orphan Awareness."
Malatya, Orphan
23.09.2020