IHH, healing Syria's wounds for 10 years
IHH Humanitarian Relief Foundation has been running its aid efforts at the same pace since the first day of the Syrian War.
Hundreds of thousands of civilians lost their lives since the Syrian War broke in 2011, while more than 6 million people have become refugees.
The civil uprising began when a group of students wrote slogans on a school wall opposing the regime on 15 March 2011, and this turned into a civil war due to the Assad regime's attempts to control the protests with violence.  
IHH has been healing the wounds of the Syrian people ever since.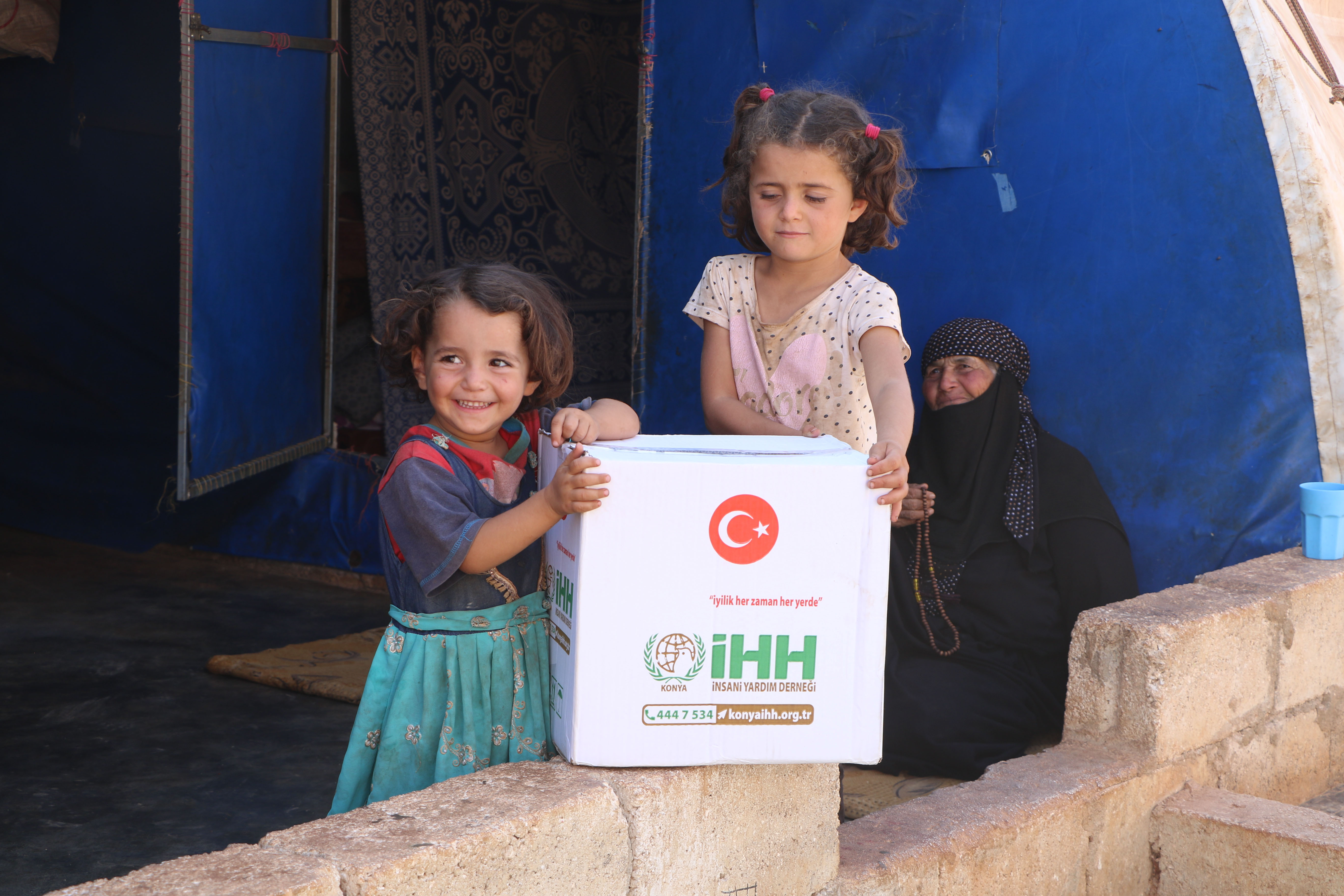 A Summary of IHH's 10-Year Operations in Syria
In the last 10 years, IHH has carried out aid operations for the refugees worth 1 billion 675 million TL in total.
Our foundation runs its aid operations in Syria through 14 offices set up with 787 personnel and volunteers working on both sides of the border.
Since 2011, we have delivered around 22 thousand trucks full of various humanitarian aid ranging from basic food needs to clothing, medication and hygiene products.
6 container cities and 25 tent cities where more than 150.000 live were set up. In addition, more than 2.000 containers were set up in the Elbayli and Öncüpınar container cities on the Turkish side of the border.
In the Reyhanlı Education Village opened in Hatay in 2017, the Integrative Education Model with the capacity of offering education, development and psychosocial support aimed at children that suffered the traumas of war is implemented. The facility is founded on 100-acre land, where it offers education and development services in our education village for 1.000 children of nursery, primary and high school level.
We are still providing cash aid to more than 18.000 Syrian orphans under our sponsorship system. 1.037 families, 4.618 people are cared for in 16 orphan homes that we established; they are now in operation and receive periodical support.
1 university, 1 Health Service High School and 36 schools were opened; we have met the educational needs of more than 350.000 students.
By constructing masjids in many regions, we created areas where civilians, especially those living in refugee camps can worship as a congregation.
We established 1 bandage factory capable of producing 1.5 tons of bandages a month, provided 710 ambulances and other patient transportation vehicles to the region.
We established 7 healthcare facilities and mobile hospitals. Medical devices, hospital beds, medical equipment and generators were delivered to various hospitals that serve the refugees.
82 healthcare centers and 51 hospitals are receiving support periodically. 900.000 patients benefit from this aid on a yearly basis.
3 orthotics-prosthesis centers were established for civilians that lost their limbs. 38 water wells and 16 water reservoirs were opened.
Bakeries with the capacity of producing 750.000 loaves of bread a day and kitchens that can prepare meals for 60.000 people a day were established, each of them are currently in operation and receive periodical support.
The Rahmet Village that accommodates 500 people, with 100 units of 75m2 homes, a school, mosque, healthcare center and social facilities was constructed.
In addition, 132 flats each measuring 65m2 in 11 apartments were constructed and handed over to the local people. This project was done with the aim of eliminating the shelter needs of refugees.
14.000 briquette homes were constructed as part of the "Provide Shelter for the Oppressed" campaign that was launched due to the new migration wave that began in December 2019.
2 clothing factories were established in Reyhanlı to enable Syrian widows to have an income.      
A civilian protection and Search and Rescue team that carried out operations to rescue the wounded following almost 2.000 bombings and fires was established.
More than 2.000 people received vocational training in the vocational course centers opened by our foundation. Support was also given for their rehabilitation.
Hundreds of thousands of people in need have the opportunity to meet the clothing needs of their own choice in 32 charity shops that were opened and in operation on a periodical basis.   
Drought affects 36.1 million people in East Africa
There are currently 36.1 million people in Somalia, Ethiopia, and Kenya who are suffering from the effects of the protracted drought. Drought has created severe obstacles to the availability of food and water in three different nations.
Aid for flood-affected families in Sudan
Sudan's last week's flood is still impacting the country. The floods, which claimed 99 lives and wounded 94 others also destroyed houses, workplaces, and acres of farmland. After the floods, IHH Humanitarian Relief Foundation launches its relief efforts for the victims there.
IHH Takes Action for Pakistan
The flood occurred the day before due to heavy rains in Pakistan. The flood resulted in the deaths of 1061 people and injured 1575 others. Right after the flood, the IHH Humanitarian Relief Foundation launched an emergency relief effort for the country.