Orphan Solidarity Night held in Kahramanmaras
Kahramanmaras Humanitarian Aid Association and the Kahramanmaras City Council together organized the Orphan Solidarity Night and Umut Murare Concert events in which hundreds of presents were handed out to orphans.
Speaking at the Mehmet Akif Cultural Center, where both events took place, Association head Suleyman Erayman said that Kahramanmaras hosts 500 orphans from places like Palestine, Syria, Chechnya, Somalia, Ethiopia and Afghanistan - 150 of which are supported consistently by the sponsorship system.
Noting that the IHH Humanitarian Aid Foundation has help over 40,000 orphans across 45 countries, Erayman said, "However, this is still not enough, because one missionary group takes care of 1.5 million orphans while another takes care of 2 million. There are still millions of orphans in need of your help. With our "All smile if an orphan smiles!" When an orphan smiles the world smiles' campaign, we aim to increase the number of orphans we support to 50,000."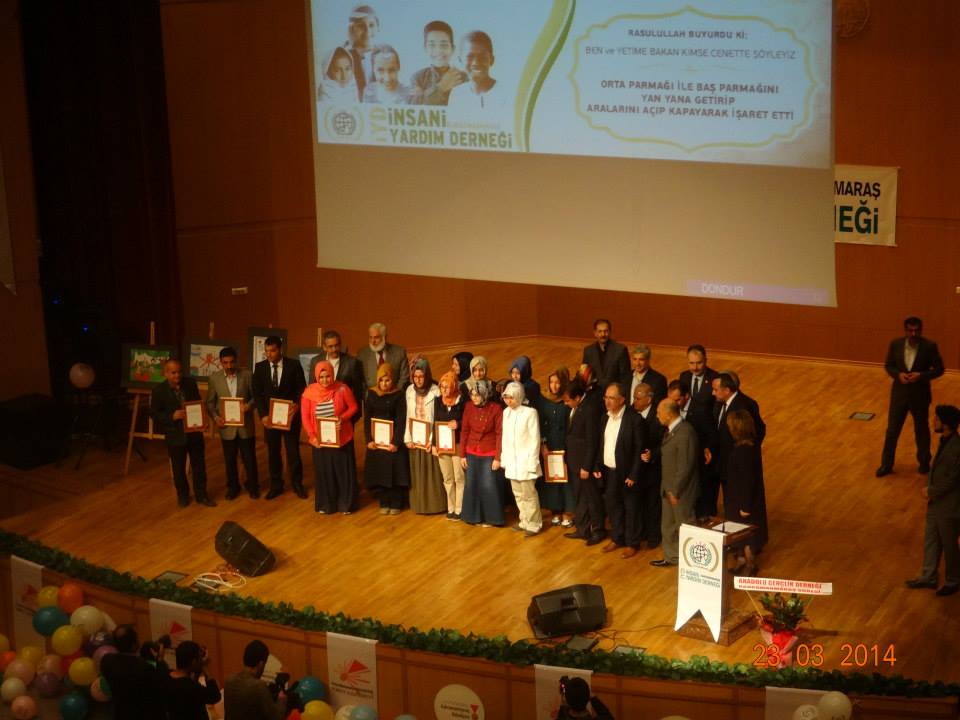 In saying that the City Council always stands by non-governmental organizations, Council head Zeynep Arikan said the Council was proud to support such beneficial projects.
She also thanked the teachers and head teachers who have been supporting the 'Each class has an orphan fellow' project and gifted two donors who donated money to build a well with plaques and photographs of the well.
Then an orphan girl by the name of Neslihan Gokduman read the popular 'You are forty years old' poem about the Prophet Muhammad followed by two Syrian siblings who read a poem about orphans in Turkish. Their words of thanks stirred emotions in the hall.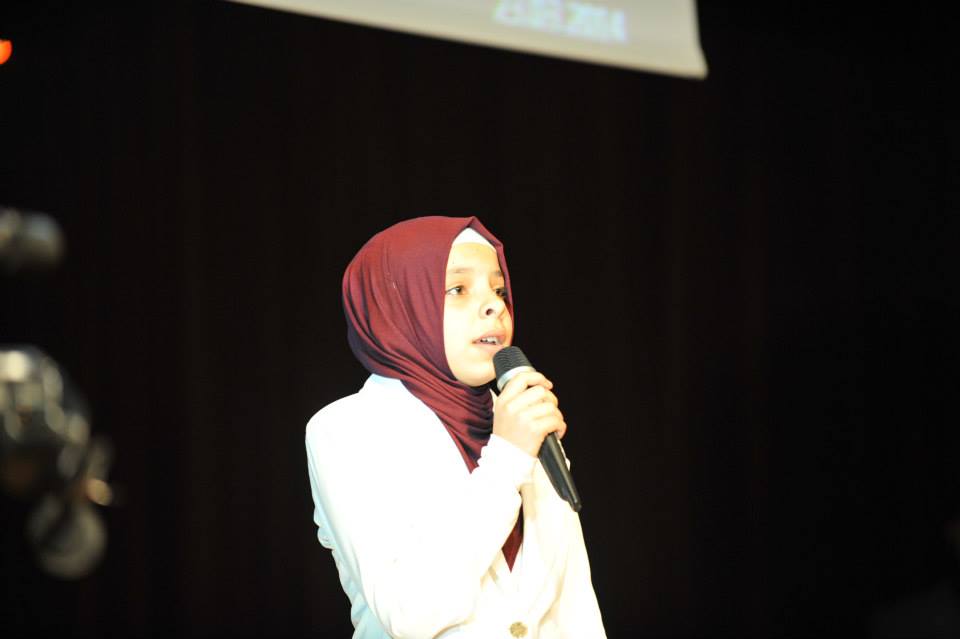 The displays of pictures, poems and even a film by the orphans attracted much interest. The auction that followed for the orphan's pictures raised a total of 35,000 Turkish liras.
The orphans who participated in the poetry, picture and composition competitions were then given 6 laptops and 3 wrist watches. The Ilksan Shopping Mall contributed 100 gift cheques worth 100 Turkish liras for 100 orphans. On top of that, all orphans were given a wide range of toys.
Ibrahim's first steps
The dream of 6-year old Ibrahim Tüser, who is supported under IHH's Orphan Sponsorship System, to be able to walk, came true with the support of donors.
Pedaling for orphans
IHH Malatya volunteer Ihsan Kılıç will be visiting 13 cities, cycling from Malatya and travelling a total of 500 km to raise "Orphan Awareness."
Malatya, Orphan
23.09.2020