2.8 million people have been affected by the drought in Somalia
Somalia is suffering from drought due to a lack of rainfall for two years straight. IHH launched aid operations to help more than 2.8 million Somalis affected by the drought.
The drought that happens due to low rainfalls in 2020 and 2021 continues in Somalia. On 23 November the country declared a "state of emergency" and appealed for international aid. Millions of Somalis are facing great difficulties in accessing drinking water and food.
They need emergency aid
The recent UN report states that more than 2.8 million people in 66 of the 74 regions in Somalia are affected by the drought and need emergency aid, while more than 110.000 people were forced to migrate from their villages to the cities. The report also states that 1.2 million children under the age of 5 are facing the threat of acute malnutrition, and estimates that in 2022, 7.7 million Somalis will need humanitarian aid.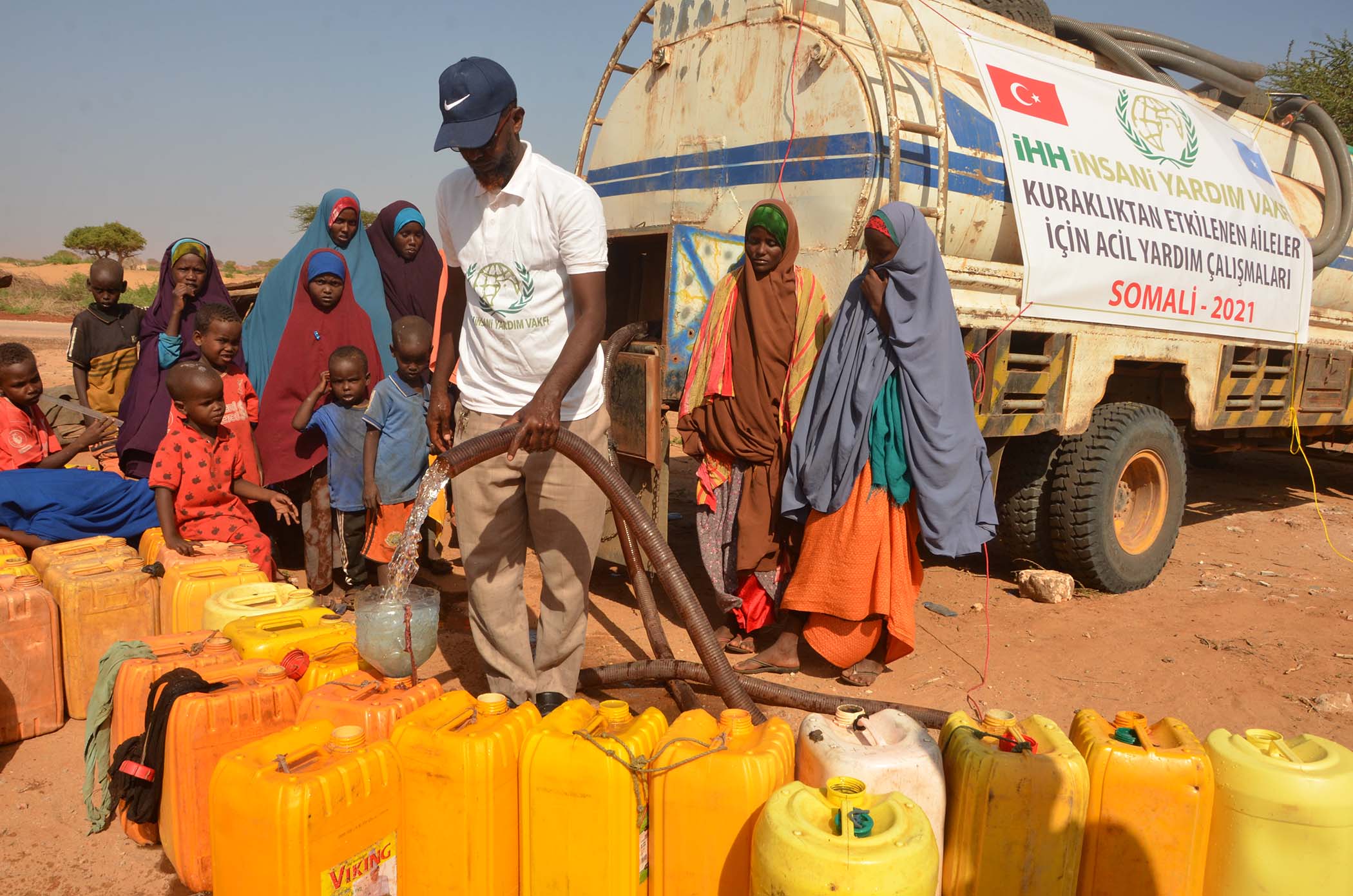 16 people died due to the drought
Deputy Governor of Mudug, Ahmad Mohamad Share explained that because of the drought almost 90% of the population have difficulty in accessing water and 3.5 million people have difficulty in accessing food.
In his statement, 16 people, including children have died due to drought-related causes. At least 10 people died last month alone.
Farmers lost 80% of their livestock
People living in the state of Jubaland in the south, and particularly in Kismanyo and Afmadow have been severely affected by the drought; farmers in the region have lost 80% of their livestock due to the drought and severe weather conditions.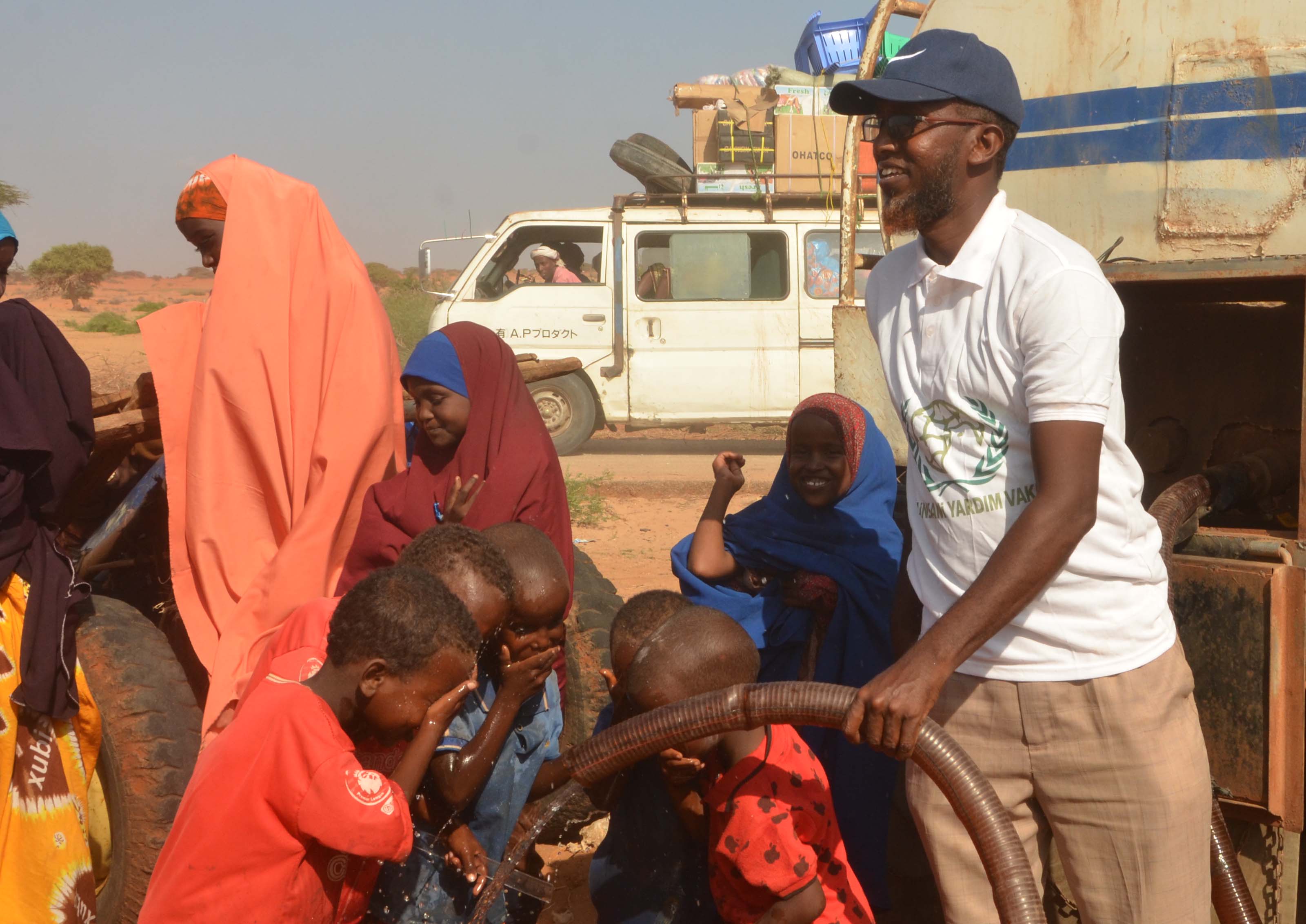 An aid campaign was launched
IHH Humanitarian Relief Foundation has taken action to deliver aid to the country. IHH teams have begun to distribute water in the Gego region, one of the regions most affected by the drought. Now the teams are making their preparations to distribute water and food to other regions of Somalia.
The water wells have dried up in many regions, and there is a desperate need for healthcare services, food and water in the country.
 Since 1990, more than 30 disasters including floods and droughts have struck Somalia. In 2011, almost 260.000 people lost their lives because of the drought and food crisis in the country.  
Ramadan aid for drought-stricken Somalia
Somalia has not had adequate rainfall since 2020; the country is suffering a drought disaster. IHH Humanitarian Relief Foundation is delivering Ramadan aid to this country where 4.3 million people have been affected by the drought.
IHH teams departed for Ramadan aid
IHH Humanitarian Relief Foundation teams' 2022 aid operations with the slogan "Continue the Spirit of Ramadan", set out to deliver our donors' donations to 57 countries including Turkey.
They made 875 people see
This month, Kur'an ve Sünnet Yolunda Grubu (the Path of the Qur'an and Sunnah Group), a group that organizes monthly humanitarian aid projects, together with IHH, has organized 875 cataract surgeries.