President Yıldırım: Israel seeks to shut down IHH
IHH President Bülent Yıldırım said that Israel wanted to shut down the foundation.
Palestine-Gaza,
Turkey
11.03.2014
NGOs and Inegöl Humanitarian Relief Association in the city of Bursa have organized an event to remember the al-Quds martyrs.
Dignitaries of town including head of municipality, Alinur Aktaş; local politicians including head of AK Party's branch Bülent Temelli, AK Party's candidate for municipality, AK Party's candidates for city council, head of MHP Party branch Fahri İnkaya, head SP branch Ertan Sütçü, SP's candidate for municipality Salih Berber, SP's candidates for city council, head of İHH Atty. Bülent Yıldırım, head of İNİYAD Halil İbrahim Zengin and locals attended the event.
In his opening speech Mr. Zengin said that IHH is a charity initiative that started with Bosnian war in the 1990s. He pointed out that the foundation is operating in 135 countries to help the destitute people. "In spite of those who say that one swallow does not make a summer, IHH proved that each swallow brings the summer. It takes only the sacrifices and zealous efforts of those who set out to earn God's sake."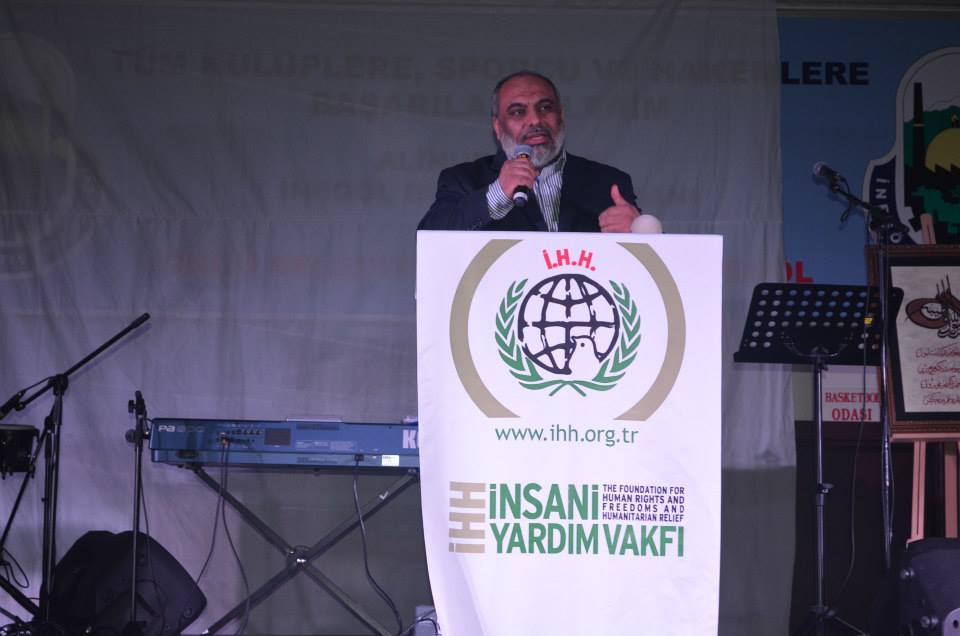 President Yıldırım sent important messages about Mavi Marmara, Quds and the operations targeting IHH in the past months. He pointed out that Israel is attacking them with all his might.
"They are trying to make us pay for al-Quds and trying to stage a coup as our people and our PM is behind us. We are ready to pay for Jerusalem. They keep telling me it's politicians' duty to take care of al-Quds. Al-Quds is our red line. It is the duty of us all. Jerusalem and Masjid al-Aqsa will not go away as long as our heads remain. They are totally mistakes if they think love for Quds will disappear after this generation. Terrorist Israeli government say that IHH is the biggest threat for them. Youth like you scare away those Zionists," he said in his speech.
Yıldırım said that Muslims in Africa are fed to the crocodiles alive.
"They kill women and children. They do all kinds of evil to the Muslims. We have been working in Central Africa over the past three months. Everywhere is full of corpses. We no longer have tears. We want out voice heard by the world. But UN is blinded. It is the Christian militia under the control of France carrying out these atrocities. In Central Africa Turkey cannot do what it has done in Somalia and other places, because there is an attempt to stage coup in Turkey. All institutions and bodies of Turkey are under assault. Therefore I leave those who cause this with their maker. They will surely suffer the consequences of their evil actions," he said.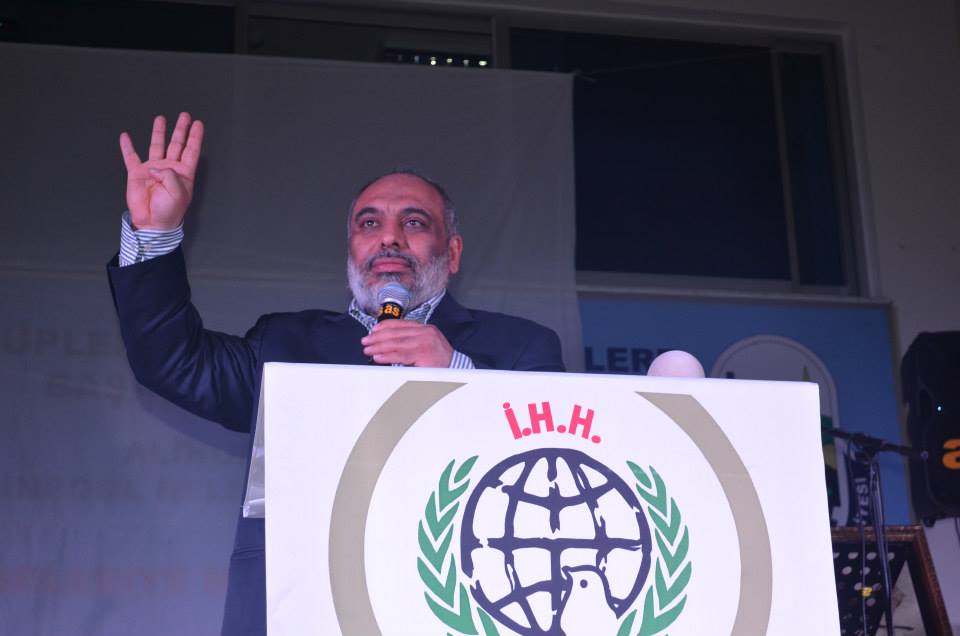 He also asserted that there is a world war against Muslims. "The casualties are all Muslims. The instigators and murderers are either Jewish, Christian or Buddhist. They are murdering Muslims. They unite in killing Muslims. On the other hand they pat the other Muslims nations on the shoulder and advise them to forget about killed Muslims while they get their hands on their natural resources. If you deal with these things we stage a coup in Turkey and shame you and disgrace you in the eyes of the world. Israeli minister of defence said that IHH is the greatest threat to them and they stopped MIT's truck confusing it for IHH's aid-truck. And the weapons inside were taken as evidence of IHH supporting terrorism. These parallel powers assisted the world in this heinous conspiracy. Then they raided the IHH branch office. Even the police officers had declined to do the raid after they saw the IHH sign at the door and then their superiors from the parallel structure threatened them that after the government falls with coup they would be sent off to faraway places unless they carry out the raid. Israel wants to finish off IHH but what grudge do they have against us? They are praying with us in the same mosque. Then why do they choose to make Israel happy rather than making a Palestinian child happy. We sent off 20th aid truck today. Hopefully we will make it a hundred. These aid-trucks contain not weapons but toys and clothes donated by children from Inegöl. They have jailed me in the coup of 28 February. I was charged with 23 years. When they first jailed me I was placed in a cell and played this folk song "I would die for you Turkey" as if I were Turkey's enemy. There was also a PKK member with me. They used to play the song all day in the highest volume so it would become a torture. That was 24 hours. After I was released then I first listened to that song again Gaza was the first thing that came to my mind, because it reminds me torture."
Ibrahim's first steps
The dream of 6-year old Ibrahim Tüser, who is supported under IHH's Orphan Sponsorship System, to be able to walk, came true with the support of donors.
Pedaling for orphans
IHH Malatya volunteer Ihsan Kılıç will be visiting 13 cities, cycling from Malatya and travelling a total of 500 km to raise "Orphan Awareness."
Malatya, Orphan
23.09.2020