Solidarity night in Konya for the oppressed regions
AYDER (Anatolia Humanitarian Relief Association) established by IHH volunteers organised a night headlined "Solidarity Program for the people from East Turkistan to Balkans, from Caucasus to Africa".
In the program which was held at the Mevlana Cultural Centre, a conversation was made with a sub-title of "Mavi Marmara continues on its path" while oppressed regions of the world are tried to be removed from the agenda.
The program was held by participation of IHH President Bülent Yıldırım as well as Eastern Turkistan Association President Abdurrahman Abdurrahman from East Turkistan, Rıza Fehmi Muhammed (one of Morsi's advisers), Muhammed Yorgancıoğlu IHH co-ordinator to Syria and other important figures from the other regions also addressed the audience.
Bülent Yıldırım in his speech note that the tyrants revel in the deaths of Muslims and Muslims feel great satisfaction in helping others and that it is necessary for being always united with those who have been suffering under tyrants.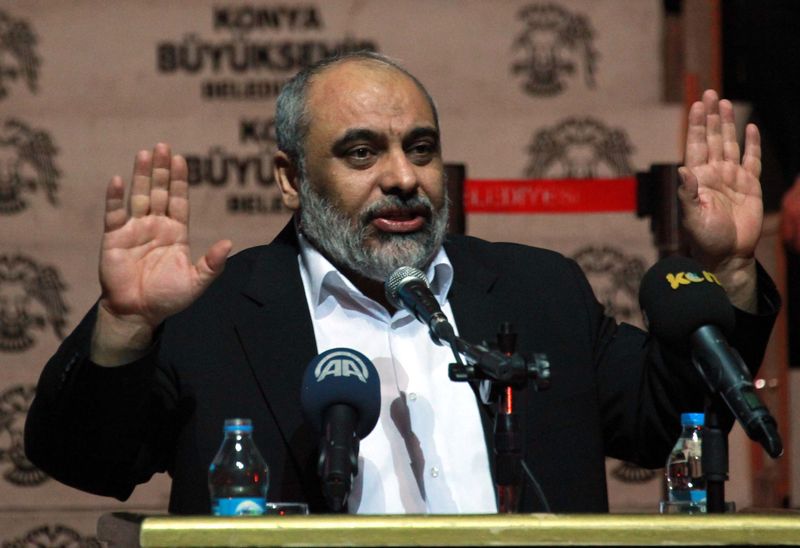 Expressing the attempted coups as a treacherous breach, Yıldırım said he believes that Muslims will emerge victorious and spread freedom across all lands.
Stressing that the Syrian people are in need of help, Yıldırım also said:
"Children are walking barefoot. You dress your children in numerous clothes to keep them warm. Don not waste, whatever you have extra in your hand give away to the needies so Allah gives to you as well. Those who can take action in their homes are women. You must encourage those around you to help others. Women can persuade their husbands to visit the orphanages in other countries. These children need compassion, love and help. Teach your children to give. IHH looks after 40,000 orphans. Some missionary groups look after 3 million orphans. Stretch your spending so that you also can look after an orphan. We must help those orphans without wasting what we have"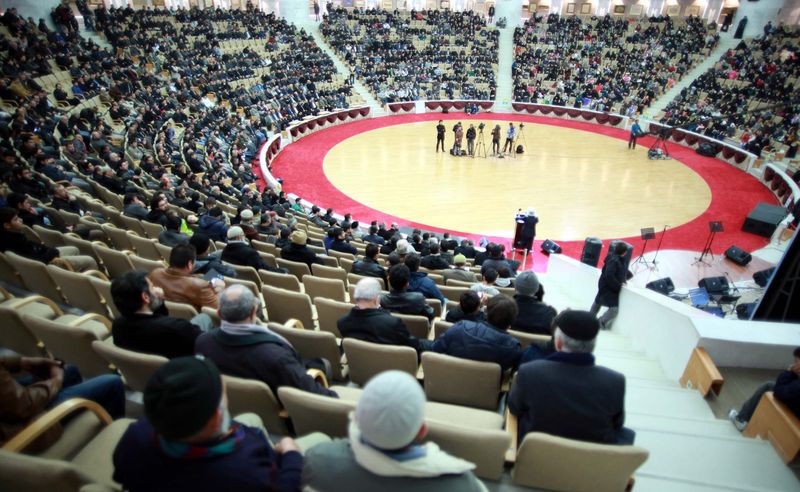 The loss of Turkey is the loss of the Arab and Islamic World
Rıza Fehmi Muhammed the adviser to the deposed President Mohamad Morsi by a coup d'etat in Egypt mentioned that Morsi expressed that he would build a self-sufficient Egypt when he took up the position and this disturbed the external powers.
With the goal of building a growing economy, Mursi wanted to sign a protocol with Turkey and stating that this caused displeasure to the United Sates, Muhammad said "As we see the happenings in Turkey in the past few months, we witness that whatever America and Israel have done to Egypt, they want to do the same to Turkey. The international games played over Turkey are so huge and dangerous that I say 'be careful' to Turkey. If these things lead us to lose Turkey, we will not lose only Turkey but the entire Arab and Islamic world will be at a loss."
Group Genç who took to the stage in front of a heavy crowd voiced the condition of those oppressed through their songs.
Ibrahim's first steps
The dream of 6-year old Ibrahim Tüser, who is supported under IHH's Orphan Sponsorship System, to be able to walk, came true with the support of donors.
Pedaling for orphans
IHH Malatya volunteer Ihsan Kılıç will be visiting 13 cities, cycling from Malatya and travelling a total of 500 km to raise "Orphan Awareness."
Malatya, Orphan
23.09.2020