Somalis learning about productive agriculture
TIKA and IHH have been working together on the "Productive Agriculture" project in Somalia.
Turkey's Business and Coordination Agency (TIKA) and IHH Humanitarian Relief have been working together on the "Productive Agriculture" project in Somalia, where they have been teaching the people about modern agriculture methods.

Around 300 people have graduated after attending the course over the past year in the capital Mogadishu.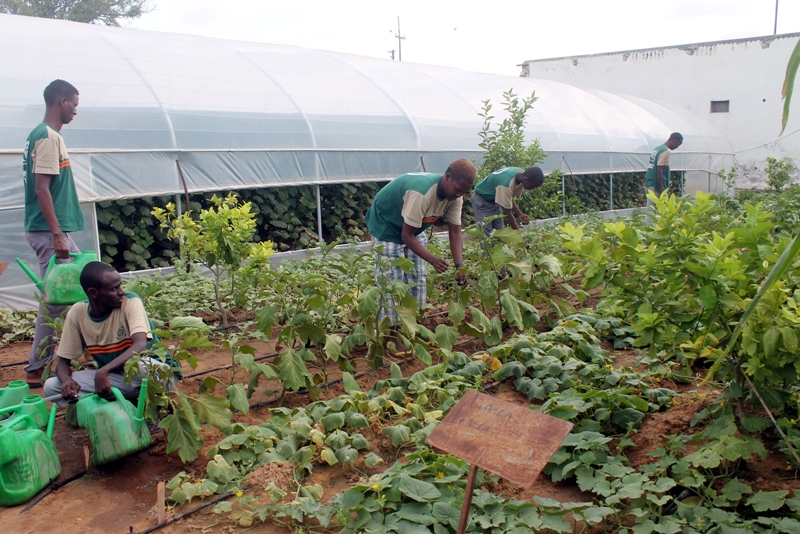 Project manager Nurullah Alisik said the aim was to teach farmers how to get the best productivity of their lands without needing outside help by giving them training from experts for a month.

Explaining how to reap the seasonal fruits in the most informed way, Alisik said "There is a crop field near our school. After studying the theory they implement the practical explanation."

Tahir Ismail, a student, said that after finishing his high school education, he enrolled in the school of agriculture because his family are all farmers and that it would enable him to help them after graduating.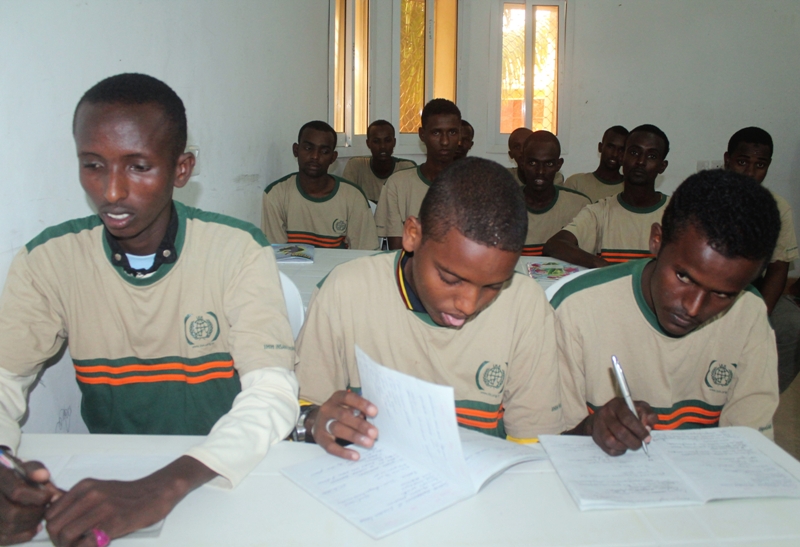 Explaining that due to their use of traditional agricultural methods and often due to a lack of watering, he said that sometimes the seeds, fruits and vegetables his family grows are damaged. He added that what he had learned would help them get a better harvest.

"We are very lucky"

Another student, Ahmed Sheikh, also spoke of his happiness with the course. "We are very lucky, really. In this era of famine and food shortage in our country, our Turkish brothers came to Somalia to teach us about farming," he said.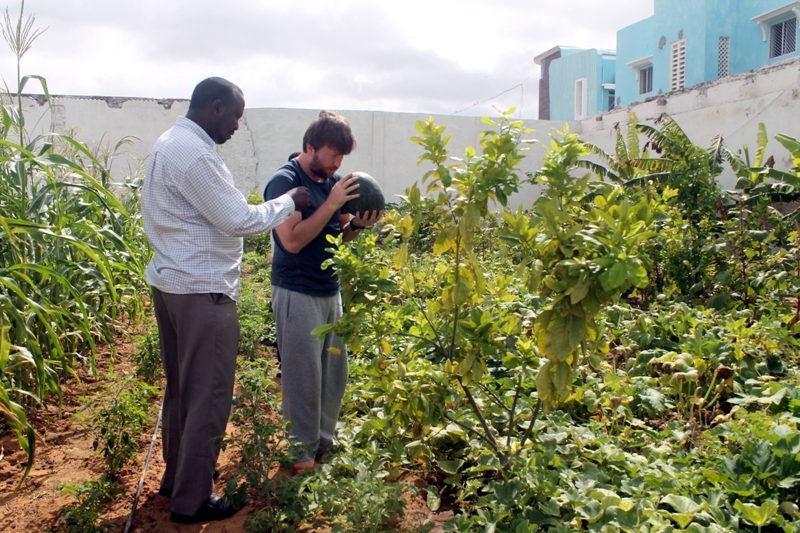 Teacher Abdullah Abdurrahman stated the important need for farming in the country's economy, but the government had not made the necessary reforms.

Complaining that they only cover the needs of the country with financial aid, he added that Turkey's help would enable the country to revive its farming sector.

The UN Food and Agriculture Organization's report this month stated that 860,000 people in Somalia needed food aid and that 200,000 children under five were malnourished.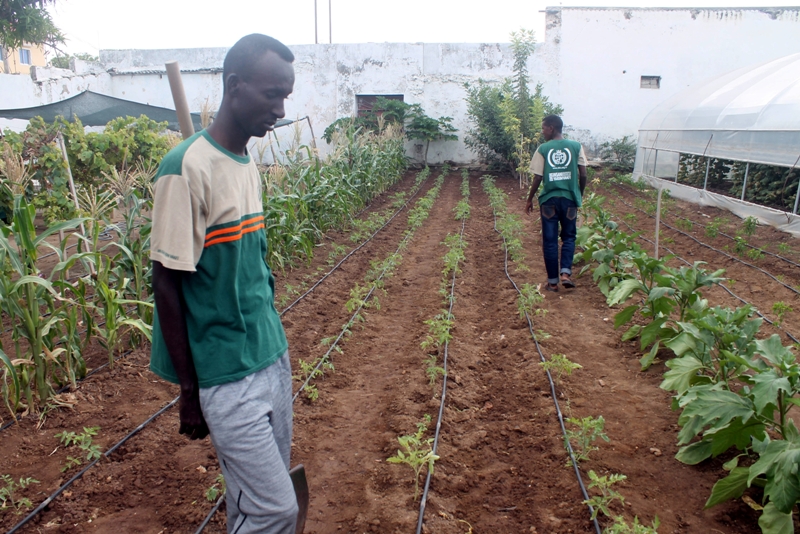 According to international statistics, despite Somalia having 100 million hectors of farmland, they are only benefiting from 2% of these.

Due to problems like water shortages and security issues, Somalia cannot make the most of its farmlands, experts say. They also blame this figure on factors like a lack of modern technology and agricultural vehicles as well as a lack of knowledge and experience.
Flour distribution to 38 thousand 601 families in Somalia
IHH Humanitarian Relief Foundation has been carrying its aid efforts in Somalia, and our effort intensified following the severe drought that has hit the country since 2020, causing millions facing difficulties in accessing clean water and food.
Mobile soup kitchen from Turkey to Ukraine
The mobile soup kitchen dispatched by the IHH Humanitarian Relief Foundation to Ukraine, which is under Russian bombardment, departed from Istanbul. The soup kitchen was intended to provide food to 30,000 people each day. In addition, three truckloads of humanitarian supplies provided to Ukraine by the IHH in recent weeks have been delivered to war victims.
IHH helped 700,000 Syrians in 2022.
In 2022, IHH Humanitarian Relief Foundation delivered 2,043 truckloads of humanitarian relief supply to war-affected Syrian residents living in the country's IDP camps and settlements in various locations.