Syrian Fatma's dream will come true
The appeal of 8 year-old Fatma, who lost one of her brothers and a leg in an air strike in Syria for a prosthetic leg, was answered. IHH and the Kuwait based Bayt-Al Zakat (Zakat House), launched efforts to realize the little girl's dream.
Officials from the two aid organizations contacted Fatma and transported her to the prosthetic-orthotic center established in the Sarmada province of Idlib, Syria Bayt El-Zakat, IHH, and the Alliance of International Doctors (AID). Initially, Fatma who was examined here will undergo a fifteen-day exercise program. On completion of the exercise program, if her physical condition is suitable they will begin to fit Fatma with a prosthetic leg.
IHH also visited Fatma and her family to deliver food aid and household equipment.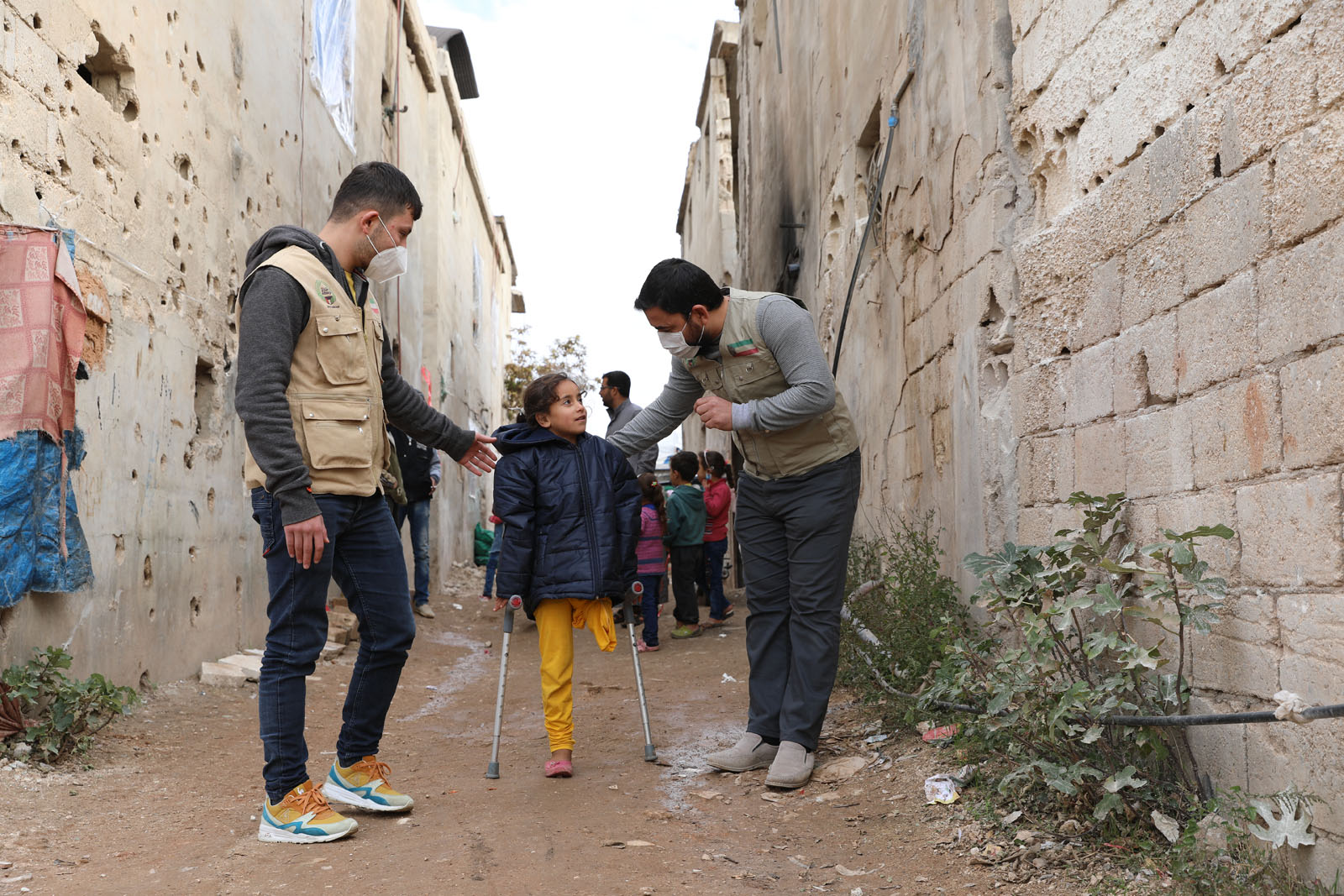 Fatma's story
Despite all the hardships, Fatma continued her education. She lost her leg when she was just 3 years old in an air strike by warplanes at a market where she went shopping for Eid with her mother and younger brother. Fatma's family were also forced to abandon their home in Aleppo and migrate to Idlib because of the regime's intense attacks almost 2 years ago. They are still struggling to survive due to financial hardship.
When the warplanes bombed the Tel Hadye bazaar in south Aleppo, Fatma, her mother and 2 year-old brother were shopping for Eid. Fatma was unconscious when she was transported to the hospital. Many people lost their lives in the attack. When Fatma opened her eyes, she too had to be faced with the painful fact that she lost her brother and one of her legs.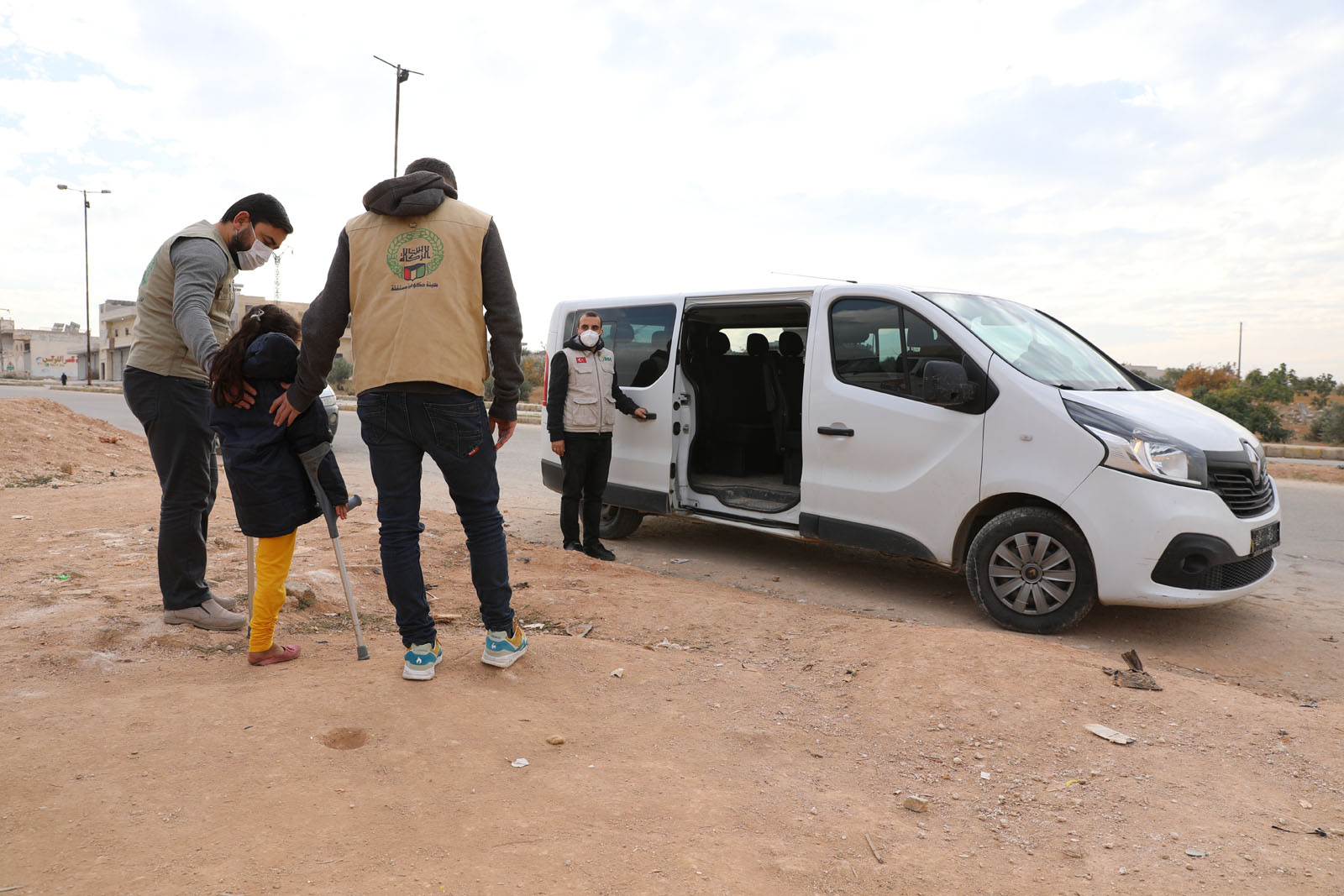 Fatma's mother recalled the attack. Shirin Nasuh said there was blood everywhere in the market following the bombing. She added, "There were bodies of women and children everywhere. I along with my son and daughter were thrown across the market. My son was killed in the attack. The last thing I remember was someone lifting his body from the ground. Fatma lost her leg in the bombing. I was injured by shrapnel. I grabbed Fatma immediately and ran to the hospital." Shirin, who said they continued to live in Aleppo for a while after the bombing, said that when the region was taken by the regime and the attacks increased, they were forced to migrate to Idlib. Explaining that their financial situation was insufficient, the mother of 5 said, "My husband is unable to stand for long periods due to his illness. When he is on his feet for too long he gets dizzy and faints. He cannot work because of this. Unfortunately our situation is very bad."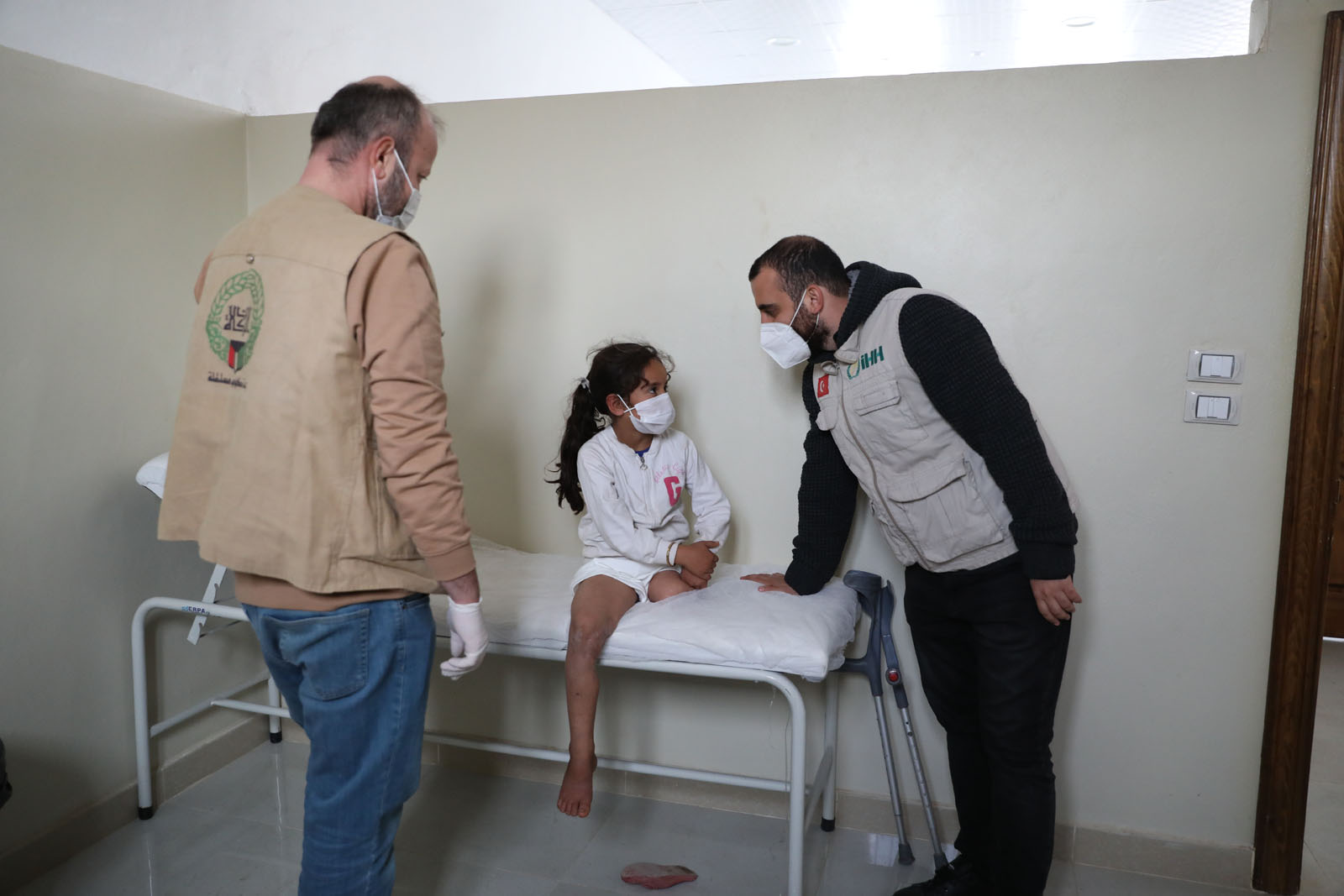 Fatma's dream was to receive treatment in Turkey and get a prosthetic leg 
Fatma, who sets out every morning with her crutches, walks 3 kilometers with one leg to go to school. Fatma's mother said, "She continues to attend school regardless of the cold and rain." Fatma said that her dream was "… to become a pediatrician and make prosthetic arms and legs for children that have lost their limbs." Fatma hopes to receive treatment in Turkey. Her determination is admirable despite all the hardships she suffered at such a young age. With the support of donors Fatma's dream will come true.     
Support from IHH to people of Yemen
In Yemen, where a civil conflict has been raging since 2014, relief efforts are still being made by the IHH Humanitarian Relief Foundation. Recently, IHH dispatched a team to the area to provide relief to the nation's needy.
Emergency aid to Afghanistan's earthquake victims
A least 1.000 people lost their lives and 1.500 people were injured in the 5.9 magnitude earthquake that struck the Khost province of Afghanistan. IHH Humanitarian Relief Foundation immediately launched an emergency aid campaign for the region.