English activists are cycling for Syria
8 English activists set on a journey aiming to draw attention to the humanitarian crisis that is happening in Syria. They also want to raise awarness for the 100 containers that will be set up in a village for the widows and orphans on the border. They thanked Turkey in a press conference when they arrived in Istanbul.
8 English activists of Arab origin began cycling to create awareness about the humanitarian crisis in Syria and to gain funds that are needed for the 100 containers that will be set up in a village for the widows and orphans in a safe area close to the border.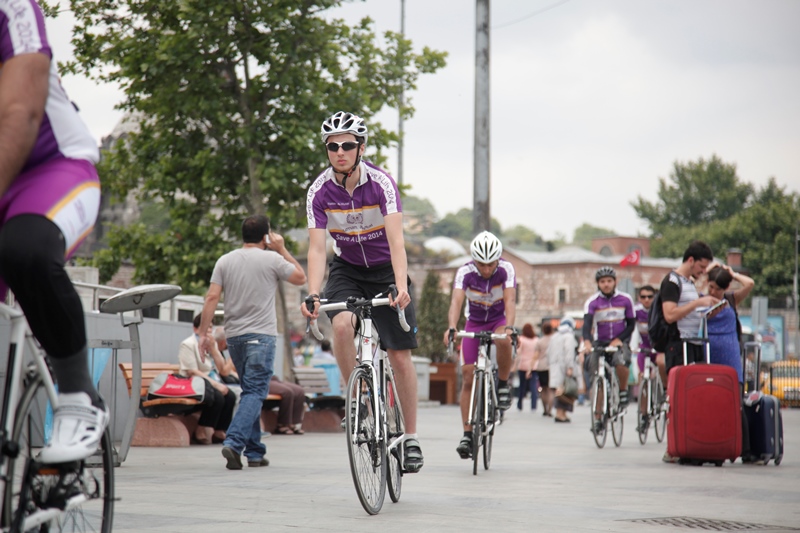 On the 17th of May, they began cycling from Scotland making their way towards England, France, Switzerland, Italy, Greece then moved on to Turkey. On Saturday, the activists entered Turkey through the Ipsala border. After pedalling around touristic areas in Istanbul, such as Eminönü and Sultanahmet, they will make their way down to Ankara followed by Hatay.
With the support of UK-based charity foundation Human Appeal, humanitarian aid volunteers met with the press in Eminönü before moving on to Reyhanli.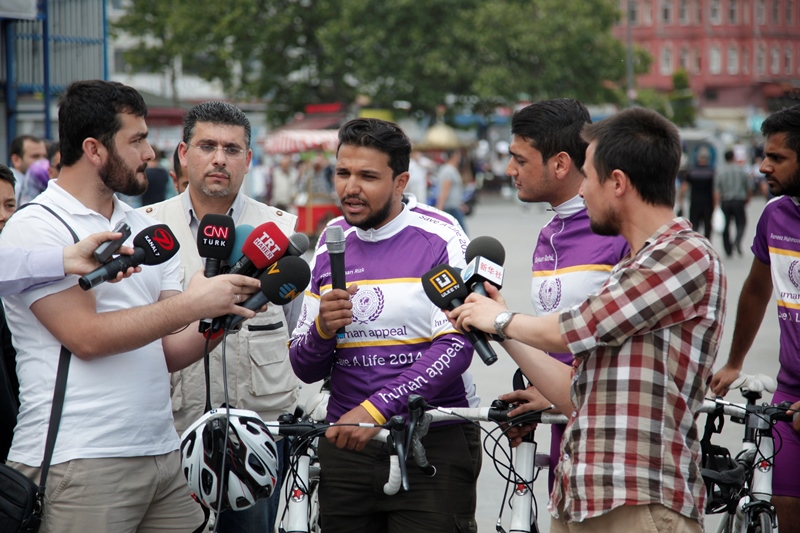 Human Appeal Representative of Turkey, Tarek Awwad, made the following statements on behalf of the group:
"Over the last four years in Syria; 170, 000 people were killed, close to 10,000,000 people were forced to flee their homes. Many infrastructure, mosques, hospitals and schools were also damaged in the country. In the village which Human Appeal is constructing for the Syrian orphans and needy, there will be schools, soup kitchens and children's playground stated Awwad."
He also said "The youth have gathered. We are all here for this goal; we are all taking steps to reach this goal. Our friends have set on a journey starting from Scotland, which will last for 45 days. They are aiming to reach Cilvegözü Border Gate which is found in Turkey's Syrian border. With their bicycles they passed through England, France, Switzerland, Italy and Greece until they reached Istanbul. They have 20 days left to reach their goal. Their goal is to inform the world about the tyranny and cruelty these people are suffering."
Awwad thanked President Abdullah Gul, Prime Minister Recep Tayyip Erdogan, the government and authorities for their assistance to the people of Syria.
The cycling activist Anas Sawalem explained how they have been on the road since the 17th of May till now. He also explained how they had a tough journey and in some places they had to change the route due to road conditions. Sawalem, also thanked donors and called out for more support.
The team will leave for Ankara in the morning and then make their way down to Hatay.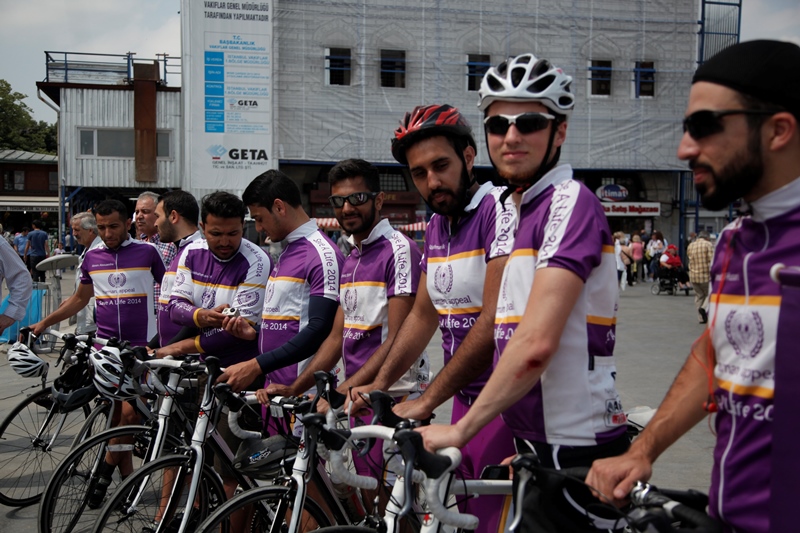 Ibrahim's first steps
The dream of 6-year old Ibrahim Tüser, who is supported under IHH's Orphan Sponsorship System, to be able to walk, came true with the support of donors.
Pedaling for orphans
IHH Malatya volunteer Ihsan Kılıç will be visiting 13 cities, cycling from Malatya and travelling a total of 500 km to raise "Orphan Awareness."
Malatya, Orphan
23.09.2020